sustainable sourcing

With 85 percent of our products being nature-derived, Ashland understands how to solve the complex challenge of sustainable sourcing, and it starts with trust. As partners in the line of responsibility that begins with the purchase of our raw material and ends with consumer use and end-of-life management, we work with companies and colleagues up and down the value chain. It's that plant-to-planet philosophy that puts us on the path to a nature-positive company, one committed to responsibly solving for a better world.
Our sourcing plans start with selecting the right raw materials, understanding their life-cycle impact, and working closely with our suppliers to ensure their success as individuals and as a community, all while delivering on customers' and consumers' increasingly planet-minded and performance preferences. That's why we are scaling our sustainable guar farming pilot from 250 farms to more than 5,000. It's why we are doing the same with farmers in other corners of the world, and it's why our sourcing team works side-by-side with Research and Development to ensure the next round of innovations starts with a sustainable and secure supply of responsibly sourced materials.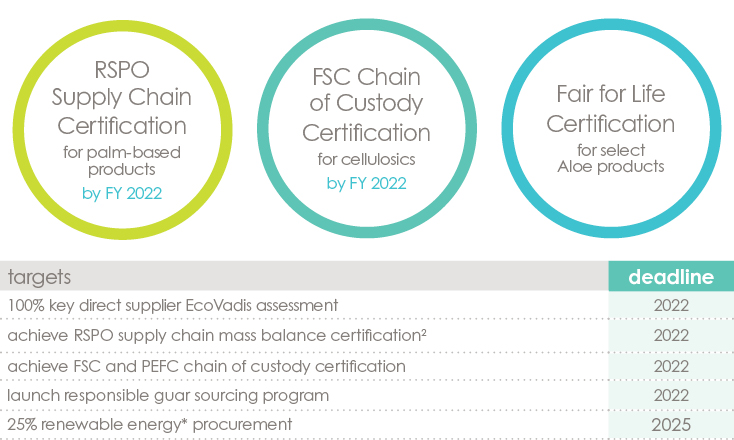 Ashland's suppliers play an integral role in our overall success. Ashland's global operations require that we enter relationships and conduct business with thousands of suppliers who provide services and materials to support our businesses. Our purchasing function collaborates with suppliers around the globe to help our businesses meet their objectives for profitability, growth, innovation and sustainability.
featured natural ingredients

2022 innovations with nature-derived ingredients