biodegradation
There is an ever-increasing need for new ingredients and additives to be designed to be safely biodegradable in the environments in which they end up. Biodegradability and naturality are key attributes in the design of more sustainable specialty materials. Ashland has a long-standing leading position in natural derived functional additives and is also leading the way in the design of new biodegradable materials. A key aspect in this is the capability to test materials for biodegradation performance and potential. Our in-house biodegradation testing, set up in 2017, together with our team of science experts in this field, is assisting in the design of innovative new biodegradable products for a wide range of applications.
We can undertake a range of biodegradability tests for example following OECD 301, 302 and 306 and other test protocols in aquatic media (e.g. seawater, surface water, activated sludge). In addition we can undertake biodegradability tests in other media such as soil, and including compostability testing according to ASTM, ISO, EN and other standards. These tests are particularly useful for ingredients for personal care applications but also increasingly in other sectors.
Biodegradation testing facilities are established within our Bradford (UK) and Bridgewater (US) laboratories, with key experts at each site.
Although biodegradation testing may seem uncomplicated at first sight it is evident that in many cases it is not always straightforward. Challenges arise for testing water insoluble materials in aquatic media, for example, or for slowly degrading materials. However, with our substantial accumulated knowledge, our 'in-house' experts, and a proprietary database of biodegradation profiles for more than 200 molecules, mostly polymers, we are enabling the design of future new specialty materials to meet the complex demands for functional performances in-service and for meeting any requirements for biodegradation or non-persistence in the environments where they may end up.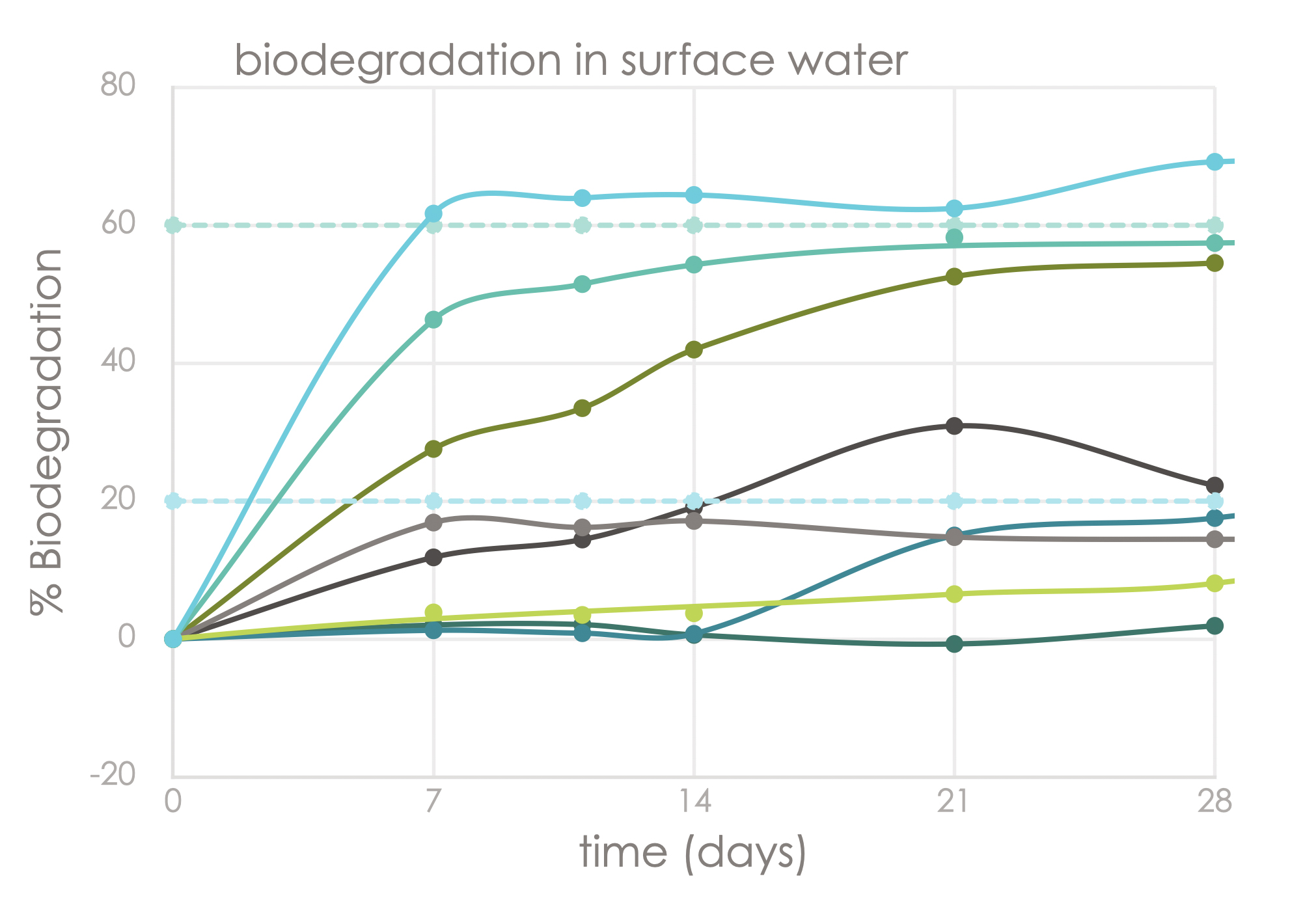 back to research & development home page>