transformed vegetable oils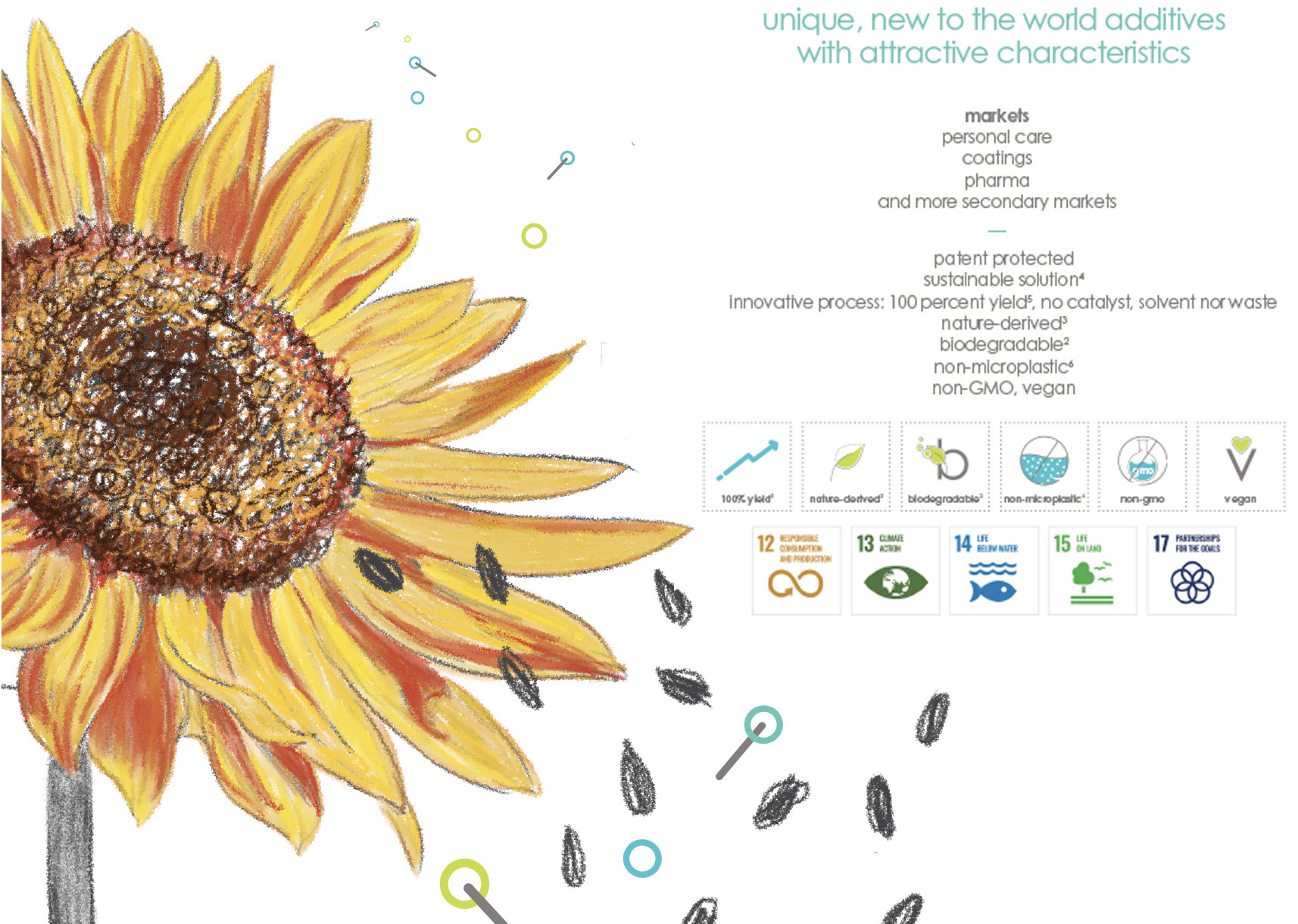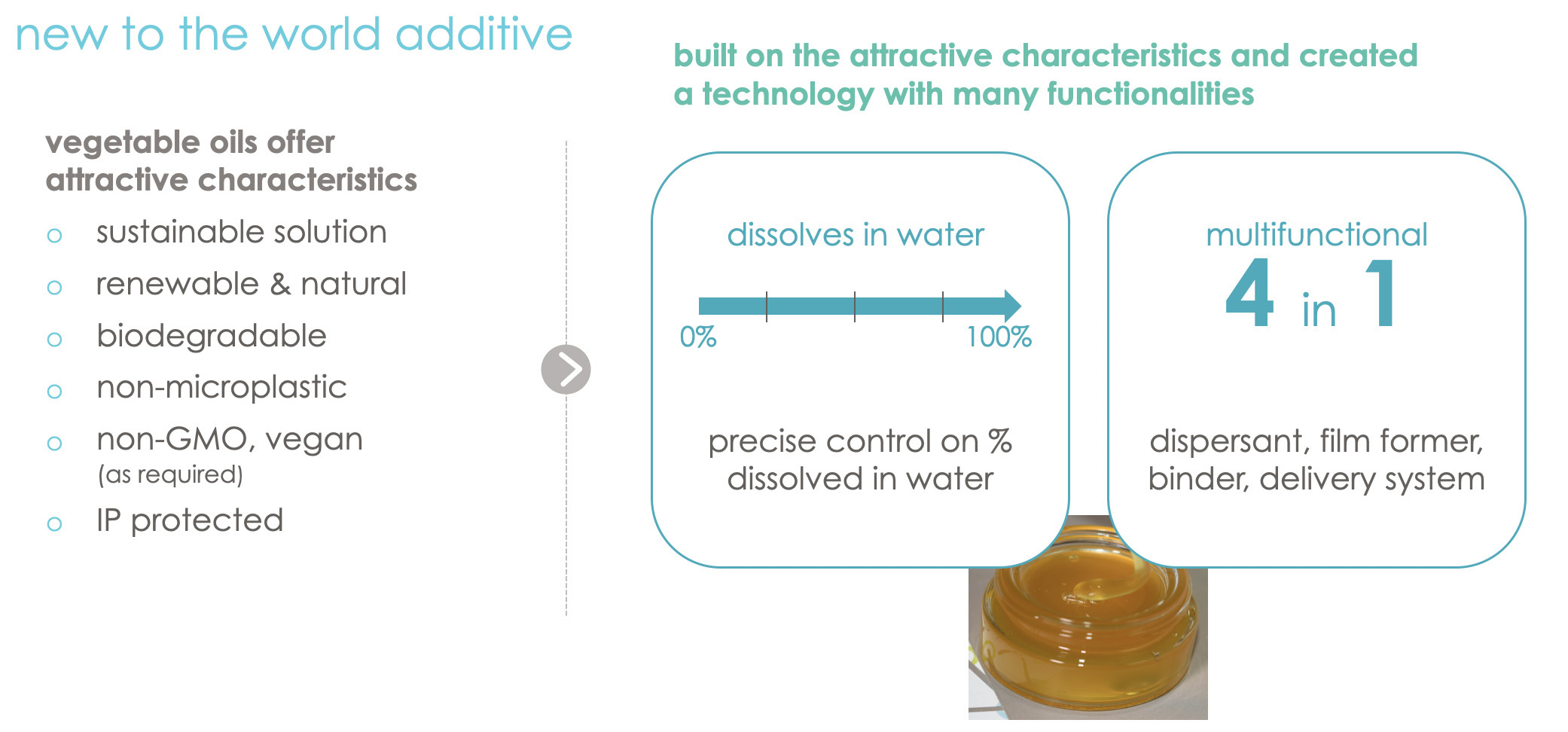 As a vital platform for personal care, transformed vegetable oils (TVOs) is in every way a significant success. When you add this platform's ability to leap industries, something even more important comes to light- carrying an equal amount of transformational impact in coatings, pharma and crop care. This four-in-one multifunctional platform sets the standard for dynamic, next generation technology platforms.

A dispersant, film former, binder and delivery system, this platform is a true disruptor for our customers adding value across personal care including oral care for mouthwashes and toothpaste (gantrez™ soja), skin care for hand and body washes (softhance™ mr) and skin/ sun care and color cosmetics (antaron™ soja).

In coatings, TVOs act as dispersant for TiO2 and pigments, enhance film forming, provide a nature-derived alternative to synthetic materials and a one additive multifunction, offering enhanced performance for both hegman's scale and color.

In pharma, TVOs serve a completely different purpose providing tablet film coating, high efficiency (pigment loading percent) improved sustained release and enhanced low-soluble drugs.

At the same time, TVOs are equally impactful to crop care by enabling seed treatment, high, dust-off efficiency, nature-derived, non-GMO, as well as biodegradable non-microplastic film forming and binding.

Ashland transformed vegetable oils turns this standout platform into a true, dynamic disruptor. This flexibility and multifaceted impact means our customers can benefit across four separate industries that are targeted, effective, and transformational in both scope and scale.