antaron™ soja glyceride
INCI: maleated soybean oil glyceryl/octyldodecanol polymer (proposed)
Ashland introduces antaron™ soja glyceride, a novel nature-derived, biodegradable water resistance film former and SPF booster for sun care formulations that also provides transfer resistance for color cosmetics. Antaron™ soja glyceride is non-GMO, vegan suitable and compatible with both organic and inorganic ingredients. Easy to use antaron™ soja is cold processible, enables clear formulations and has a liquid format for fast incorporation into formulations.
Water resistance is key to extending the wear and increasing the efficacy of sunscreens and color cosmetics. Traditionally, formulators have relied on synthetic film formers to achieve this critical benefit. As interest in products with low environmental impact continues to grow, developing more natural, sustainable options becomes key to meeting consumer demands.
Committed to sustainable innovation, Ashland is proud to introduce antaron™ soja glyceride to enable the creation of more natural sun care creams, lotions, gels, and color cosmetics. Try globally compliant Antaron™ soja to improve the naturality of your next sunscreen formulation.
sustainability highlights
nature derived (over 84% natural origin content according to ISO 16128-2:2017)
inherently biodegradable
non-GMO
vegan suitable
key applications benefits
delivers excellent water resistance
boosts the SPF of sunscreen formulations
provides transfer resistance to color cosmetics
imparts a non-greasy, cushiony skin feel
minerals tolerant
effective across wide pH range (4-8)
suitable for clear formulations
easy to use liquid format
cold processible
Stay tuned for more information about this exciting new product. Learn more about Ashland's available offerings for water resistance.
Read More >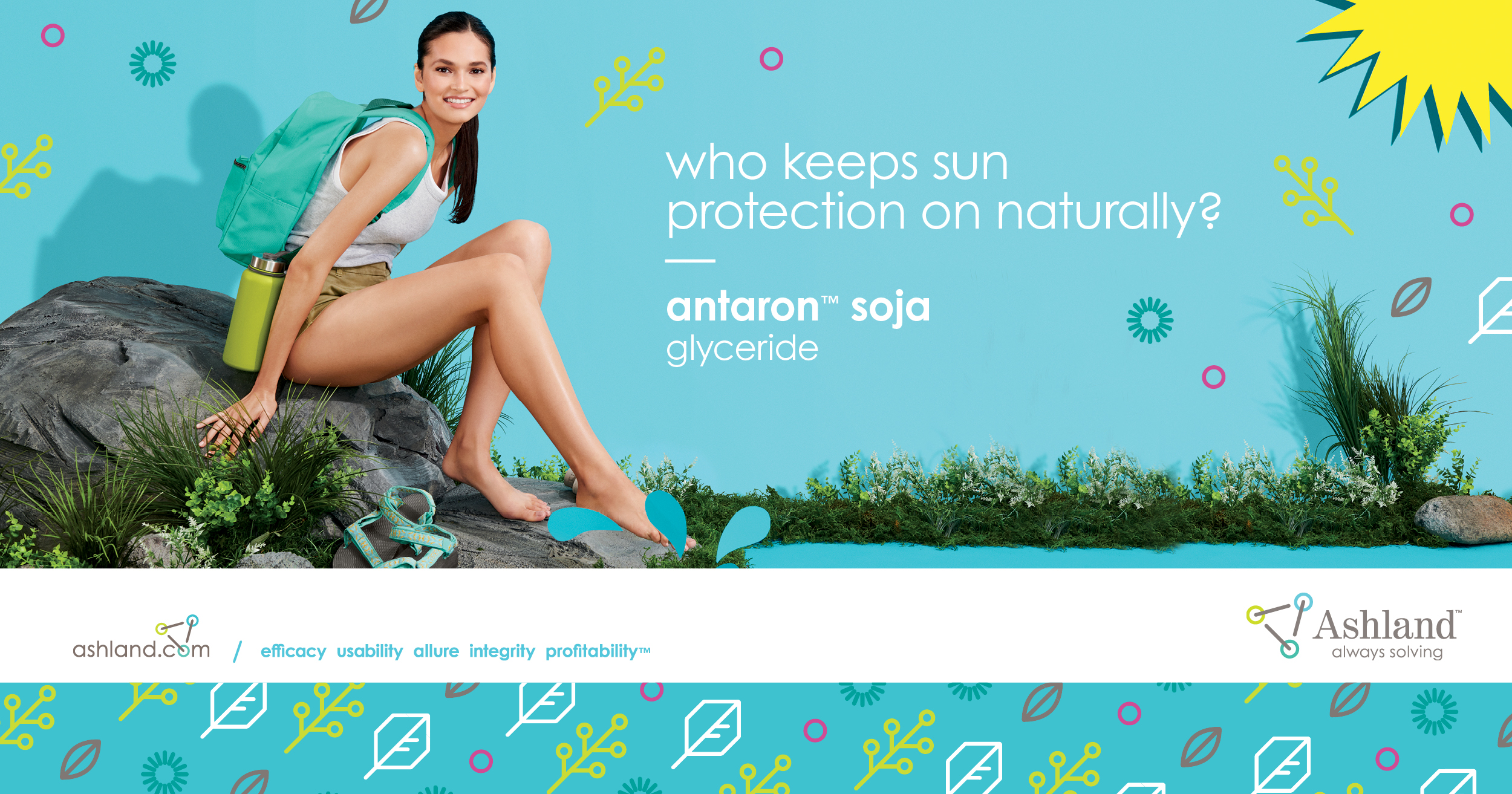 https://isolve.ashland.com/s/productlanding
https://isolve.ashland.com/
/industries/personal-and-home-care/welcome-to-isolve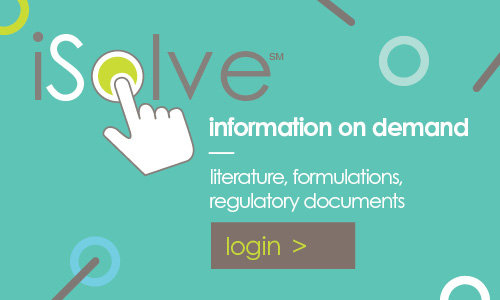 related links