batteries and energy storage
finding solutions for a longer life
Ashland goes the extra mile when it comes to finding solutions and now we can help you do the same with longer-life batteries. The rate of change in the world can leave some ideas in the rear-view mirror, but Ashland anticipates changing needs to stay one step ahead. It's not a 'plug 'n play' when you work with Ashland. The Ashland solvers look at all the positives and negatives of possible solutions and technologies to find the one that best fits your need. Recharge your products and markets through collaboration with Ashland.
lithium-ion battery innovation
Generating renewable energy from the sun and wind is a growing trend. How to effectively store this energy on a large scale is a growing challenge. The increased market for electric and hybrid vehicles creates an ever-growing need for longer-life batteries to expand the driving range. Ashland thrives on putting science and chemistry to work to provide solutions to these and other challenges. As a leading supplier of a wide range of specialty additives and ingredients Ashland provides binders to the lithium ion battery (LiB) industry. Soteras™ MSi, a unique binder for high-capacity silicon-based anodes found in lithium ion batteries, is among the most recent innovations from Ashland. Able to be processed using standard industry practices, its ability to control swelling results in superior cycle performance yielding longer battery life.
featured products:
Soteras™ CCS-V binder for ceramic coated lithium ion battery separators
Soteras™ CCS-V binder enables separator producers to meet ever more stringent safety requirements from lithium ion battery cell producers. It employs Ashland's unique 2-component cross-linking system:
1. unique polymer which promotes adhesion to separator
2. cross-linking agent to ensure thermal and mechanical stability


Bondwell™ aqueous polymers
Bondwell aqueous binder ensures effective anode slurry preparation and graphite binding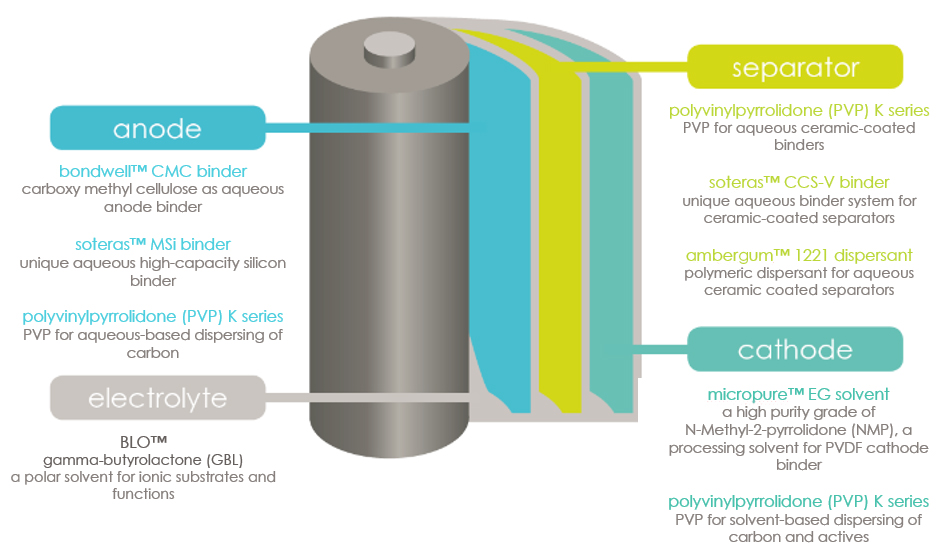 products
Products for battery applications are listed below, use the filters to find the products that meet your specific needs.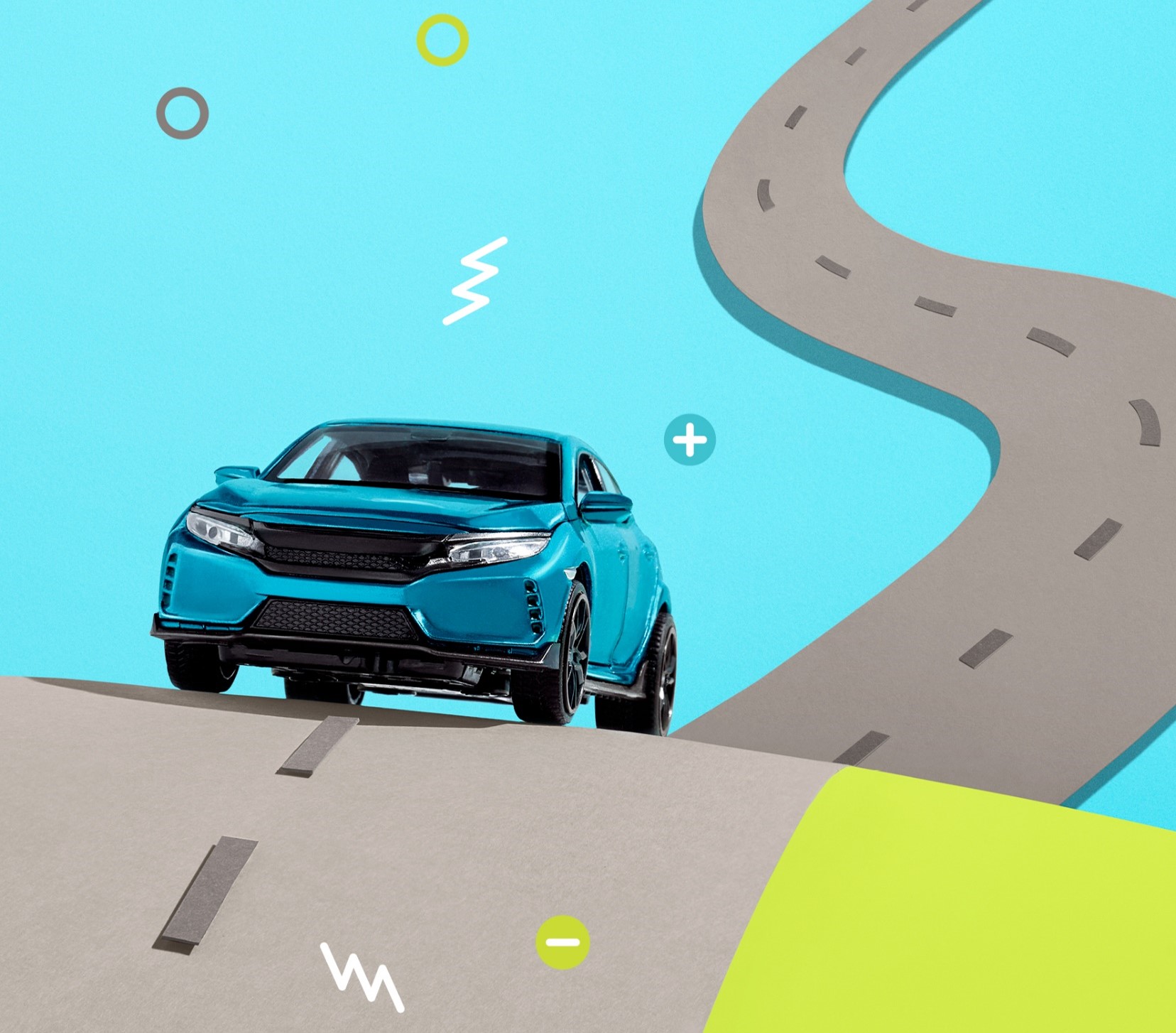 Visit us at The NA Battery Show 2023
date: September 12 – 14, 2023
booth: 1149 in Expo Section
venue:
Suburban Collection Showplace
46100 Grand River Avenue
Novi, Michigan 48374
Ashland in the news
Supremely elastic gel polymer electrolyte enables a reliable electrode structure for silicon-based anodes
The editors at Nature Communications have put together an Editors' Highlights webpage of recent research on Energy Materials and are pleased to publish Ashland's paper, entitled "Supremely elastic gel polymer electrolyte enables a reliable electrode structure for silicon-based anodes". written by: Qingquan Huang, Jiangxuan Song, Yue Gao, Daiwei Wang, Shuai Liu, Shufu Peng, Courtney Usher, Alan Goliaszewski & Donghai Wang

In April 2022 Ashland became a full member of RECHARGE, the advanced rechargeable and lithium batteries industry association in Europe, representing all steps of the battery value chain. RECHARGE's mission is to advocate for the sustainable development of an innovative and competitive rechargeable and lithium batteries value chain in Europe – a battery industry capable of taking Europe to climate-neutrality and industrial leadership.