Plant-based dairy
who whips up solutions for plant-based dairy applications? we do.
The plant-based dairy market is rapidly growing due to increased consumer demand. Factors impacting the plant-based dairy market include environmental and allergen concerns as well as significant interest in plant-forward eating. Formulators face significant challenges when creating plant-based dairy alternatives including taste and texture. Hydrocolloids can be used to help overcome formulation challenges and create a product with the quality and texture consumers desire.
Ashland has a variety of solutions suitable for plant-based dairy applications that provide a range of textures from very firm, to semi-firm, to soft, and anywhere in between. Our hydrocolloids are an excellent solution for plant-based dairy alternatives and provide the stabilization needed for texture and mouthfeel.
Ashland products can be used in a variety of plant-based dairy applications:
hard cheeses
soft cheeses
cream cheese
cheesecake
barista milk
. . . and more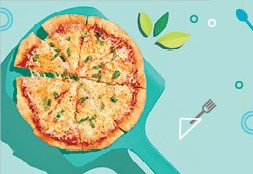 Aerowhip™ modified cellulose
Who whips up great solutions? We do. At Ashland, we know that creating high performance whipped topping requires the right combination of ingredients and formulation expertise. That's why we're always solving – to make sure that you have the right ingredients to help solve your formulation objectives. Our products are suitable for a variety of baking applications, from fillings to coverings to decorations and for for...
Benecel™ modified cellulose
Benecel™ modified celluloses, also known as methylcellulose (MC) and hydroxypropylmethylcellulose (HPMC), are versatile, multifunctional food gums. The polymeric structure of these products, which is different from other cellulosics, improves cohesion, texture and mouthfeel. They are unique hydrocolloids because they reversibly gel at elevated temperatures. Benecel MC and HPMC perform many functions in foods, depending on type, grade, use l...
Benecel™ methylcellulose & hydroxypropylmethylcellulose
Benecel™ methylcellulose (MC) and its derivatives are made by reacting alkali-cellulose with methyl chloride (resulting in methylcellulose, MC) or propylene oxide (resulting in hydroxypropylmethylcellulose, HPMC) under rigidly controlled conditions. home care features and benefits: boosts foam in dilutable surfactant systems enhances foam and foam stability of formulation increases formulation rheology of detergent concentrates with a visc...