sustainable solutions
The sun never sets on Ashland innovation.
Solving complex challenges is a team activity, and every challenge starts with a question.
Bring Ashland your questions and unsolvable challenges and we will hand you the future with innovations that perform, helping you achieve your goals and helping protect people and the planet. With research and development sites around the world, the sun never sets on Ashland innovation. Our focused footprint of local experts, working side-by-side with customers and suppliers, unlock solutions that make medicines safer and more effective, paint more durable and easier to use, and help create personal care products that harness the power of nature itself to improve people's lives responsibly and sustainably.
No one can predict with certainty the world's next set of most of complex challenges. However, we can say that in areas where we focus, Ashland is second to none in our ability to solve problems. We question deeply. We collaborate. We discuss. And we develop solutions with a nature-positive mindset, transparent governance, and a fierce commitment to improving the lives of every person on the planet.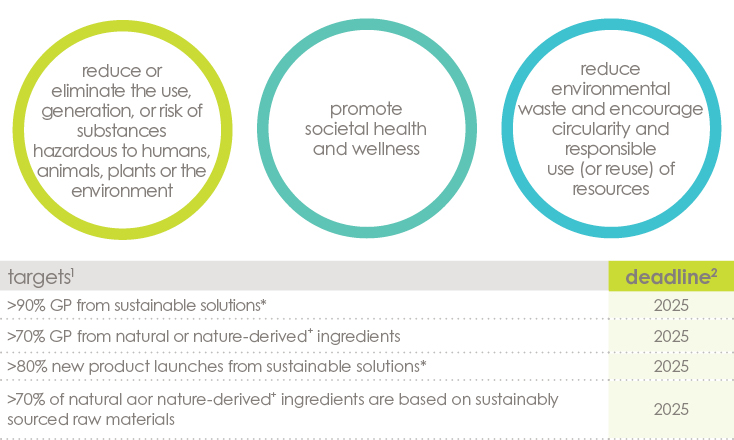 Living sustainably is imperative to our planet and for the health and well-being of future generations. Consumers increasingly choose products that originate in nature with renewable resources. They seek planet-friendly and biodegradable labels and desire assurance that ingredients are ethically sourced from farm to finished product.
Ashland solvers are passionate about sustainable innovations. We work every day, rethinking science to help our customers formulate more sustainably with future generations in mind.
Ashland recognized with Commitment to Life Award by Natura&Co
Ashland was recognized with the Commitment to Life Award in the Human Rights category by Natura&Co. Ashland is inextricably tied to participants in our value chain including our employees, suppliers, customers, consumers, and communities who all have a role to play in reconciling the needs of people, planet and profit. learn more >

featured solutions