Prenulin™ blend for support of healthy sugar metabolism
Prenulin™ blend is a combination of l-arabinose and Chromax* chromium picolinate.
benefits
Prenulin™ blend is unique because it works in two ways. It may reduce the breakdown of sucrose from food through l-arabinose action on the sucrase enzyme and may support control of insulin in healthy people through the addition of chromium.
L-arabinose is a monosaccharide found in nonstarch carbohydrate plants like corn. In vitro and animal studies have indicated that the compound may inhibit sucrase action and consequent digestion of sucrose. A dose-response study showed a reduced serum glucose level and serum insulin response to sucrose consumption, indicating that the addition of l-arabinose blocked absorption of the sugar.
advantages
can be administered orally in tablets and capsules
One small study suggests that chromium picolinate may reduce the risk of insulin resistance, and therefore possibly may reduce the risk of type 2 diabetes. FDA concludes, however, that the existence of such a relationship between chromium picolinate and either insulin resistance or type 2 diabetes is highly uncertain.

Read More >
additional content coming soon
additional content coming soon
additional content coming soon
additional content coming soon

https://isolve.ashland.com/s/productlanding
https://isolve.ashland.com/
/industries/personal-and-home-care/welcome-to-isolve
false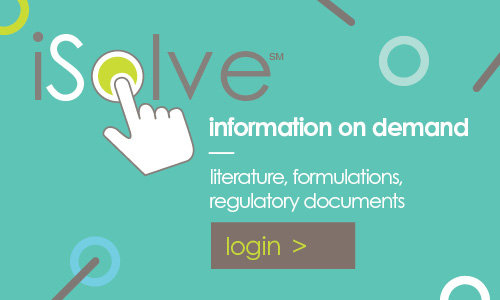 related links

literature
contact us