acti-solve™ BCAAs
health. wellness. convenience.
ultra-soluble amino acid complex
Acti-Solve™ Branched-Chain Amino Acids (BCAAs) use a proprietary solubilizing agent and process to instantize ingredients for enhanced solubility and minimal foaming. As a result, the use of sodium lauryl sulfate or other surfactants is not required. Our BCAAs are the solution to BCAA low solubility and mixability in various applications. The unique feature of this product is its rapid suspension in cold water, quickly forming a homogenous solution. The trio of essential amino acids — leucine, isoleucine and valine — are formulated to a specific ratio of 2:1:1. Custom blends are also available.
application
shakes
bars
meal replacements
beverages
features and benefits
enhanced solubility
faster mixing
contains no surfactants
cGMP compliant
kosher and halal certifications available
Read More >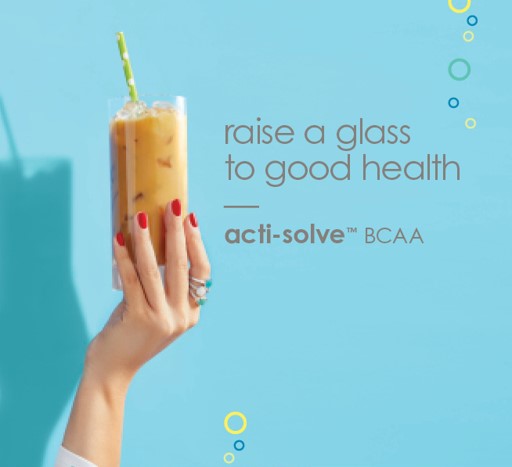 literature
contact us