agsolEx™ 1 NMP solvent
agsolEx™ 1 NMP solvent (N- methyl 2 pyrrolidone) is used as a solvent for agricultural formulations and synthesis applications such as insecticides, fungicides and herbicides. It is a lower alkyl pyrrolidone (methyl, one carbon), extremely powerful, and versatile aprotic solvent.
With its high boiling point, low vapor pressure and high stability, it is an effective solvent and can be used as a co-solvent with water, alcohols and other organic substances. agsolEx™ 1 NMP solvent is extremely resistant to hydrolysis from pH 2-10, even at elevated temperatures. Beyond these limits, hydrolysis to 4-(methylamino) butanoic acid occurs at a rate dependent on pH and temperature.
Read More >
additional content coming soon
additional content coming soon
additional content coming soon
additional content coming soon
https://isolve.ashland.com/s/productlanding
https://isolve.ashland.com/
/industries/personal-and-home-care/welcome-to-isolve
false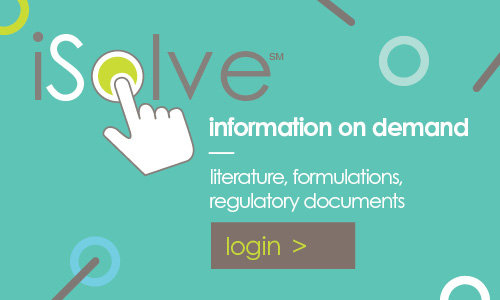 related links