we're honored to be recognized for remarkable brand transformation
REBRAND® is the pioneer awards program for branding and the leading global resource for case studies on effective brand transformations, repositioning, revitalizing and redesign of existing brand assets to meet business goals.
Ashland is honored to be recognized this year as a 2018 Winner of Distinction among such prestigious and impactful global branders.
The REBRAND® 100 awards are not a "beauty pageant," but rather they are based on bona fide business challenges and the brand strategy applied to accomplish the business objectives.

"Ashland has a "blueprint for the future" which is our pathway for creating the leading premier specialty chemicals company in the world. Our foundation includes safe, compliant and responsible operations, a winning strategy and a high performance organization. Our winning strategy has two core components: aligning the organization around a clear sense of purpose and implementing a winning competitive strategy. It is within our winning strategy that the Ashland brand transformation resides.
Ashland's new brand identity projects our global organization's passion and tenacity for developing practical, innovative and elegant solutions to complex problems in applied chemistry always pushing the boundaries of what's possible, and advancing the competitiveness of our customers across diverse industries. Our solvers are distinguished by their ability to create and apply specialized chemistry in ways that enable our customers to amplify the efficacy, refine the usability, add to the allure, ensure the integrity, and improve the profitability of their products and applications."
Bill Wulfsohn, Solver and Chairman and Chief Executive Officer, Ashland



winning strategy
"Ashland's brand strategy is based on a deep study of our remarkable "solver" culture, quantitative research that identified key customer needs and perceptions, and Ashland's clear strategic focus on operating, and being recognized, as a premier force in the global specialty chemicals industry. Our creative approach challenges the staid industrial look of the category and reflects the distinctive approach we take when working with our customers.
From our kinetic new symbol to vibrant color, from the restrained typography to unconventional and imaginative patterns, from the luscious photography to the tone and wit of the headlines—every element, every word, color, shape, and image is designed to communicate our Ashland promise to our customers of always solving™ and to elevate the experience of our customers, employees, and investors.
Our Ashland proprietary brand prints play a leading role in the new brand program—transforming even the most mundane surfaces into vibrant branded billboards. Inspired by the forms in our brand symbol, the ever-growing library of unique prints are instantly recognizable and enable Ashland to stand out proudly in the chemical industry.
Our ambitious re-branding, signaled the realization of a clear corporate vision, organizational transformation, and separation from Valvoline. It inspired us to think, speak and act as one organization, significantly improving our competitiveness, and has proven a powerful tool in increasing the value of our offer and enterprise."
Carolmarie Brown, Solver and Senior Director Global Marketing, Brand and Business Communications, Ashland
Learn more about how our solvers advance the competitiveness of our customers across diverse industries.
pharmaceuticals, health & wellness
Here are just some of the ways we apply the Ashland 5 Effects™ in Pharmaceuticals, Health & Wellness.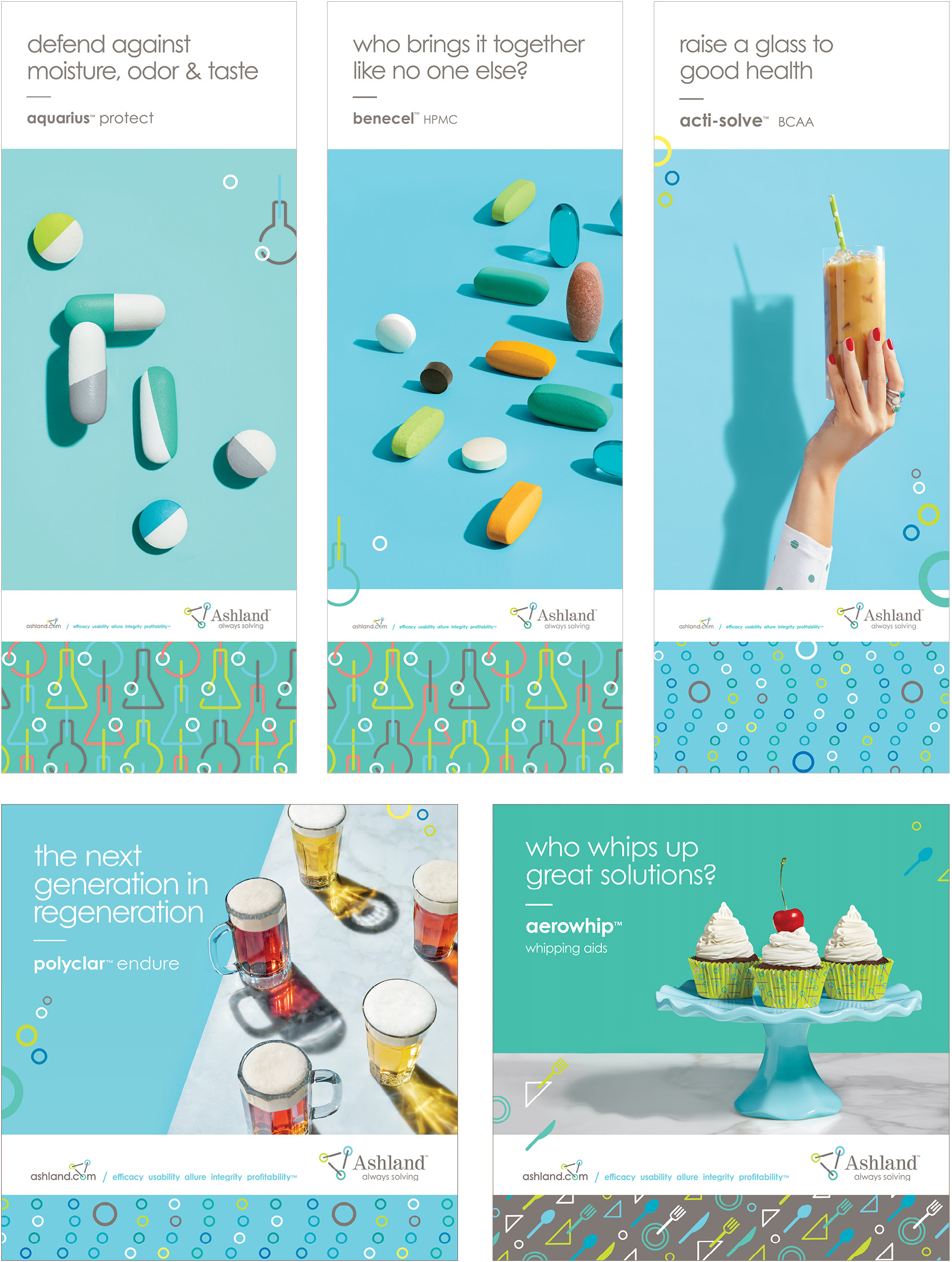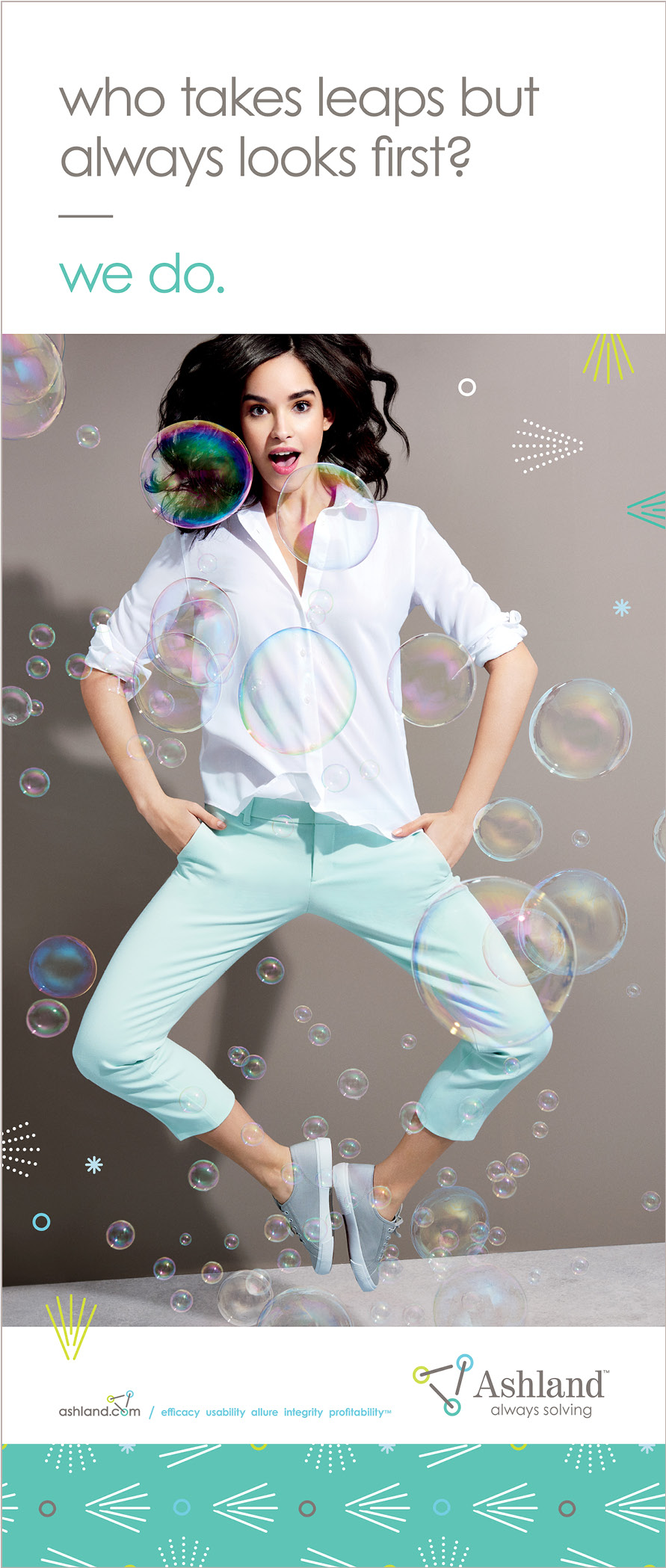 learn more about how we solve + our 5 effects™
want to speak with a solver?