supporting schools
construction of classrooms in Bilalpada, Vasai
The dilapidated state of the Zilla Parishad school in Bilalpada is making it difficult for students to study. Ashland India funded the refurbishment and construction of 4 classrooms that were in dilapidated state and affected the education of children. With additional classrooms, the school can now manage an extra standard for further studies so that children do not have change schools and it can now accommodate more than 250 students.

boys dormitory at Dhundalwadi school
The boys dormitory in Dhundalwadi school, housing 200 boys was in bad shape, structurally weakened due to multiple earthquakes, Prathamik Ashramshala. Ashland India helped the NGO reconstruct the dorm with 2 rooms, 10 toilets and 10 shower areas and hand wash stations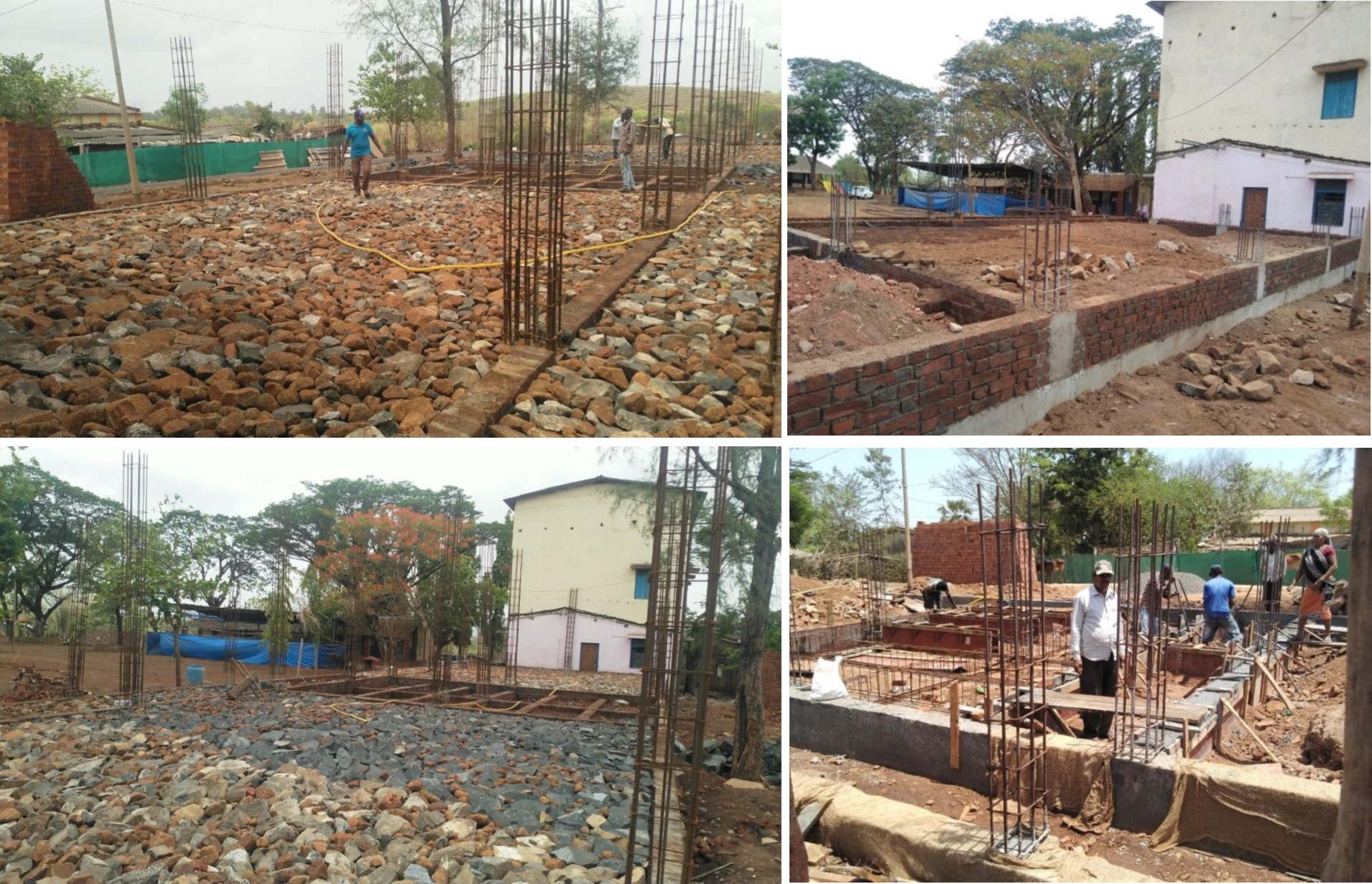 bicycle project at the Kondgaon school
60% of student drop out of school due to lack of transportation as they have to walk for 8 to 10 kms, Vikramgad Taluka, Thane. Dropping out from school is a trigger to major social concerns including child labor, early marriages, pregnancy and children especially girls being exposed to violence. Ashland India with the help of Rotary, NGO, provided 150 bicycles which made the commute safer and easier.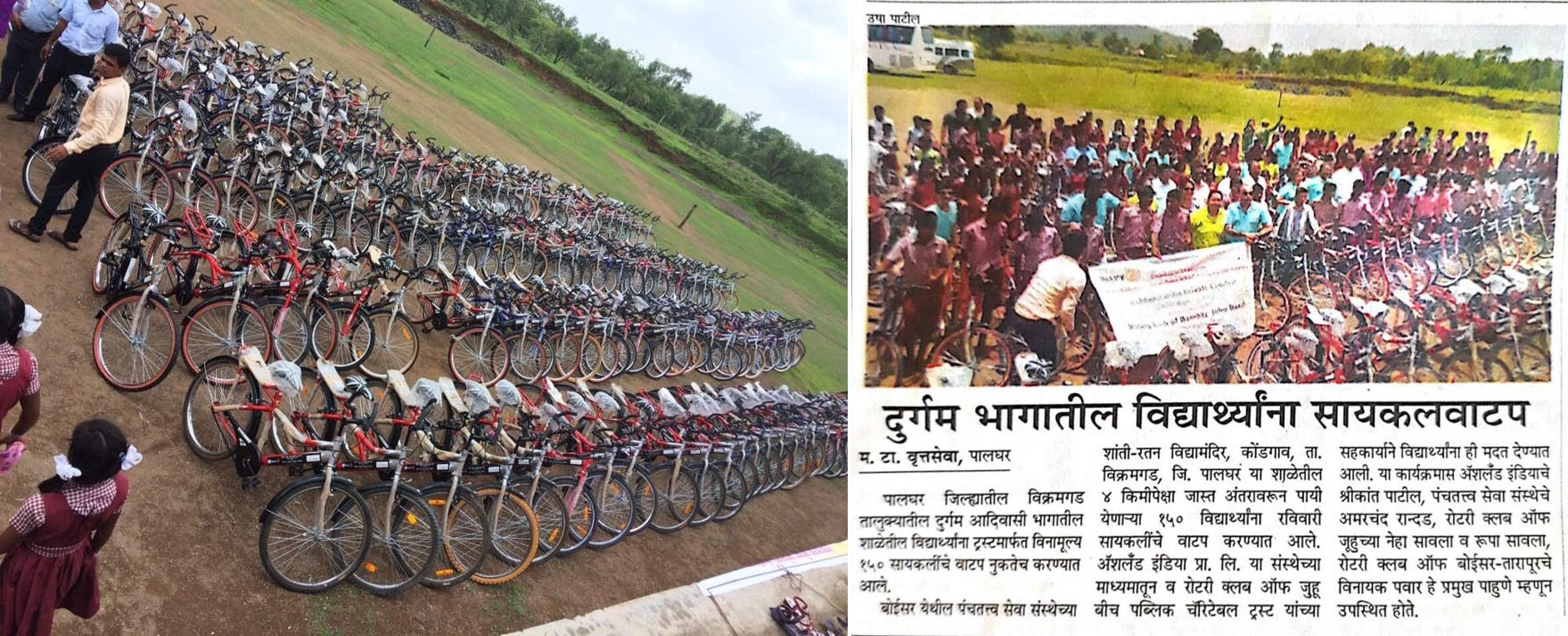 water management & school toilets in Patilpada
Ashland India took up a water management project in a small village at Palghar that was in dire need of clean drinking water. Patilapada is a remote village,115 kms away from Mumbai. The Village is occupied by 101 families/780 residents approximately, situated in Varwada Gram Panchayat near Talasari in Palghar District. There were about 5 wells in the village and most of them would run dry by November-December with only one perennial well which serves drinking water to all the households throughout the year.
Ashland India met their water requirements by Repairing, Desilting & Constructing rain check dams.
There was an urgent requirement to reconstruct new toilet blocks for boys and girls ( 4 urinals and 1 western commode) with septic tank. Ashland India is reconstructing the boys and girl's toilet block to ensure hygiene for students that will boost confidence and promote education.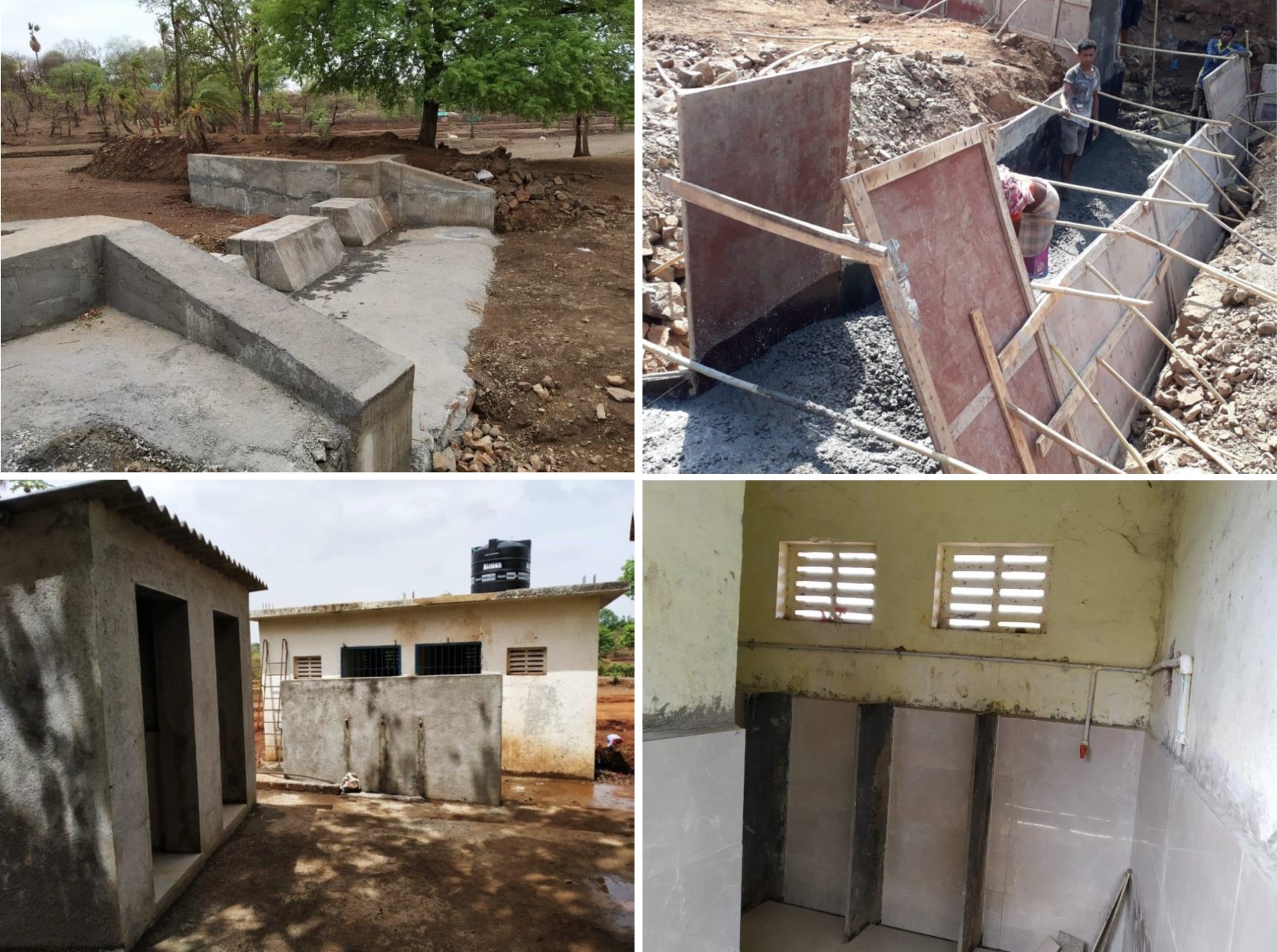 solar lighting at the Dhundalwadi school
Dhundalwadi village has electricity supply issues leading to very less or no light at all in the night for students to go to the washroom risking safety Ashland India with the help of NGO instituted solar powar generating storage and distribution system. We installed 22 solar lights at Prathamik Ashramshala at Dhundalwadi, Palghar.