vialose™ trehalose dihydrate
who stabilizes your biologic for optimal health? we do
a high purity grade of trehalose
Vialose™ trehalose dihydrate is Ashland's brand of trehalose dihydrate, a functional ingredient used to protect and stabilize proteins for biologic medicines and is the newest addition to Ashland's portfolio of injectable ingredients.
Vialose™ trehalose dihydrate is a high purity lyoprotect and stabilizer for biologic medicines and other parenteral formulations and is manufactured in the USA according to the following quality standards: USP-NF <1078> and The Joint IPEC-PQG Good Manufacturing Practices Guide for Pharmaceutical Excipients, and compliant with the NF, EP, JP and ChP monograph requirements.
functionality
lyo/cryoprotectant and stabilizer for proteins, mAbs, and cells
reduces protein aggregation & cycle times
produces excellent lyo-cake appearance
easily dispersed in water
compatible with most active ingredients
applications
small and large molecules
frozen solutions
lyophlized powders
Read More >
visit us at
AAPS 2023 PHARMSCI 360 in Orlando 22-25 October, booth 2701
CPHI 2023 Barcelona in October 24-26, booth 5J10
Want more information?
register for upcoming webinar on August 28, 29:
"Vialose™ trehalose dihydrate – a premier lyoprotectant and stabilizer for valuable biological formulations"
register now
Submit the form on the right to download the vialose™ trehalose dihydrate product brochure and/or connect with one of our solvers.
additional content coming soon
additional content coming soon
additional content coming soon
additional content coming soon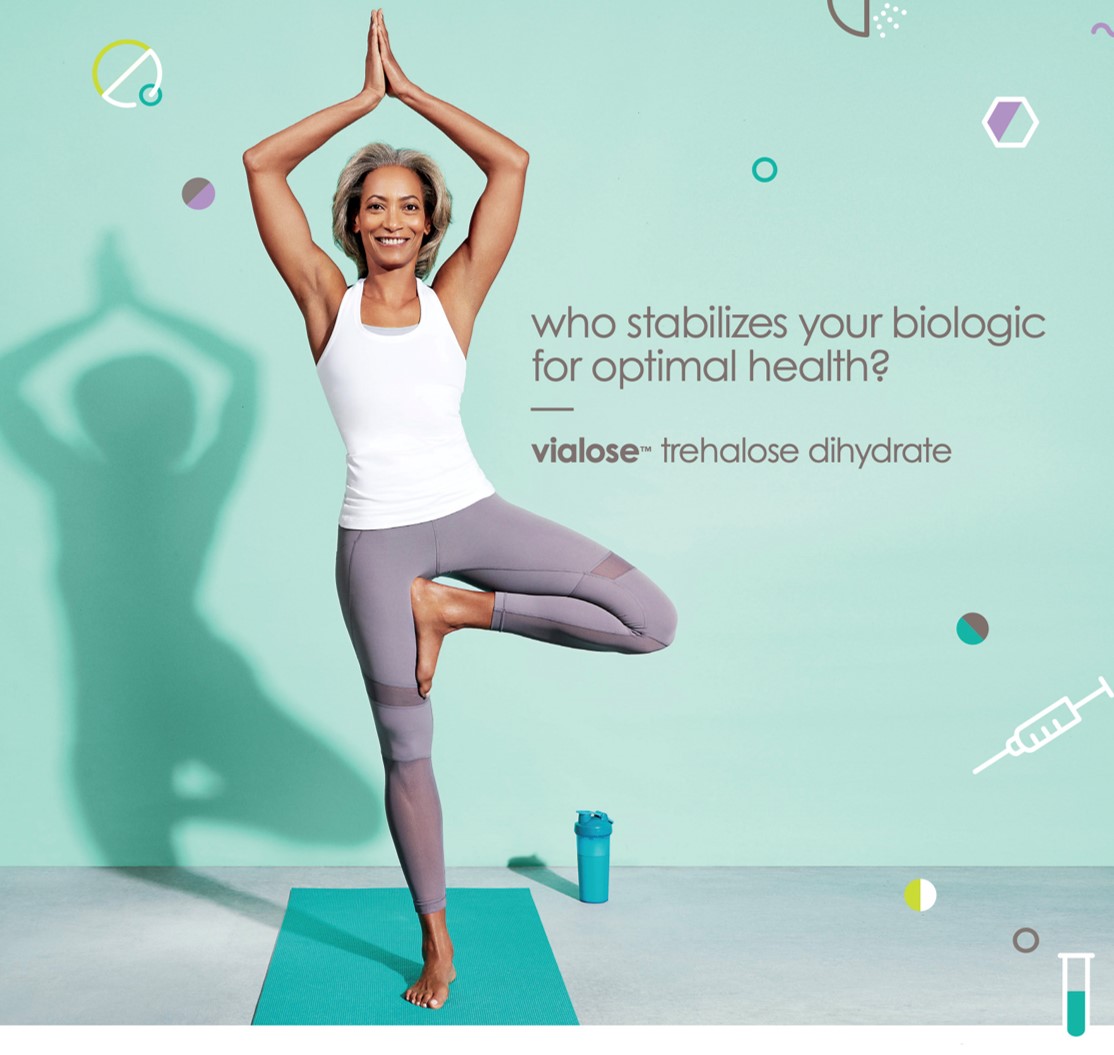 related links