Soteras™ CCS-V binder
driving safer solutions to reduce range anxiety
The increasing market for electric and hybrid vehicles creates an ever-growing need for safer and longer-lasting batteries. As a leading supplier of a wide range of specialty ingredients, Ashland provides binders to the lithium ion battery (LiB) industry.
A primary purpose of the ceramic-coated separator in lithium ion batteries is to increase temperature tolerance and to provide mechanical stability. Heat shrinkage of the separator film can profoundly affect the lifespan and safety of lithium ion batteries. The ceramic coating on the separator provides a safety benefit to the cell by providing a heat-resistant layer.
Soteras™ CCS-V binder for ceramic coated lithium ion battery separators
Soteras™ CCS-V binder enables separator producers to meet ever more stringent safety requirements from lithium ion battery cell producers. It employs Ashland's unique 2-component cross-linking system:
unique polymer which promotes adhesion to separator
cross-linking agent to ensure thermal and mechanical stability
Soteras CCS-V binder has high permeability, low levels of moisture after drying and the binder is insoluble in electrolyte for long-term stability.
Soteras CCS-V binder featured benefits:
has high thermal stability to above 170℃ for improved cell safety
has stability with high energy substrates
has high permeability, making it suitable for use at higher charge rates or at high voltage systems
is not soluble in electrolyte
is compatible with both polyethylene (PE) and polypropylene (PP) separators
Read More >
additional content coming soon
additional content coming soon
additional content coming soon
additional content coming soon
https://isolve.ashland.com/s/productlanding
https://isolve.ashland.com/
/industries/personal-and-home-care/welcome-to-isolve
false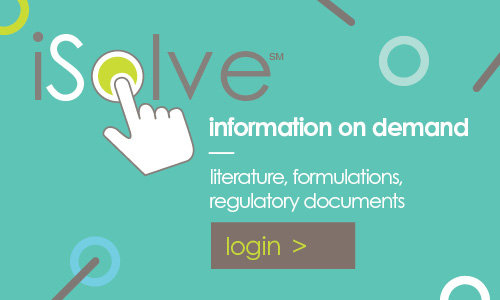 related links