filmQA pro™ treatment object add-on
Treatment Object are fundamental data objects of a treatment case in FilmQA Pro. Corresponding tools are used to edit, modify and view data of Treatment Objects. The available treatment object types are used in the "case data selector" as shown below to populate the treatment case.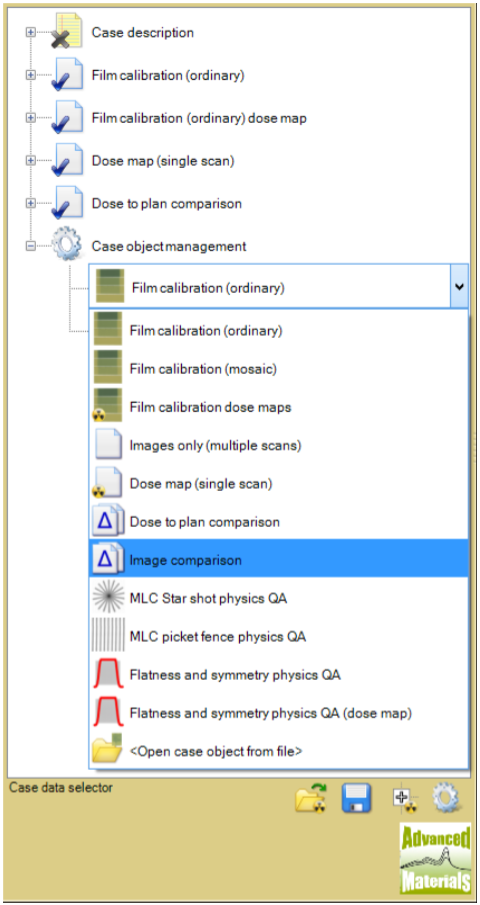 Available implementations
Film calibration (ordinary) - Standard calibration data
Dose map (single scan) - Single dose map, includes dose mapping
Dose to plan comparison - Comparison map of dose map vs treatment plan
Other treatment object types are available.
Read More >