Singapore Institute of Technology (SIT) Bursary Program
The Ashland Bursary was established to support financially disadvantaged and deserving undergraduates pursuing a full-time Chemical Engineering of Food Technology undergraduate degree program at the Singapore Institute of Technology (SIT).
eligibility
Applicants must meet the following criteria:
full-time students pursuing any of the following degree programs:

BEng (Hons) Chemical Engineering
B Food Technology with Honors

Singapore Citizens or Singapore Permanent Residents
have a household Per Capita Income (PCI) of less than or equal to $1725
tenure and benefits of the bursary
each bursary is valued at $5,000 and is tenable for one academic year.
the bursary shall be used for the recipient's educational expenses such as tuition fees, course materials, expenses for the overseas immersion program and other educational activities organized by the Institute
recipients who have already been awarded the Bursary for one year of study may apply to recieve and be considered for the Bursary(ies) in subsequent year(s), subject to the fulfillment of the selection criteria and the selection by the Selection Committee
recipients of this Bursary may accept another bursary concurrently
no bond is required of the recipient
about the donor
The Bursary is made possible by a gift from Ashland Singapore Pte Ltd. Ashland is a focused additives and specialty ingredients company with a conscious and proactive mindset for sustainability. They serve customers in a wide range of consumer and industrial markets, including architectural coatings, automotive, construction, energy, food & beverage, nutraceuticals, personal care and pharmaceuticals. Approximately 3.800 passionate, tenacious solvers - from renowned scientists and reseach chemists to talented engineers and plant operations - trive on developing practical, innovate and elegant solutions to complex problems for customers in more than 100 countries.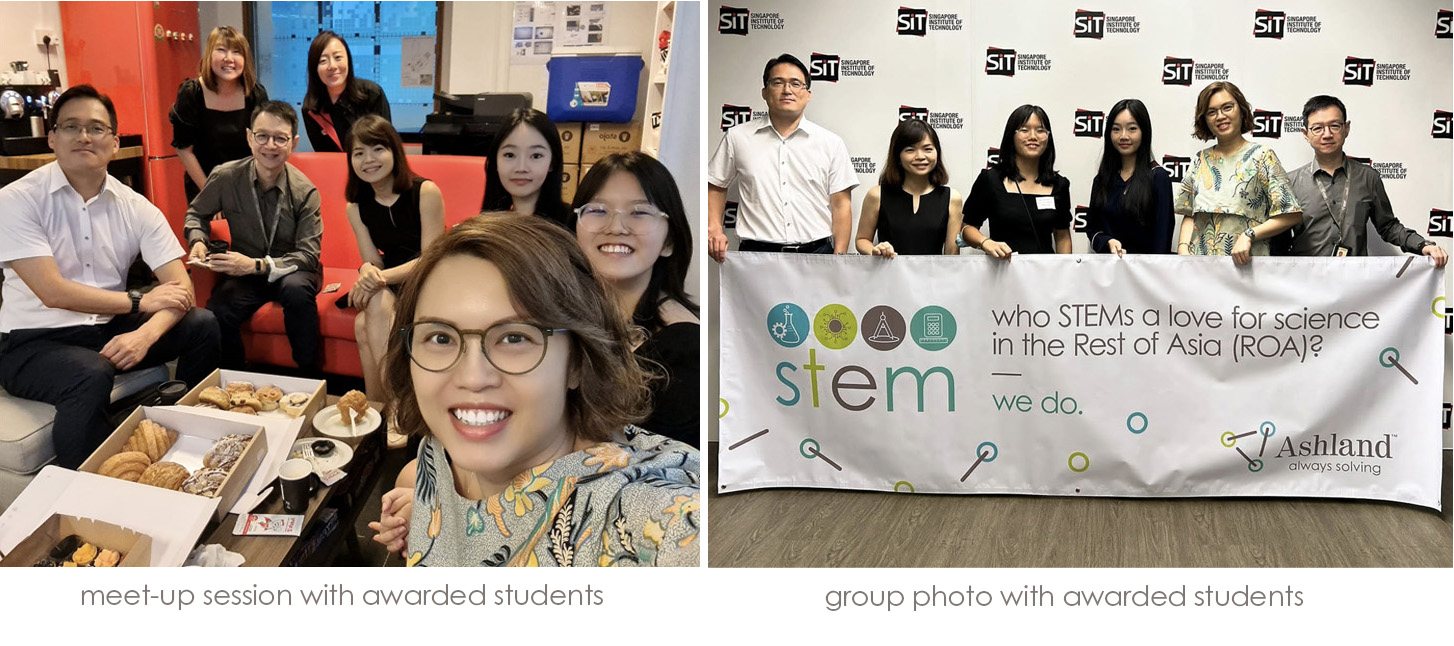 student comments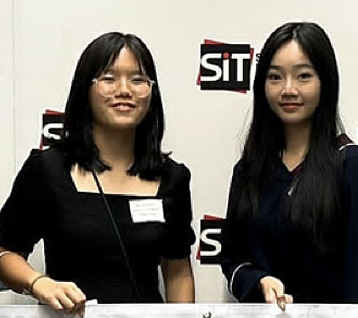 from student Gwyn Er Ying Ying (pictured left)
Bachelor of Food Technology with Honours
Ashland bursary has helped me to lighten the financial burden at home and allowed me to continue my schooling without worrying about my school fees. Thank you, Ashland.
from student Tan Xiu Ting (pictured right)
Bachelor of Engineering with Honours in Chemical Engineering
I would like to express my sincere gratitude for making the Ashland Bursary possible. I was ecstatic to have received this accolade, and I deeply appreciate the support. The financial assistance provided will be of great help to me in paying my educational expenses, significantly lightening my financial burden and allowing me to concentrate more of my time on studying. Thank you again for your generosity and support. I have picked up many valuable insights during the meet-up session, and I promise to work very hard and persevere through all the setbacks.