Wilmington headquarters
wildlife habitat program and onsite solar energy carport


Since 2014, several former Ashland remediation sites have achieved certification through the Wildlife Habitat Council (WHC), a non-profit, non-lobbying international organization dedicated to increasing the quality and amount of wildlife habitat on corporate, private and
public lands. This includes the Ashland Research in Wilmington.
Ashland's solvers have worked with Wildlife at Work (WAW), a Wildlife Habitat Council (WHC) program and the site has achieved a WHC Gold Conservation Certification.
A wildlife habitat has been restored around a closed landfill (2.3 acres), including nesting sites for birds. Solvers assist in annual monitoring to continue to maintain the habitat and promote nesting. In 2020, Ashland expanded the WAW program.
Also, in 2020 Ashland and the Delaware Nature Society designed a natural flora and fauna garden for the Wilmington campus which included the installation of a native plant meadow. The plan includes a trail that allows visitors and employees to walk through and enjoy the native meadow. The meadow will provide a habitat for wildlife, including butterflies, bees and other pollinator species. A long-term management plan has been developed for the area that includes invasive plant control, habitat improvement and more.



A first for Ashland, and one of the largest solar carports in the state of Delaware, Ashland worked with Constellation Energy, a subsidiary of Exelon, and built approximately 904 kilowatts ("kW") of solar energy generation at the Wilmington location.
Along with the electrons from the project going to power Ashland's campus, the onsite solar project also delivers renewable energy certificates ("RECs") to Ashland, which can be retained and retired to help offset the company's Scope 2 greenhouse gas emissions. With more of Ashland's energy requirements coming from a carbon-free source like onsite solar, the company can begin to transition operations away from fossil fuels and promote a more sustainable energy future. Overall, the project will generate enough electricity annually to power the equivalent of approximately 160 typical households.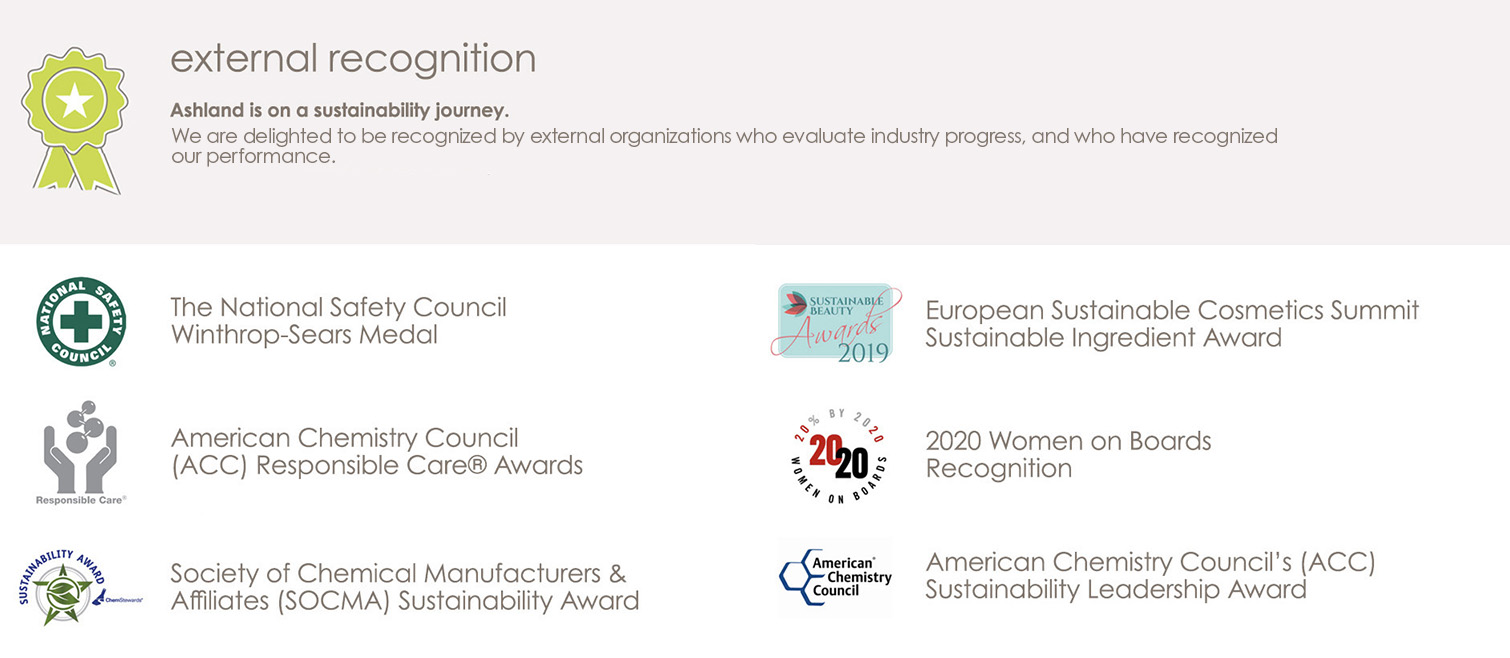 Read More >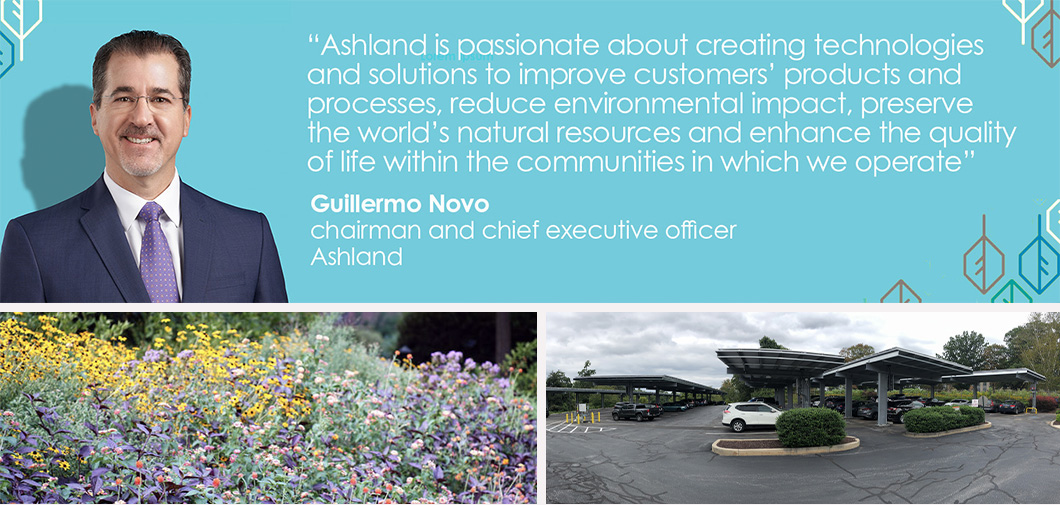 related links
wildlife habitat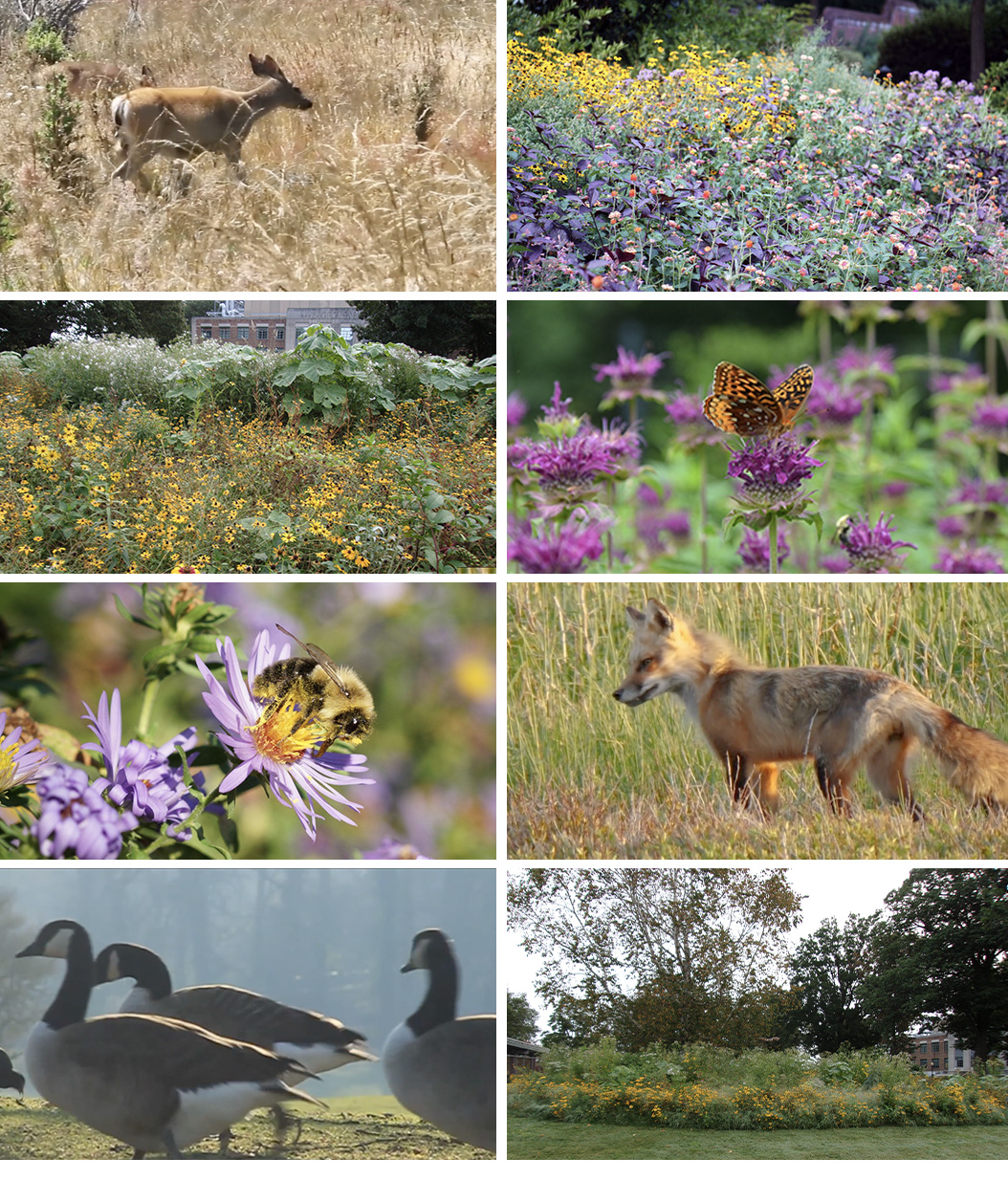 solar energy