site specific initiatives
plant projects
In 2022, over 20% of our site engineering projects were identified as having some sustainability impact. Some of our larger projects are listed here.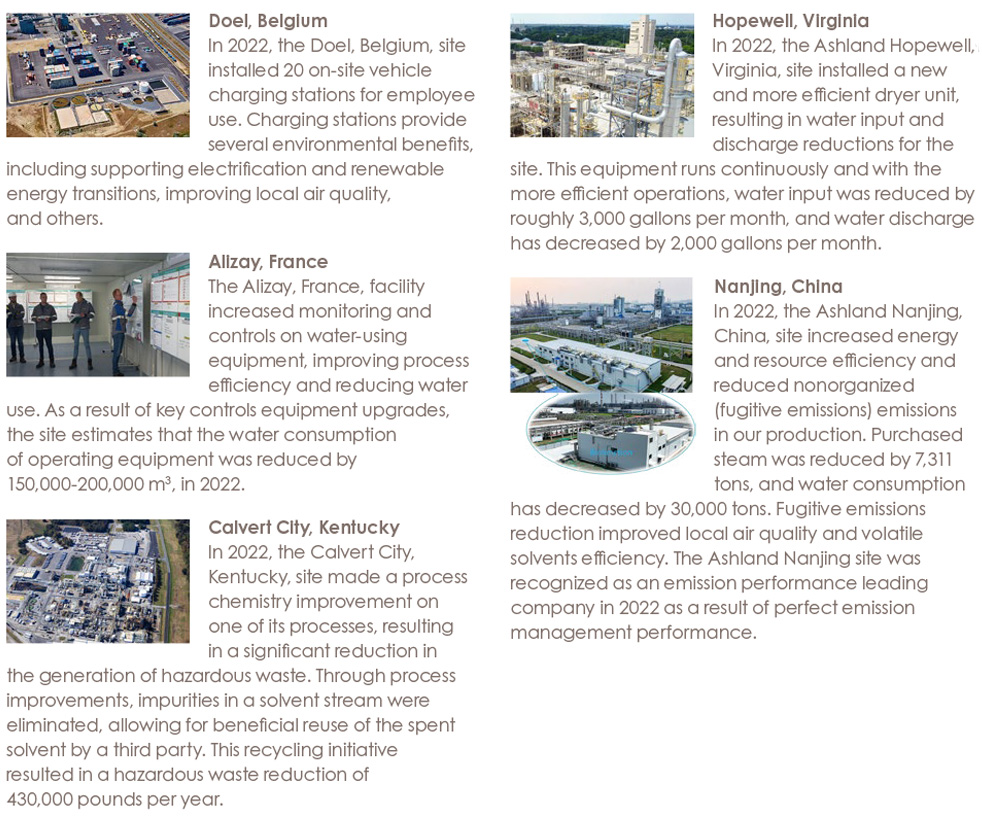 external recognition
We are proud to share our achievements in 2022, where our team of solvers continue to seek out challenges and deliver solutions that drive safe and responsible operations. It's a testament to our diverse and motivated workforce who spend their professional lives seeking out challenges and delivering solutions that spark innovation and fuel impact.