STEM support
Ashland's solvers are passionate about STEM, its pervasiveness in our lives and contributions to business success.
Our ongoing partnership with the Delaware STEM Council and Department of Education recognizes top educators committed to nurturing and inspiring tomorrow's leaders. We strongly support expanding the number of students pursuing advanced degrees and STEM careers and we're working to broaden the participation of women and minorities.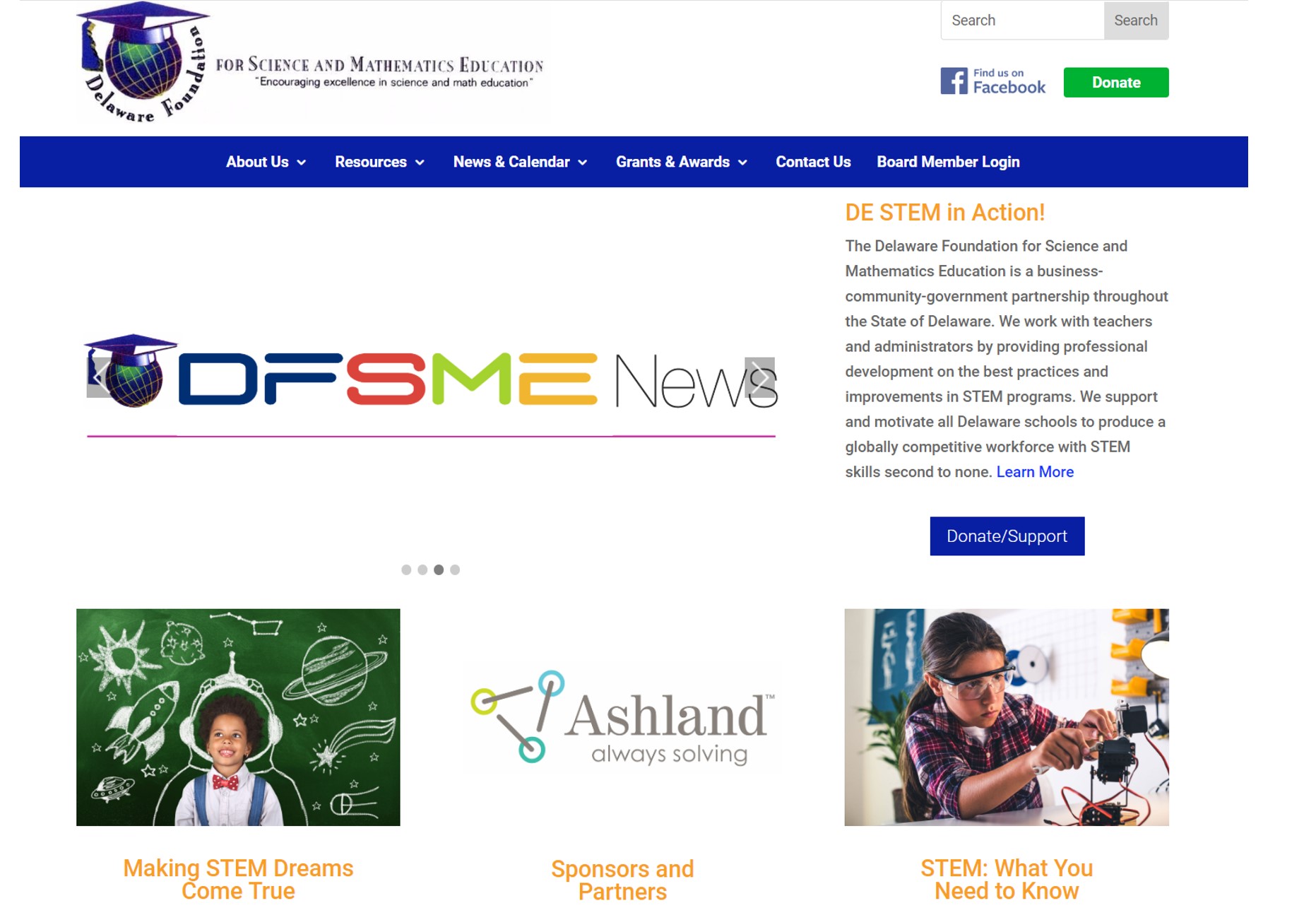 Continuing our relationship with the Delaware Foundation for Science and Math Education (DFSME), Ashland provides mentoring opportunities and STEM career role descriptions to help teachers and their students:
| | | | |
| --- | --- | --- | --- |
| | | | |
| | | | |
| | | | |
| | | | |
Learn more abou open roles at Ashland

STEM in Delaware
The Delaware STEM Educator Awards recognizes a teacher or team of teachers at the elementary, middle and high school levels that demonstrate STEM innovation and excellence through teaching, academic collaboration, and student engagement. First place winners will receive a one-time unrestricted cash award as a thank you for their commitment to STEM in Delaware and the success of our students.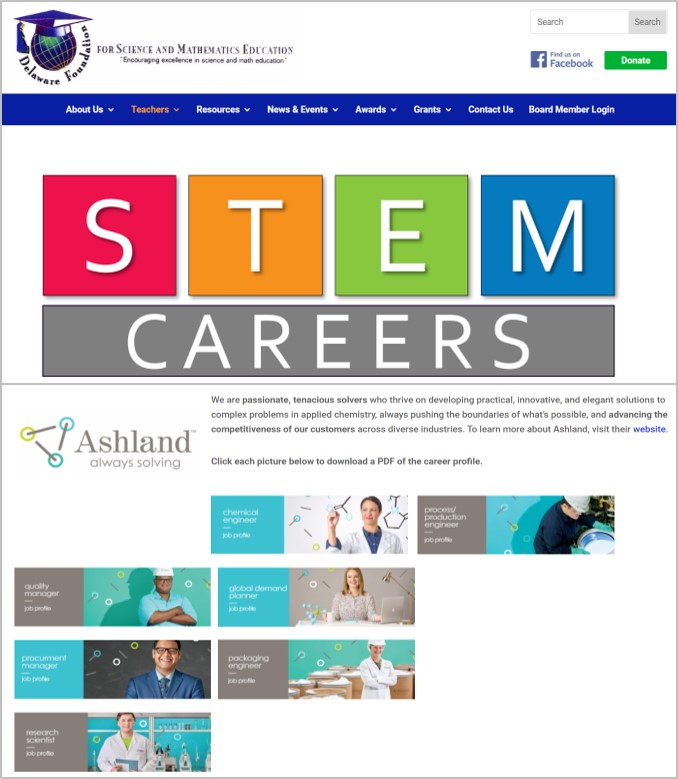 International Women's Day 2022