captivates™ encapsulates
creating engaging ways to care for your hands
In these times of COVID, consumers are washing hands and using hand sanitizers more often.
During the pandemic, the top prevention recommendation by major health organizations around the world is to wash hands frequently and thoroughly.
In line with these recommendations, consumers are washing their hands and using hand sanitizers more often.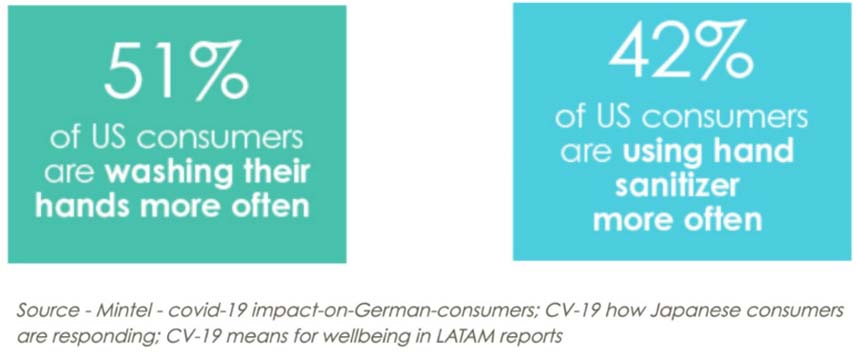 Ashland's encapsulation technologies can be used to introduce a novel function to hand wash soaps and hand sanitizer formulations.
Regular use of hand sanitizers and increased hand washing can lead to damaged and dry skin. Captivates™ HC encapsulates, which have a core-shell morphology, add moisturizing agents into hydroalcoholic systems whilst keeping the clarity of the formulation. Ashland's moment of joy hand sanitizer and moment of wellness hand sanitizer demonstrates this capability; alcohol-based hand sanitizers with suspended shea butter capsules. The capsules are designed to break on application releasing the shea butter, which softens and moisturizes your skin – an alluring way to care for your hands.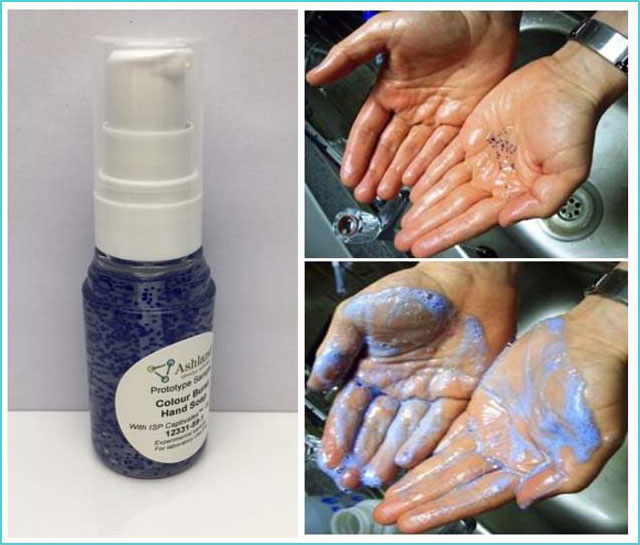 Encouraging children to practice good hand washing habits can be tricky, they are usually in a rush to do a quick job, spending only a few seconds to complete the task.
Ashland's Captivates ™ GL technology can be used to make hand washing more fun and interactive by creating a novel color burst effect whilst in use. Captivates ™ GL encapsulates, which have a matrix morphology, can encapsulate a high loading of pigment which is released in use. Ashland's color burst hand wash formulation showcases this technology in a clear soap formulation (Picture 2). When lathering the soap in your hands the encapsulated pigment is released, changing the color of the foam over time, the more the hands are lathered the more colored the foam becomes. As well as being a fun way to encourage children to wash their hands, the color change aspect can be used as a timer signal, making sure the appropriate amount of time is spent on handwashing – an engaging way to care for your hands.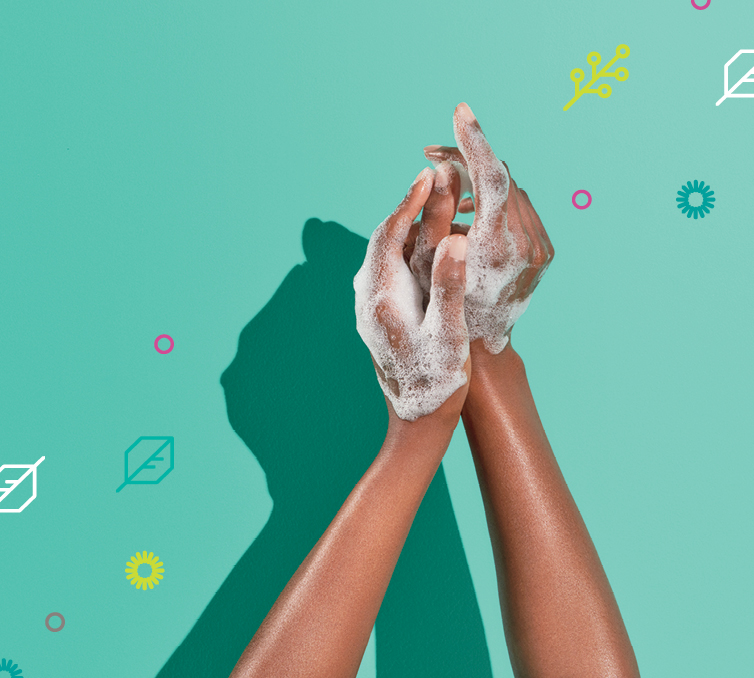 related products
related industry