Hopewell, Virgina plant
Ashland's Hopewell 2023 ESG community outreach initiative
Ashland partnered with a local non-profit, Friends of the Lower Appomattox River (FOLAR), on a mission to conserve, protect and promote the enrichment of the Lower Appomattox Blueway-Greenway. With FOLAR's knowledge of invasive species found locally, Ashland volunteers were able remove, treat, or manage overgrowth throughout Hopewell's local park and boardwalk. During the stewardship event, ASI volunteers met locals voluntarily assisting with the efforts to clean the park. Volunteers were taught how to distinguish between invasive species and native toxic plants. Finally, we pleasantly ran into Wayne and Mary Walton who are Ashland Retiree's. We're thankful to serve our community in helping conserve the natural beauty for all to enjoy.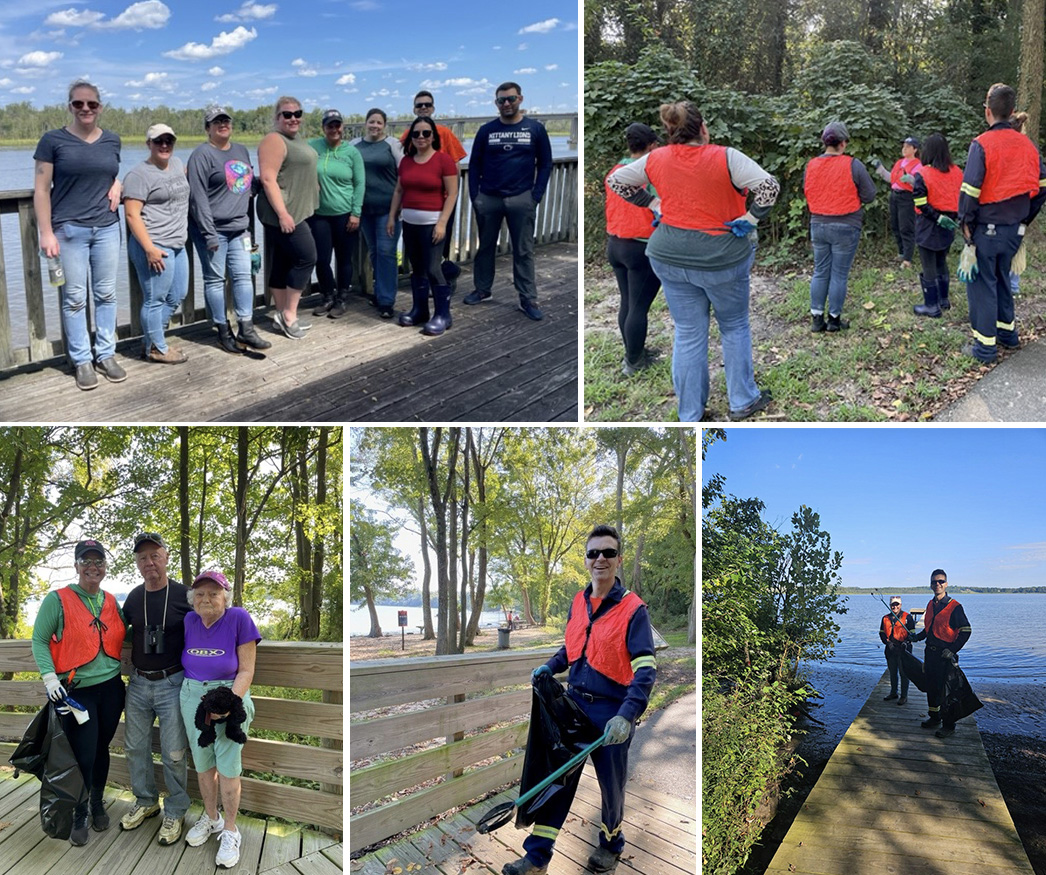 The Hopewell facility is actively engaged to support STEM in the community through a variety of initiatives. These include partnering with the local grade school and high school within the community and employing local college students for summer internships and co-ops. These opportunities not only provide real life experiences to students studying engineering, chemistry, or other science discipline, but also opens the opportunities for these individuals to become full time Ashland employees once they graduate.
Rachel Parker began her co-op with Ashland in June of 2021. When she graduated in spring of 2022, she was hired as a process engineer at the site.