Black History Month 2023
Ashland celebrates Black History month, honoring Black contributors to science
During Black History month 2023, we hope that you will join Ashland in discovering amazing black scientists, researchers, and inventors. Along with the familiar name of George Washington Carver, comes Patricia Bath, Christine Darden, and Louis R. Purnell, Jr. to name a few. These scientists have discovered new medical treatments, revealed bioluminescence, and gone from fighter pilots to speech therapist to Smithsonian curator. The contributions of these individuals, far too often, go unrecognized, are forgotten, or misattributed.
The Black History Month 2023 theme, "Black Resistance," explores how "African Americans have resisted historic and ongoing oppression, in all forms, especially the racial terrorism of lynching, racial pogroms and police killings," since the nation's earliest days.
In honor of Black History Month, Ashland is highlighting Black contributors to science and healthcare that have shaped generations of scientists and the work we do today.
Ashland's Black contributors to science and healthcare

Dr. Patricia Bath was an American ophthalmologist and laser scientist. Bath became the first female ophthalmologist to be appointed to the faculty of the University of California, Los Angeles (UCLA) School of Medicine Jules Stein Eye Institute, in 1974; the first woman to chair an ophthalmology residency program in the United States, in 1983; and the first female African American physician to receive a patent for a medical invention, in 1986.
Bath was inspired at a young age to pursue a career in medicine after learning of Dr. Albert Schweitzer's service to the people of what is now Gabon, Africa, in the early 1900s, according to the U.S. National Library of Medicine.
While completing her medical training in New York City in 1969, Bath noticed that there were far more blind or visually impaired patients at the eye clinic in Harlem compared with the eye clinic at Columbia University. So, she conducted a study and found that the prevalence of blindness in Harlem was a result of the lack of access to eye care. To solve the problem, Bath proposed a new discipline, community ophthalmology, which trains volunteers to offer primary eye care to underserved populations. The concept is now employed worldwide and has saved the sight of thousands who would have otherwise gone undiagnosed and untreated.
As a female and Black faculty member at UCLA, Bath experienced numerous instances of sexism and racism. In 1977, she co-founded the American Institute for the Prevention of Blindness, an organization whose mission is to protect, preserve and restore sight.
Bath's research on cataracts led to her invention of a new method and device to remove cataracts, called the laserphaco probe. She earned a patent for the technology in 1986. Today, the device is used worldwide.



Dr. Alexa Canady became the first African American woman neurosurgeon in the United States in 1981, according to Changing the Face of Medicine, an exhibition curated by the U.S. National Library of Medicine.
Canady decided to pursue neurosurgery while studying at the College of Medicine at the University of Michigan, where she graduated from in 1975. She became the first African American and first woman to be enrolled as a surgical intern at Yale-New Haven Hospital, as well as the first African American and first woman to graduate from the neurosurgical residency program at the University of Minnesota.
"I had no idea that I would be making history," she said in an interview with the U.S. Department of Health & Human Services (HHS). Drawn to caring for children, Canady took a fellowship in pediatric neurosurgery at Children's Hospital of Philadelphia and earned her certification from the American Board of Neurological Surgery in 1984 — as the first African American woman to do so.
"The children taught me so much — about living in the moment with tremendous courage and grace despite serious and often terminal illnesses," Canady told the HHS. Canady was appointed chief of neurosurgery at the Children's Hospital of Michigan in 1987, during which time she specialized in treating congenital spinal abnormalities, hydrocephalus, trauma and brain tumors. In addition to her clinical work, Canady raised money for disadvantaged patients in the Detroit area through fundraisers and sponsorships from charity organizations, and she also organized food and monetary donations through her hospital division, according to AANS Neurosurgeon.
Canady retired to Florida in 2001 but still practiced part-time at Pensacola's Sacred Heart Hospital until her official retirement in 2012.



No, George Washington Carver did not invent peanut butter (the Incas beat him to that by about 2,000 years). But during his long tenure at Booker T. Washington's Tuskegee Institute, Carver did invent more than 100 recipes and 300 products derived from America's favorite nut. (Of these, he patented only three, remarking "it is simply service that measures success.")
Carver's legume legacy often overshadows his other amazing achievements. Born into slavery sometime in 1864, George spent his early life on the Missouri plantation of Moses and Susan Carver. By age 13, George had lost his biological father, was kidnapped, sold by raiders in Kentucky, permanently separated from his mother and sister, and finally transported back to Missouri to become Moses and Susan's foster son. The Carvers taught George to read, and in their kitchen garden he became versed in herbal medicine, pesticides, fertilizers and enough agricultural know-how to earn the nickname "the plant doctor."
In 1888, Carver enrolled as the first Black student at Simpson College in Indianola, Iowa. In 1894, he became the first Black student to earn a Bachelor of Science degree at Iowa State Agricultural School (now Iowa State University). Carver remained there as faculty for two years, where he described several new species of soybean-attacking fungi (two of which were subsequently named after him).
In 1896, Booker T. Washington invited Carver to become a professor at the Tuskegee Institute, where Carver taught for the rest of his life. Here, he honed his implementation of crop rotation, urging poor farmers to plant peanuts and other legumes to restore nitrogen to the soil depleted by cotton crops. Beyond improved cotton yields, the method gave farmers more peanuts than they knew what to do with. In a series of agricultural bulletins, Carver provided them with hundreds of recipes for peanut products, including peanut flour, paste, paper, soap, shaving cream and even laxatives.
From 1923 to 1933, Carver served as Speaker for the United States Commission on Interracial Cooperation. In 1935, he was named head of the Division of Plant Mycology and Disease Survey for the U.S. Department of Agriculture. By 1938, largely due to Carver's influence, peanuts had grown to be a $200-million-per-year crop in the United States, Live Science previously reported. He died at age 79 on January 5, 1943 — a day now designated George Washington Carver Recognition Day by Congressional decree.



Emmett Chappelle was an American biochemist who made groundbreaking discoveries in the understanding and application of bioluminescence, or the ability of living organisms to produce light.
Chappelle was born in Phoenix, and after graduation from high school, he was drafted into the army during World War II. When he returned to the United States, he earned an associate's degree in electrical engineering from Phoenix College, and then enrolled at the University of California Berkeley, where he graduated with a degree in biology in 1950, according to Woods Hole Oceanographic Institution. Chappelle went on to earn a master's degree at the University of Washington and started a Ph.D. at Stanford University.
Chappelle left Stanford when he was offered a position at the Research Institute for Advanced Studies in Maryland, where he studied ways to ensure breathable air for astronauts. In 1963, Chappelle began work at Hazleton Laboratories in Virginia, which held contracts with NASA. There, he studied ways to detect extraterrestrial life on planets like Mars. It was here that Chappelle invented a revolutionary scientific test known as the ATP fluorescent assay, which detects living cells by making them glow.
Chappelle's test employs the same two chemicals used by fireflies to produce light, luciferin and luciferase. When these chemicals are combined with the compound adenosine triphosphate (ATP), which is found in all living cells, they produce light. His test would go on to have widespread applications in agriculture and medicine. Chappelle was awarded NASA's Exceptional Scientific Achievement Medal in 1994. He died in 2019 at the age of 93.



Christine Darden, born in 1942 in North Carolina, was a skilled mathematician, data analyst and aeronautical engineer. After working at NASA for over 40 years, she became one of the world's experts on sonic boom prediction, sonic boom minimization and supersonic wing design, according to NASA. She earned a Bachelor's degree in mathematics and a teaching certificate, before working as a teacher in Portsmouth, Virginia and at a Virginia State College.
In 1967, Darden, whose life was also chronicled in the book "Hidden Figures," became a "human computer" for NASA's Langley Research Center (Darden was not depicted in the "Hidden Figures" movie.) After 8 years, she approached her supervisor and asked why men with the same level of education as she had were hired as engineers while she wasn't, according to NASA. Shortly after, she was transferred to the engineering section, where her first assignment was to write a computer program for sonic boom, according to NASA.
She spent the next 25 years working on sonic boom minimization. In 1983, she earned a doctorate degree in mechanical engineering at George Washington University and in 1989 she became the technical leader of NASA's Sonic Boom Group of the Vehicle Integration Branch of the High Speed Research Program. In 1999, she became the director of the Program Management Office of the Aerospace Performing Center. Throughout her career, she also served as a technical consultant on government and private projects and authored more than 50 papers in high-lift wing design.
Now, she encourages people, including her children, her grandchildren and her great grandchildren to always be curious. "I was able to stand on the shoulders of those women who came before me, and women who came after me were able to stand on mine," Darden said, according to NASA.



Louis R. Purnell, Jr., a fighter pilot and speech therapist, became the first Black curator to work at the Smithsonian Institution in Washington, D.C.
While studying for his undergraduate degree at Lincoln University in Pennsylvania, Purnell earned a private pilot license. Purnell then became a Tuskegee Airmen, according to the Smithsonian. In 1943, Purnell joined the all-Black 99th Fighter Squadron, climbed to the rank of captain and completed two tours of duty in North Africa and southern Italy during World War II, according to the Los Angeles Times. After the war, Purnell graduated from Howard University and became a speech therapist, according to the Chicago Tribune. In 1961, he dove into the world of science at the Smithsonian, working in the Museum of Natural History's paleobiology and oceanography divisions. He worked with specimens and took part in collection trips. Even without a background in biology, he published a catalogue of invertebrate fossil specimen, according to the Smithsonian. He studied geology at The George Washington University and became an ace at identifying nautiloids, a large group of cephalopods.
However, discrimination meant he was passed over for promotions, so Purnell transferred to the National Air and Space Museum. There too, he faced racism in the Aeronautics Department, so he took a position in the Astronautics Department. The timing was perfect; he started in 1968, just in time for the 1969 moon landing.
Purnell directed the removal of Apollo 4 and the placement of the Apollo 11 Command Module, and crafted other exhibits, including one on spacecraft and spacesuits. He died of cancer in 2001.
Read More >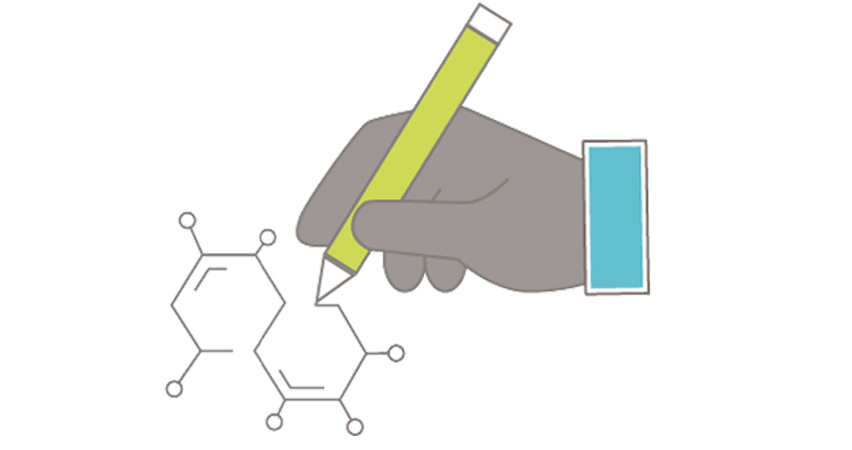 Please take this month to learn more about these contributors and to learn more about the significance of Black culture and history, we encourage you to explore the resources below.