COV1D-19
Ashland's response to support our employees and the communities in which we work and live
The COVID-19 pandemic has challenged the world in unprecedented ways, affecting millions of people and countless institutions around the world. Ashland's Incident Management Teams (IMT) have operated with the singular focus of keeping our employees, customers, and families safe while continuing to provide essential specialty materials during this crisis.
Since beginning our Zero Incident Culture journey over 20 years ago, Ashland has focused on preparedness and prevention – making us well equipped to rapidly implement our Global Incident Management Teams and existing pandemic response plans. The COVID-19 IMT was formed in early January 2020 to support our China and Asia-Pacific operations and was quickly scaled to five regional teams under the direction of the Global IMT and Executive Leadership Team.
Our safety, health, purchasing, IT, supply chain, and human resource teams worked with our facilities to rapidly implement workplace changes, obtain personal protective equipment, and provide sanitization supplies to our employees while developing a reserve of materials to ensure continued safe operations. As solvers, we turned our expertise into action utilizing our existing raw materials to manufacture hand sanitizer when it became unavailable and distributed thousands of gallons our facilities and made significant donations to first responders in the communities in which we operate to support the global response locally.
The effects of this historic event are shared by all of us, our Incident Management Teams will continue their tireless efforts to keep our employees safe and healthy with all of resources and tenacious solvers.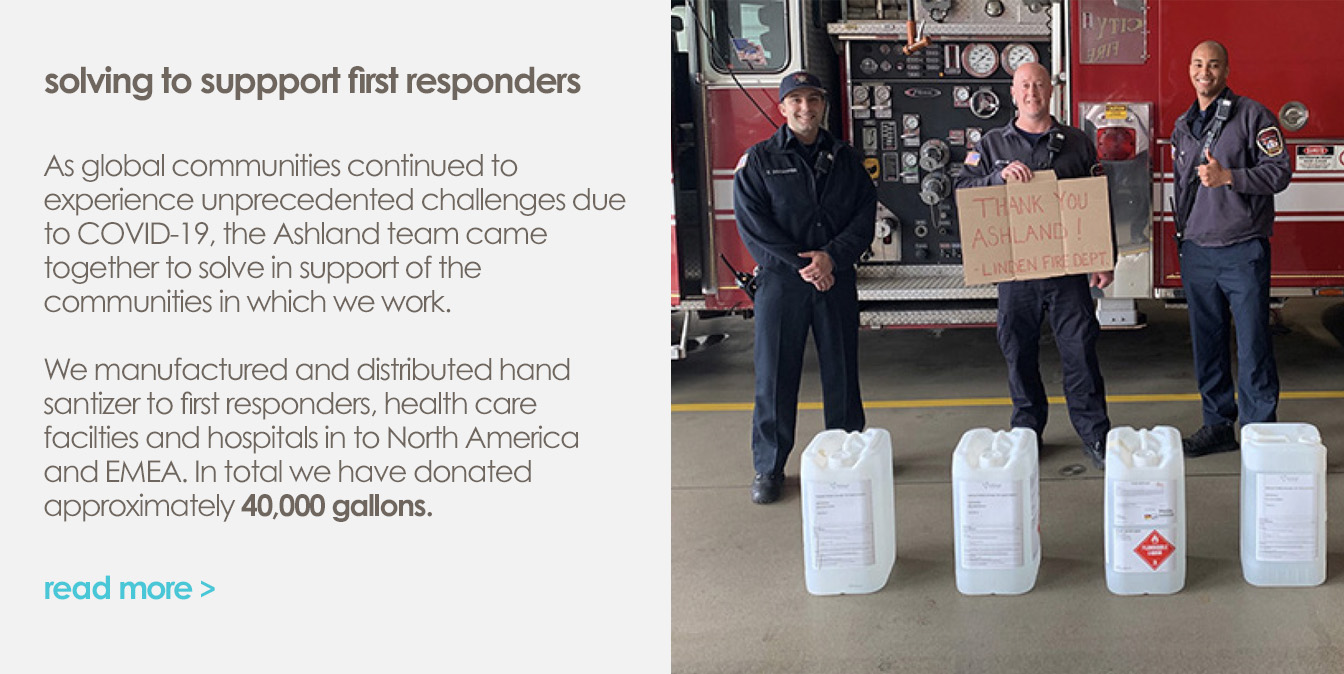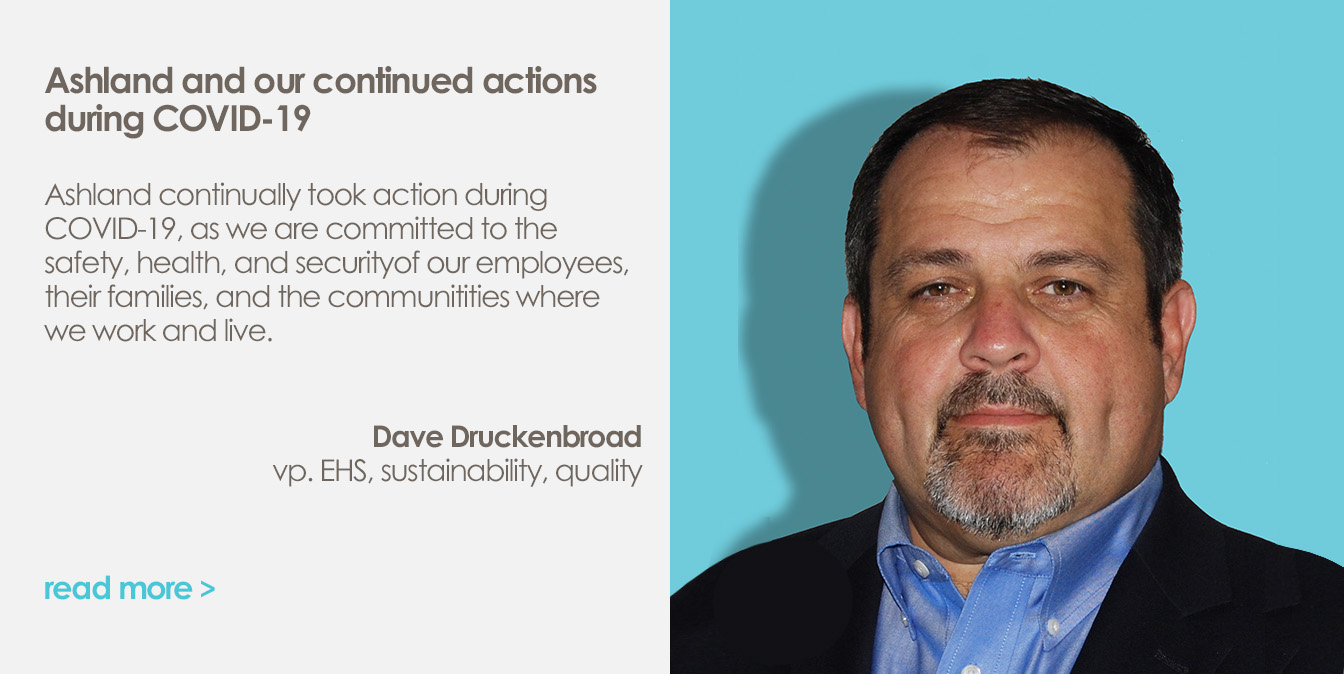 Ashland develop helpful tools for our employees during COVID-19.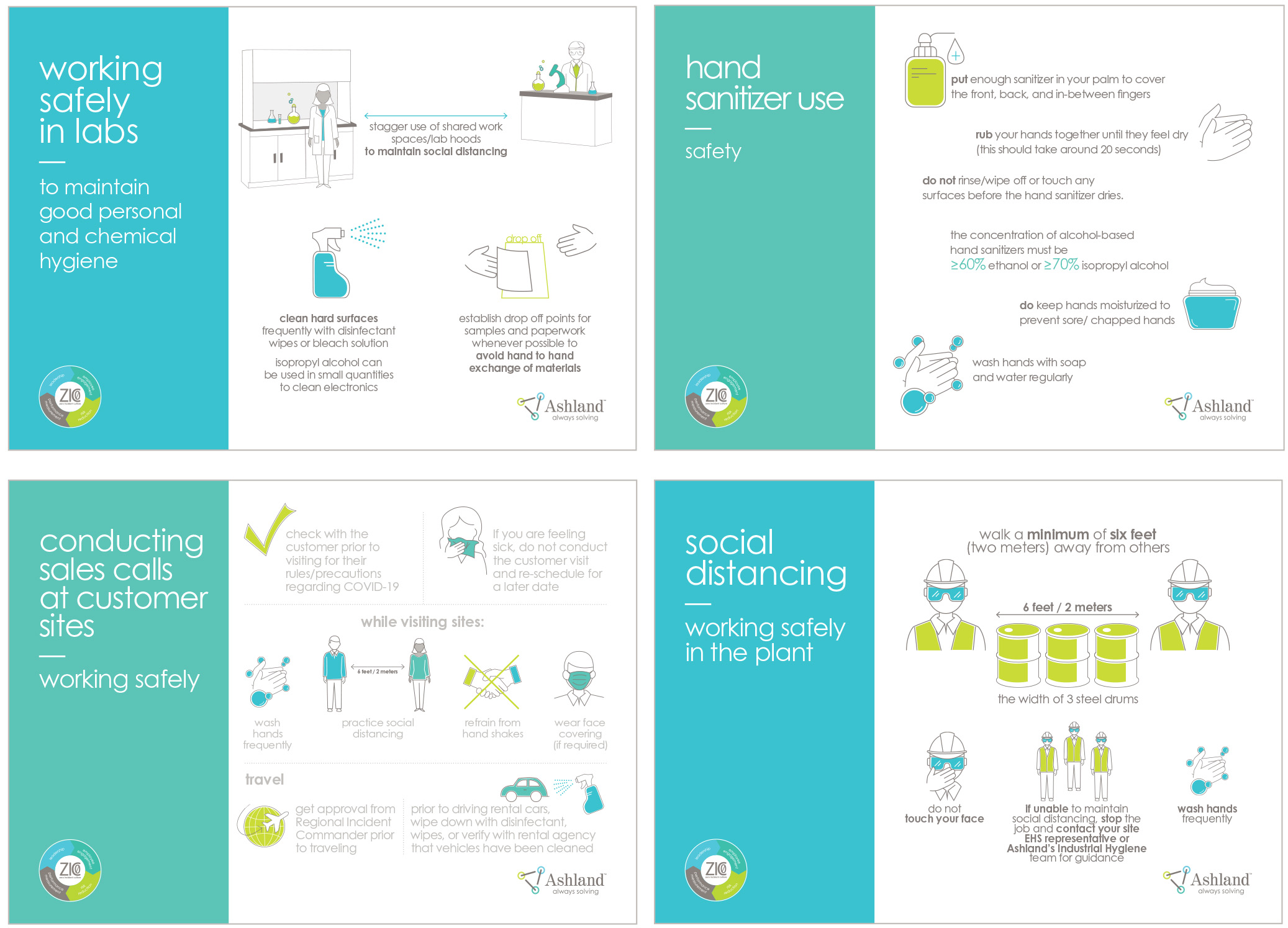 Read More >