solving to support first responders
Ashland solvers strive to make a better world through the application of specialty materials. We live the Ashland Way by respecting, protecting and advancing the people we work with, companies we serve, shareholders who invest in our future, communities we're a part of, and planet we share.
As global communities continue to experience unprecedented challenges due to COVID-19, the Ashland team recently came together to solve in support of the communities in which we work.
We used some of our capacity at our Calvert City, KY plant to manufacture and package 33,000 gallons of hand sanitizer. This was then shared with Ashland production facilities across the US, and donated to many hospitals, first responders, health care facilities and more in the communities in which our employees live and we operate.
Recently, Ashland expanded the manufacture and distribution of hand sanitizer to first responders beyond North America to also include EMEA. In total we have manufactured approximately 40,000 gallons.
Here are some of the stories from our neighborhood heroes that are the working tirelessly to have life-saving impact.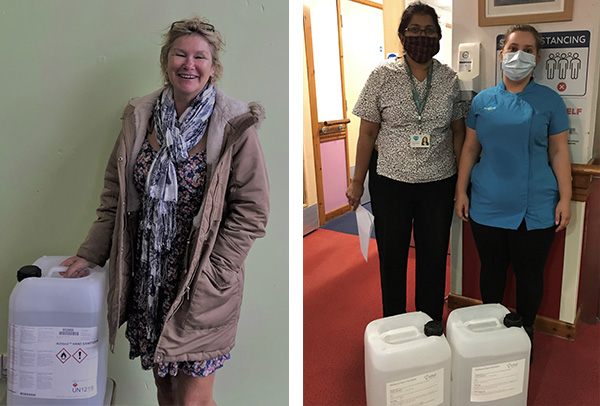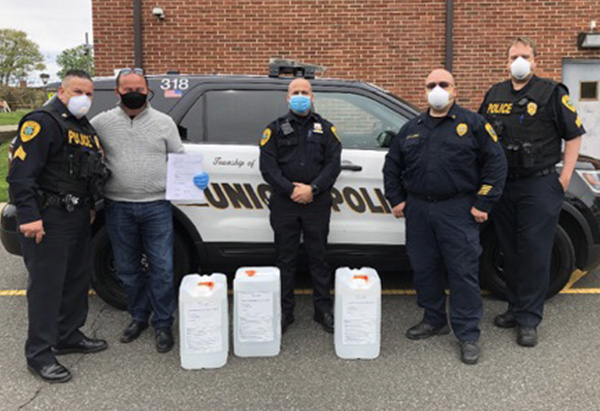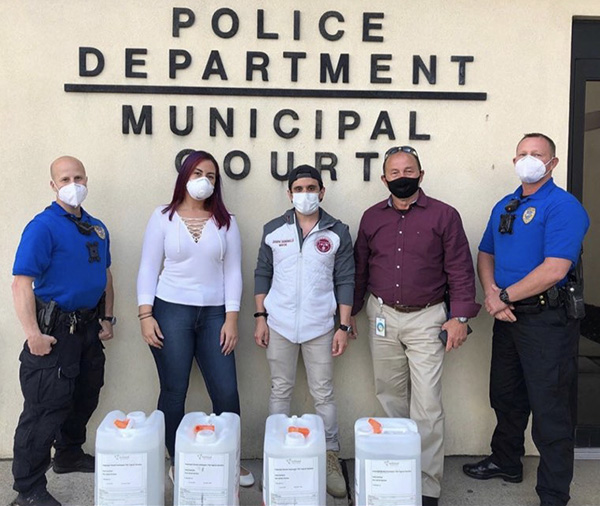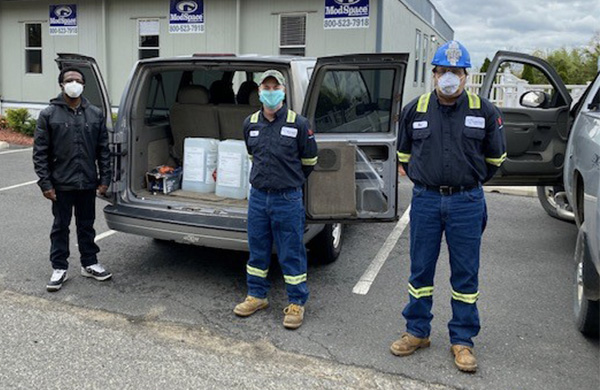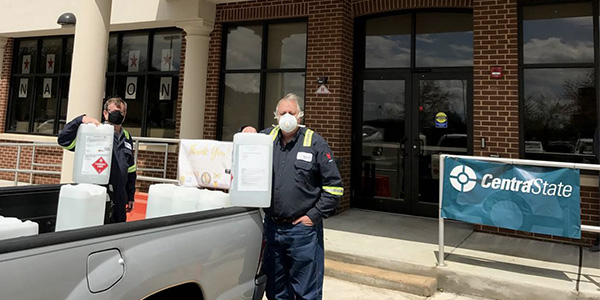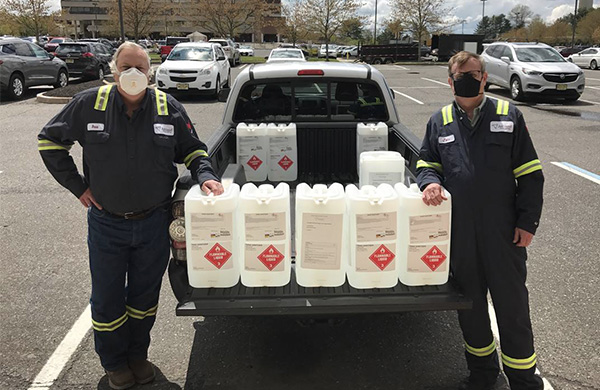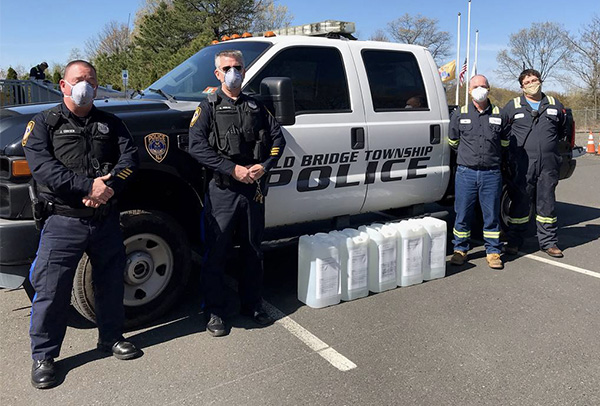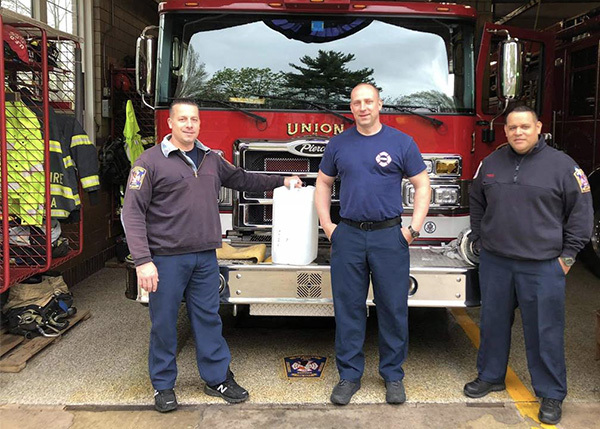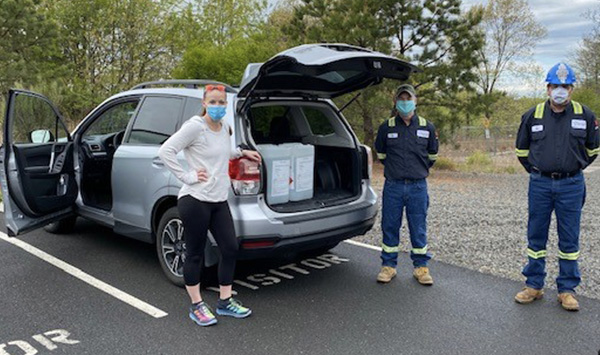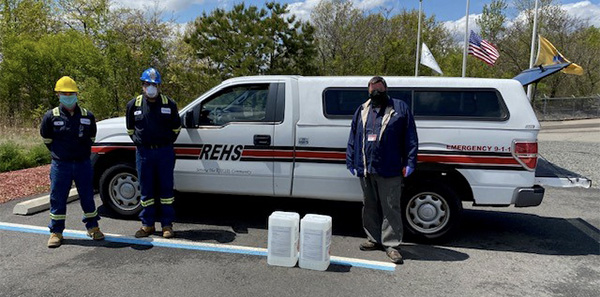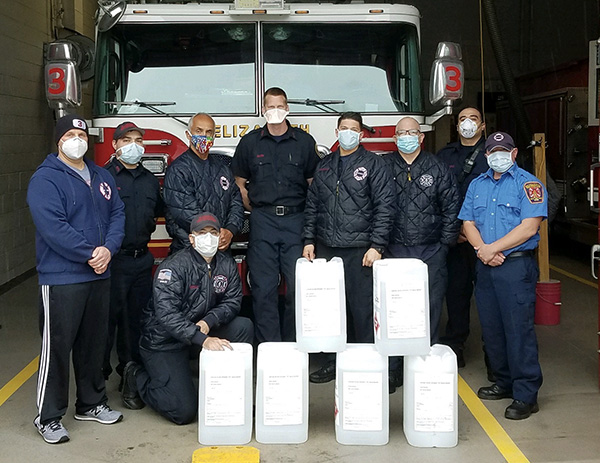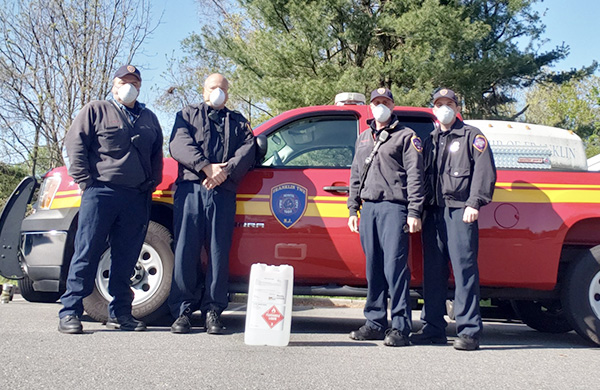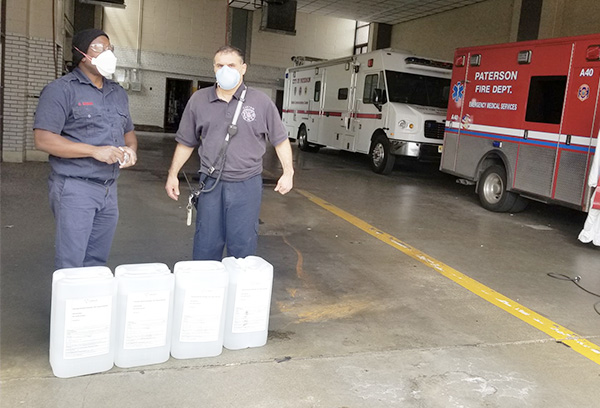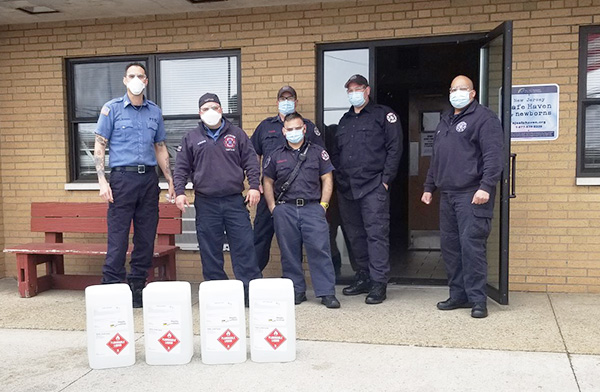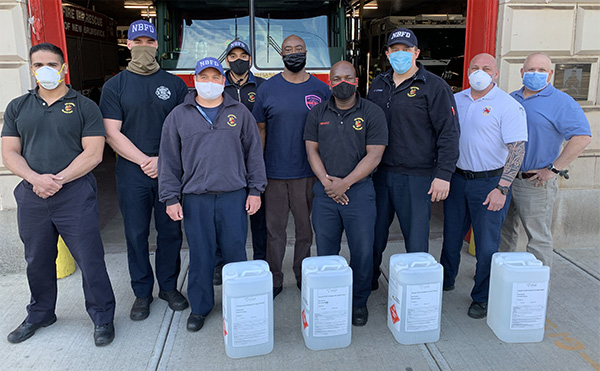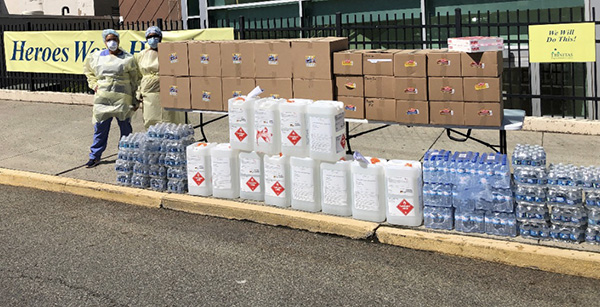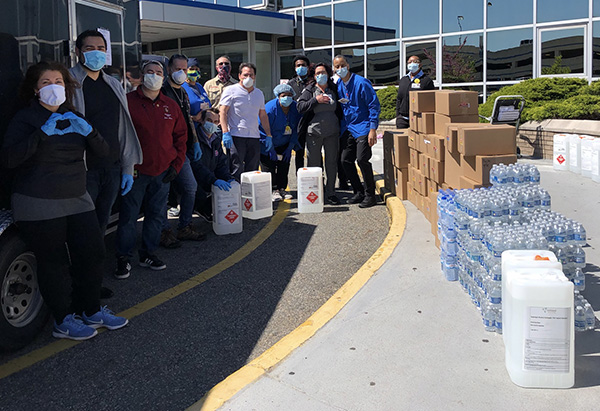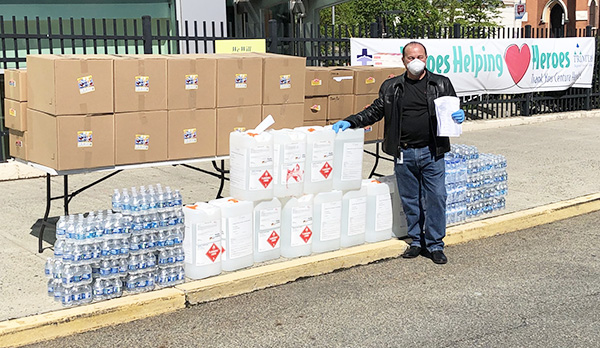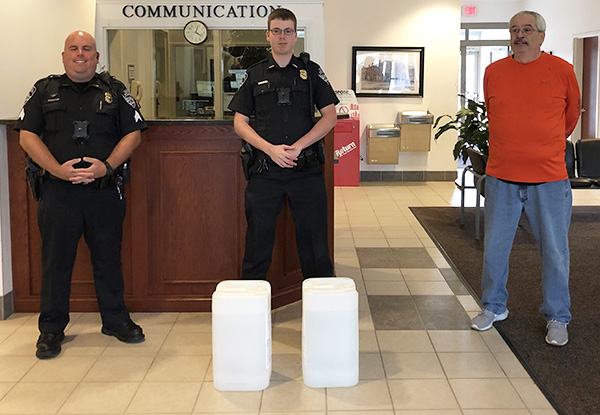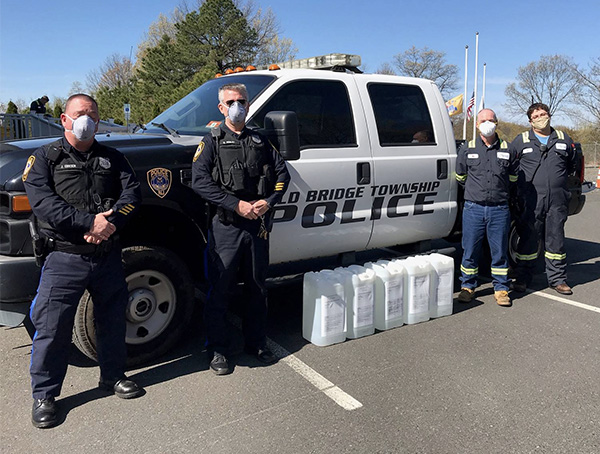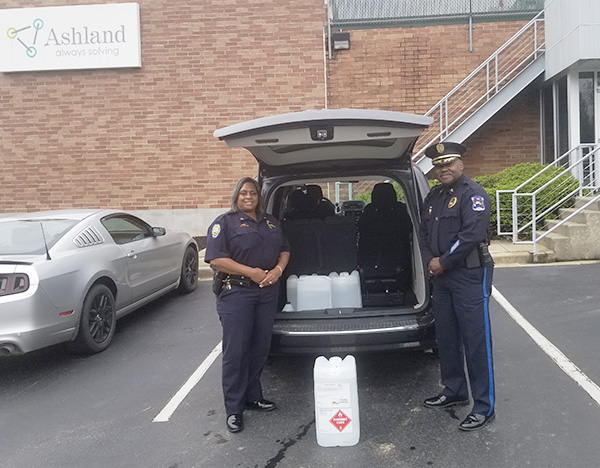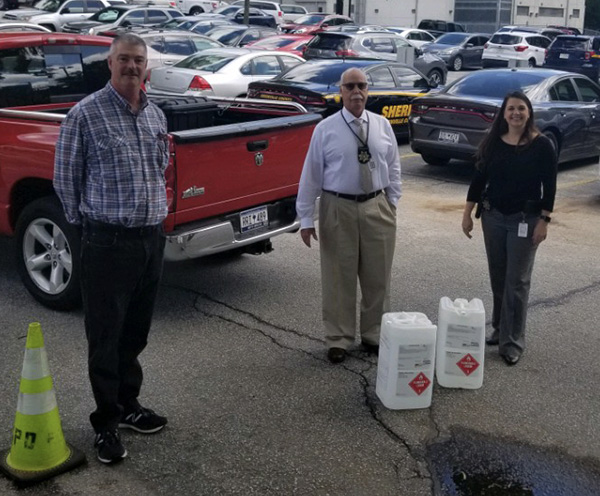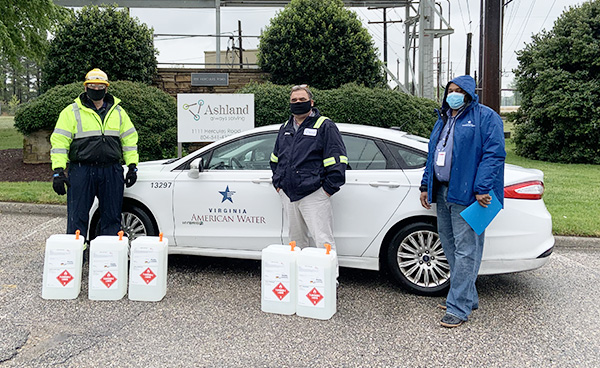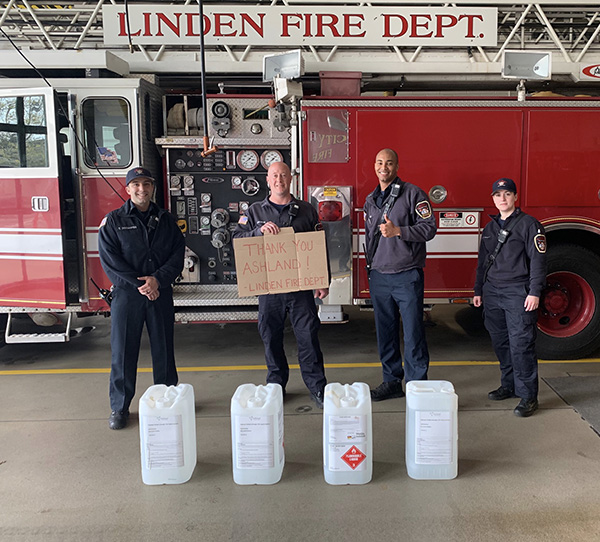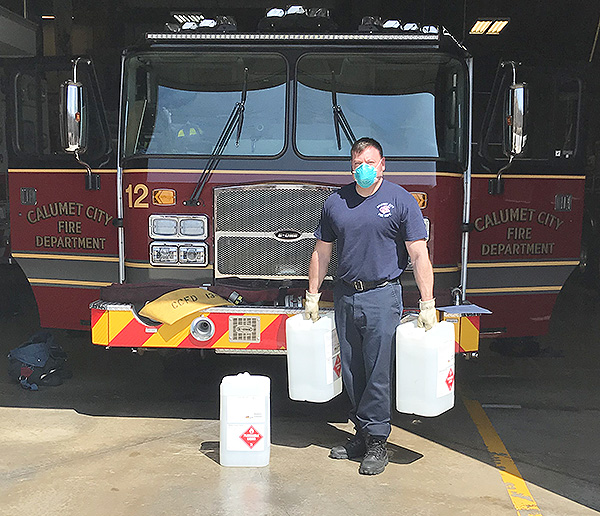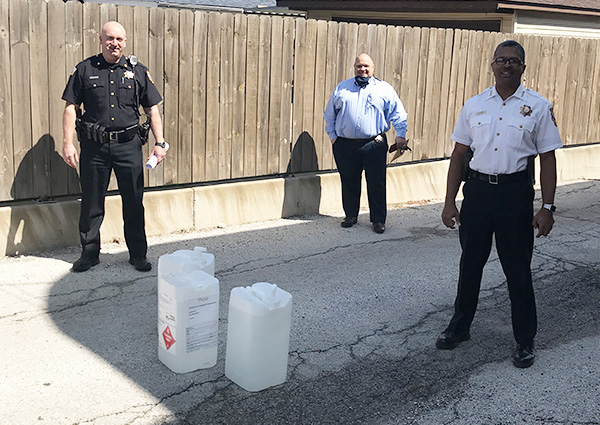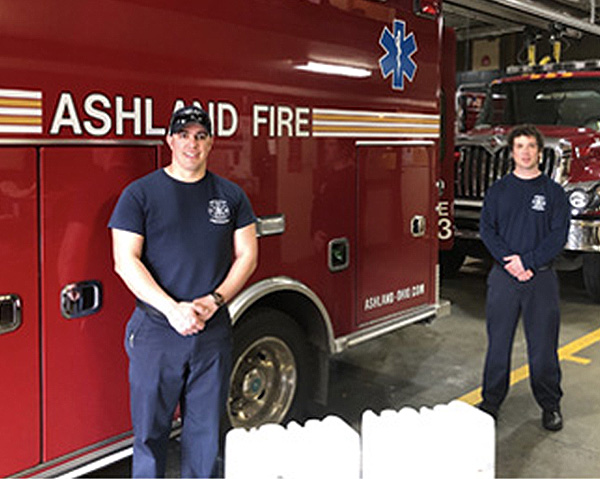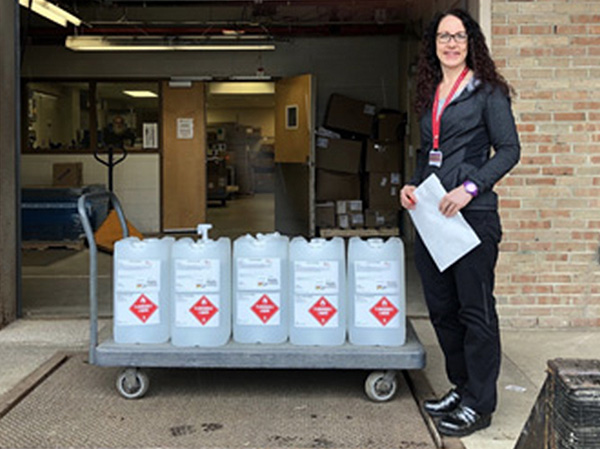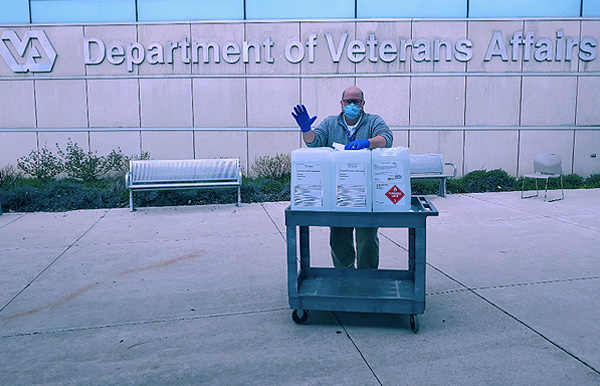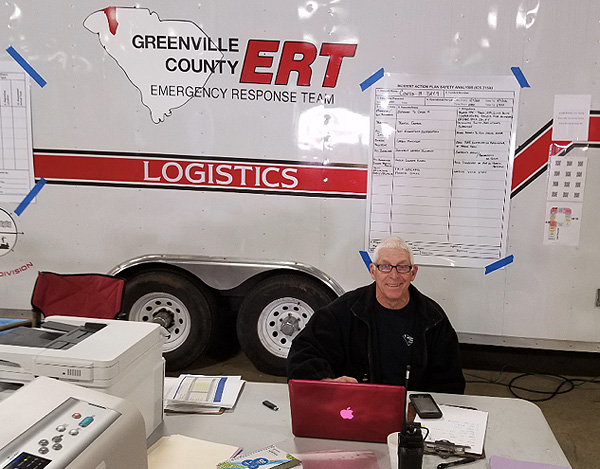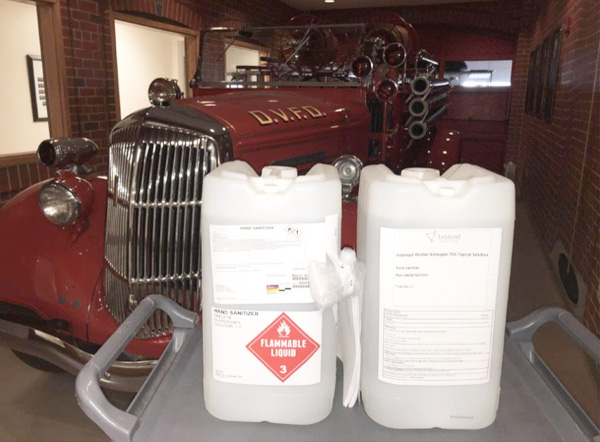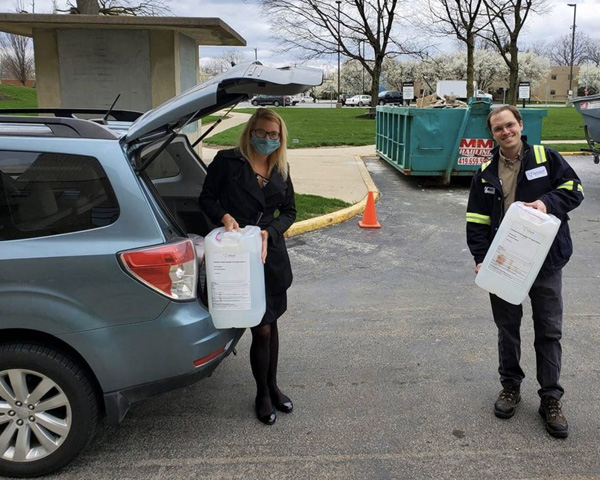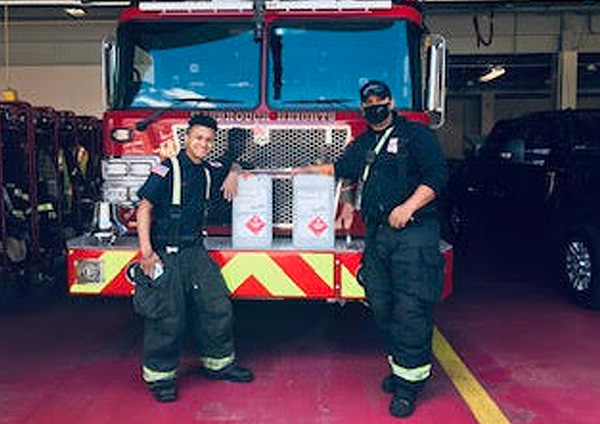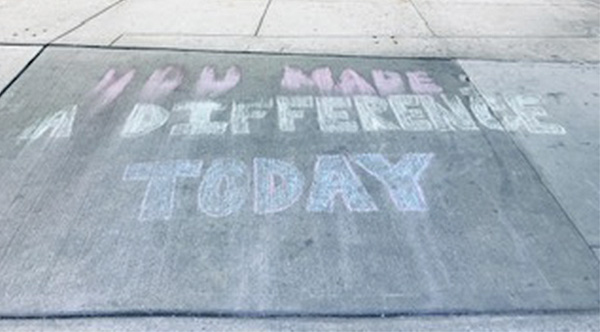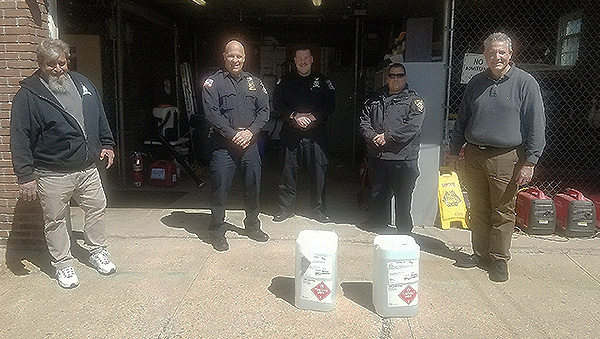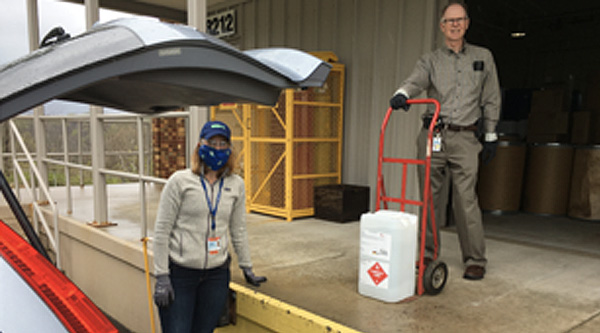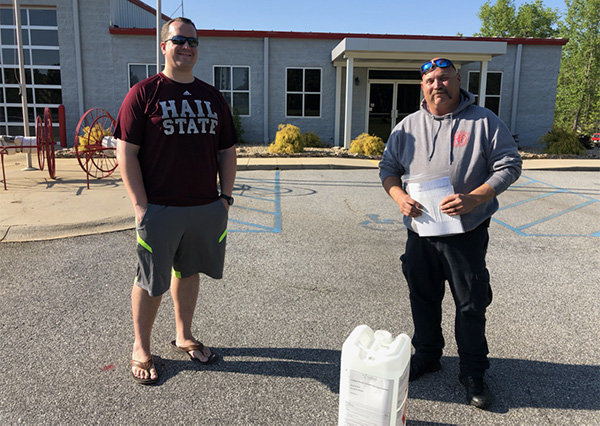 Read More >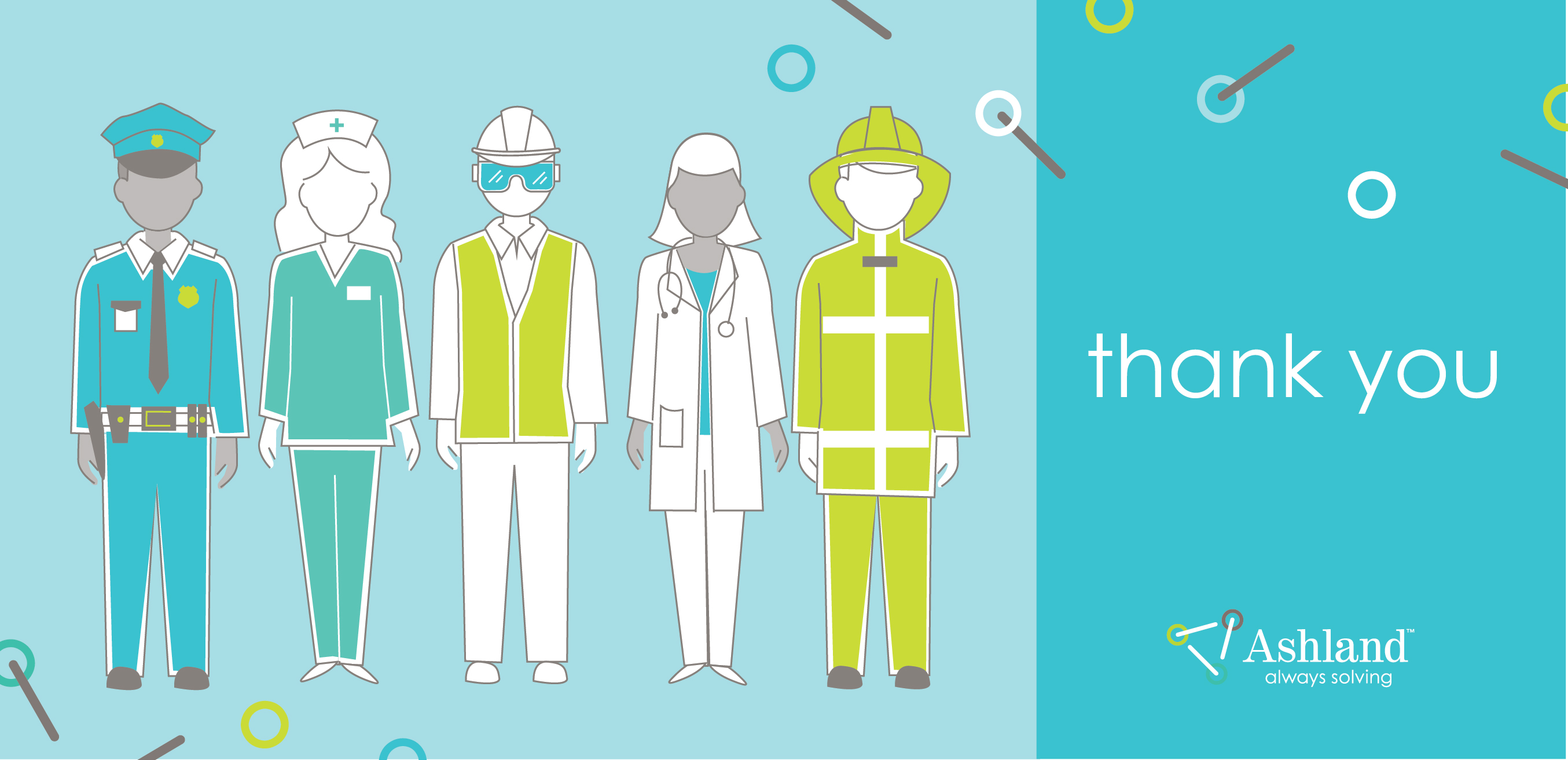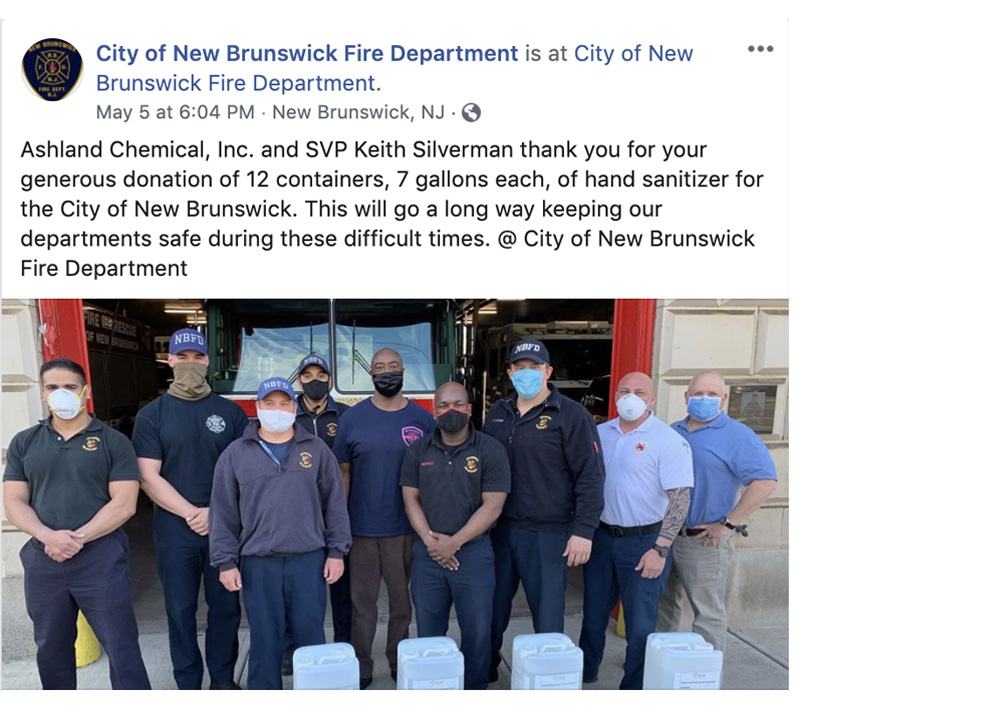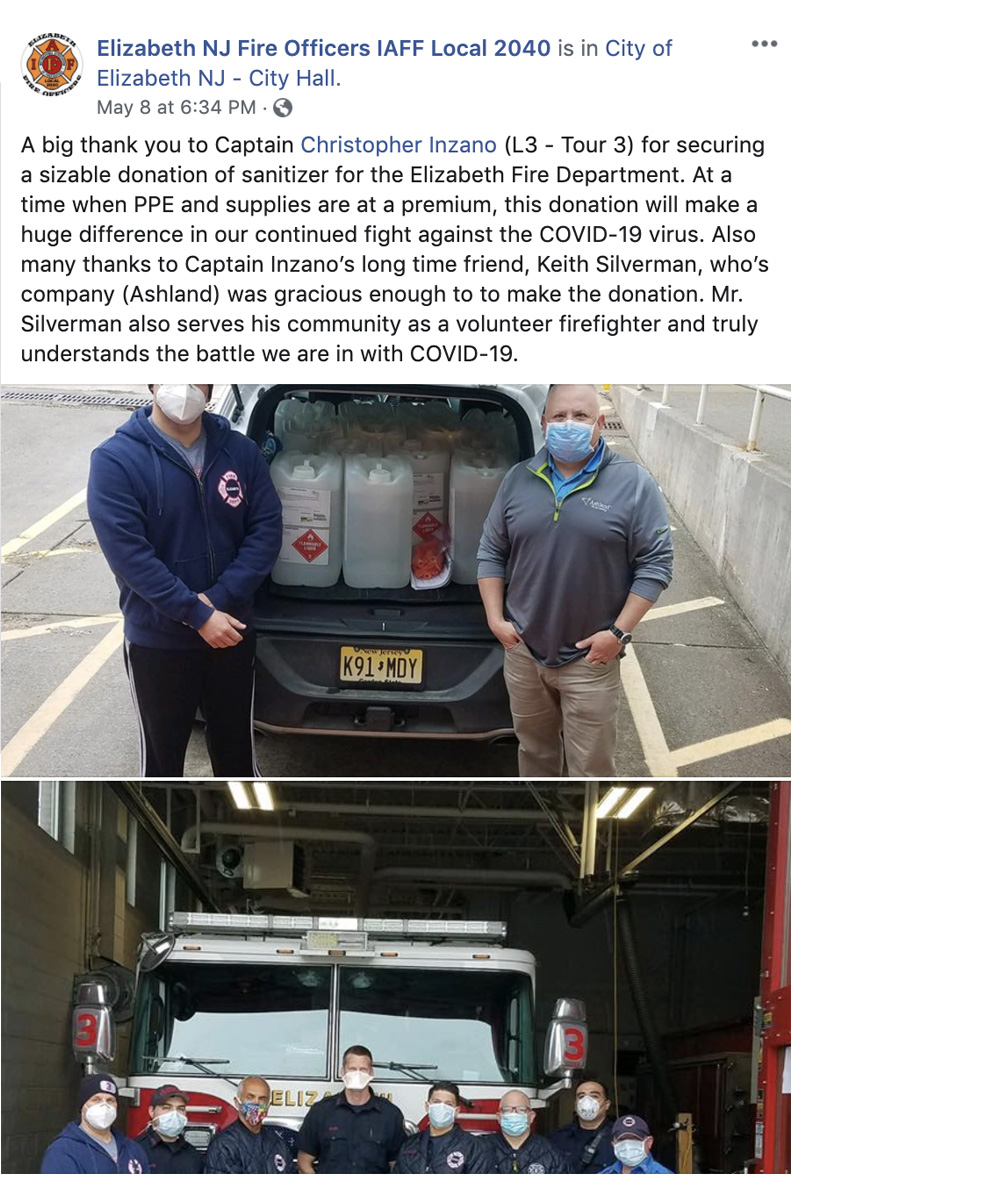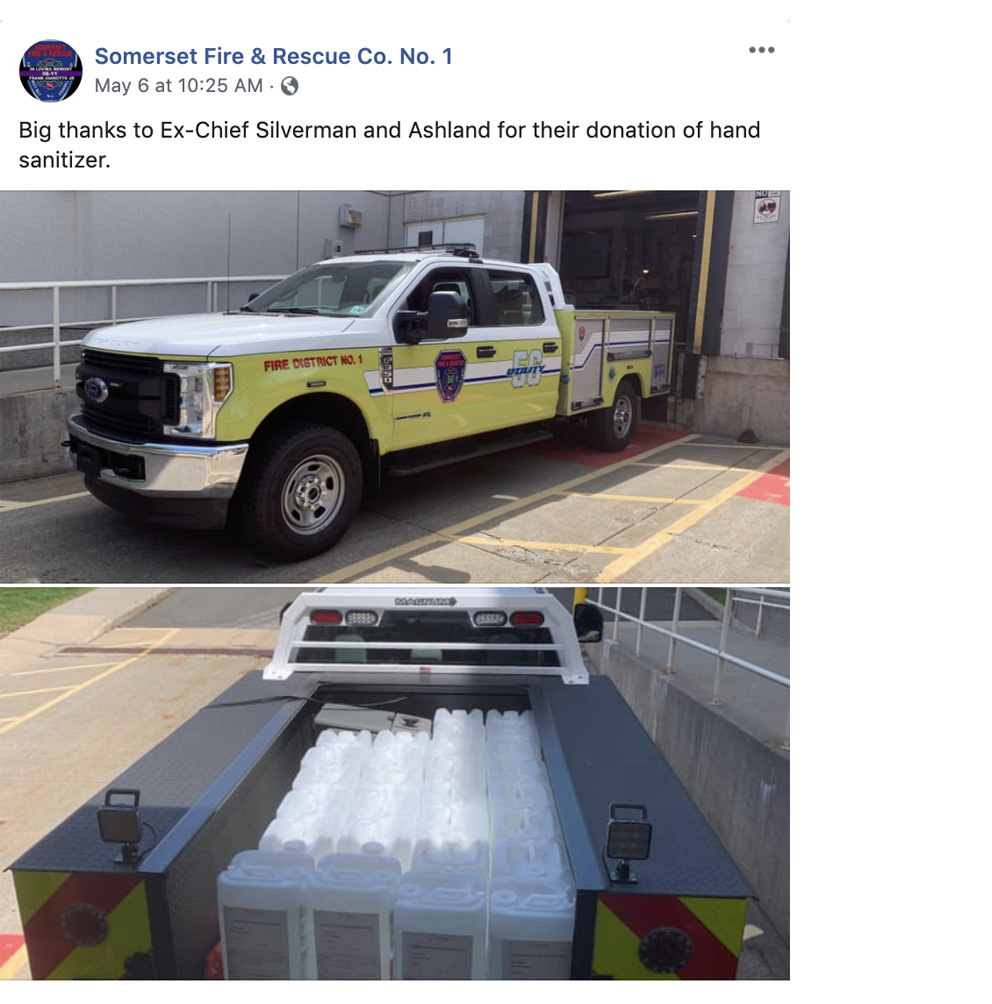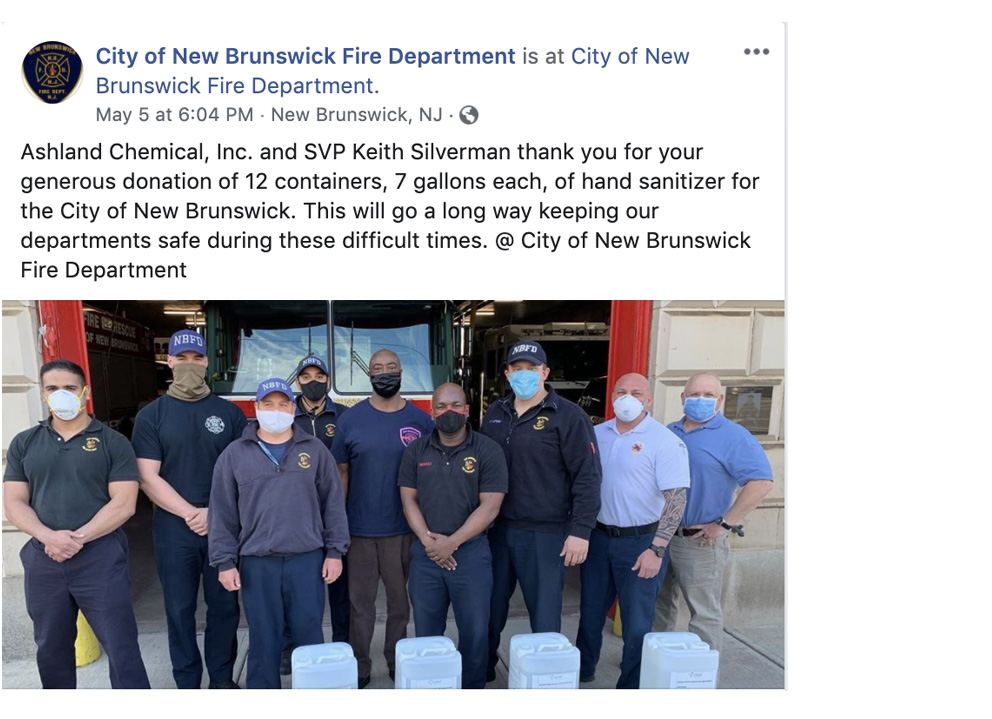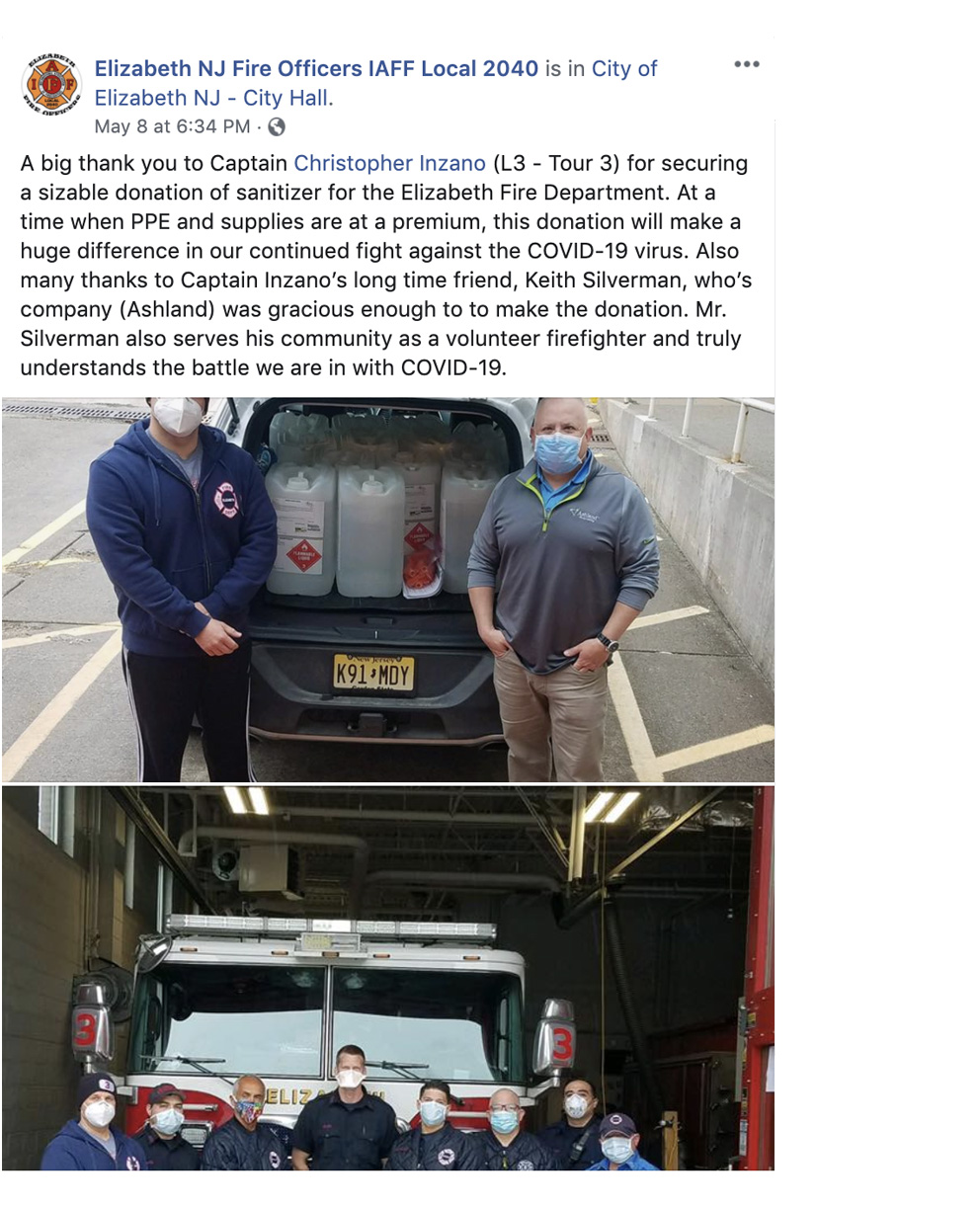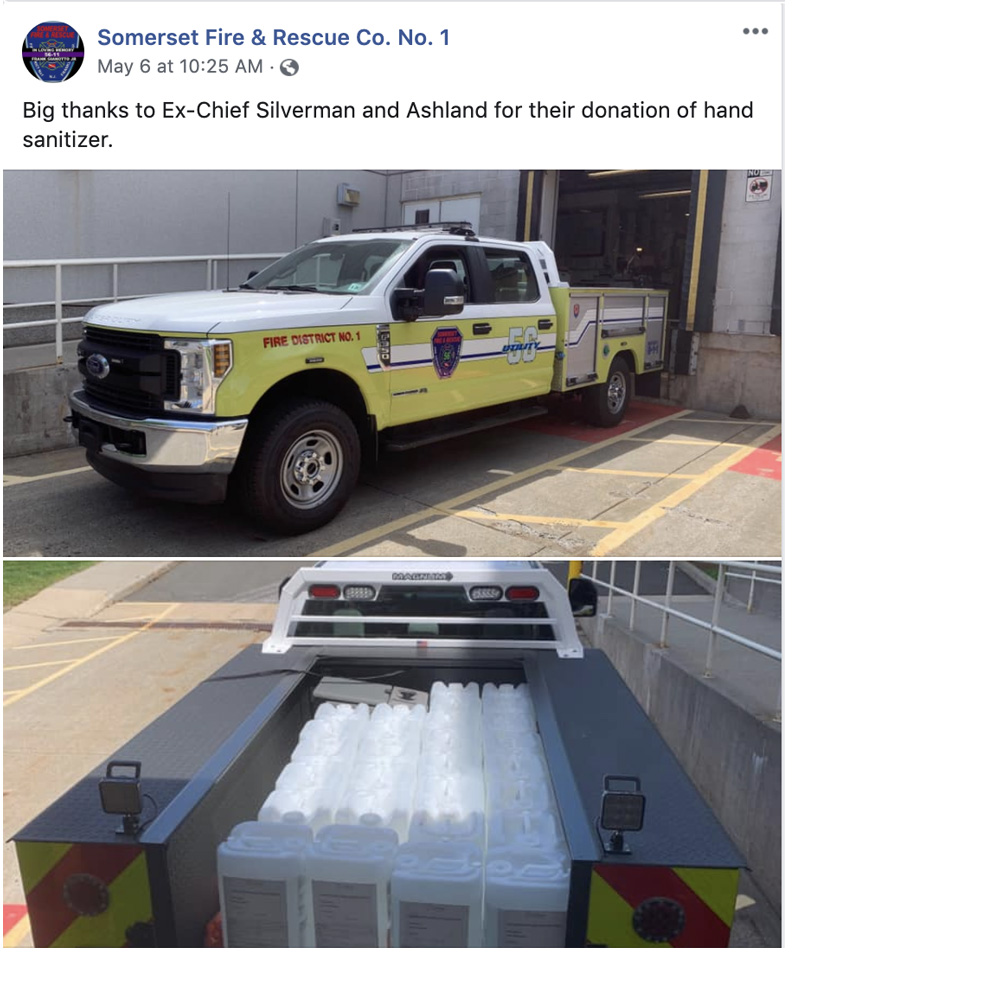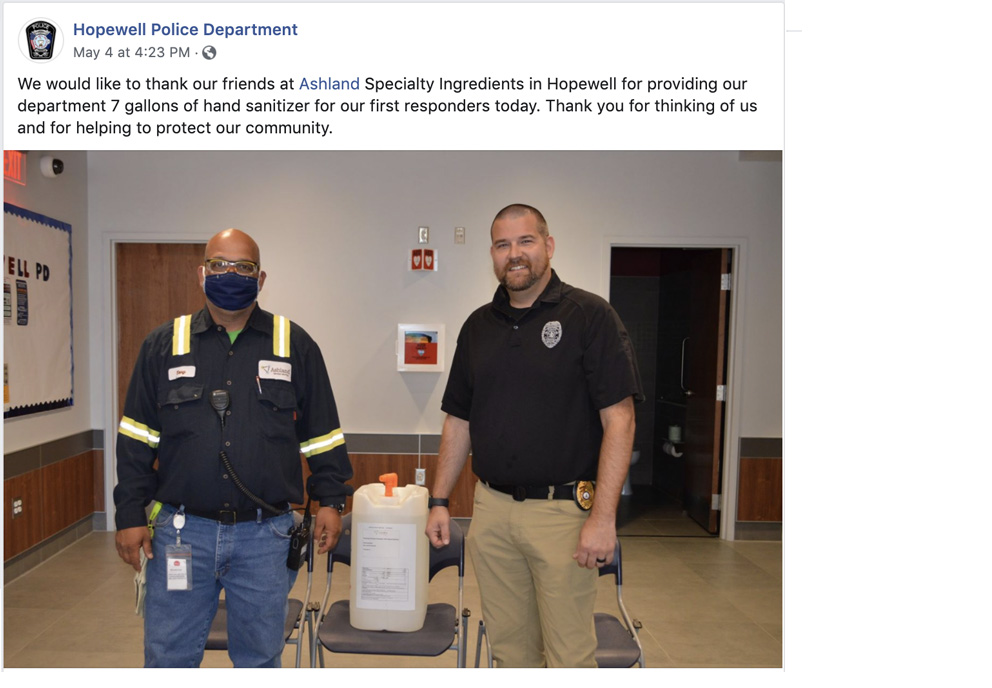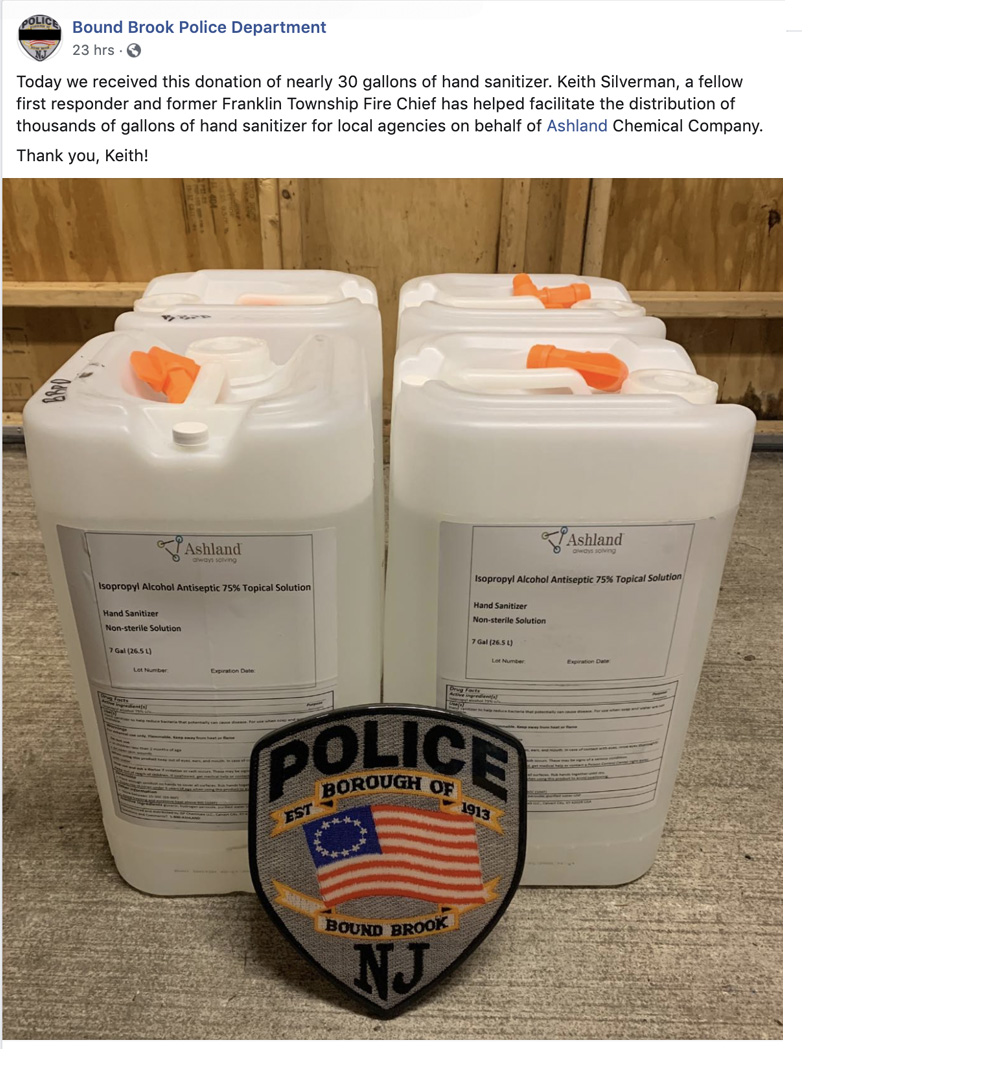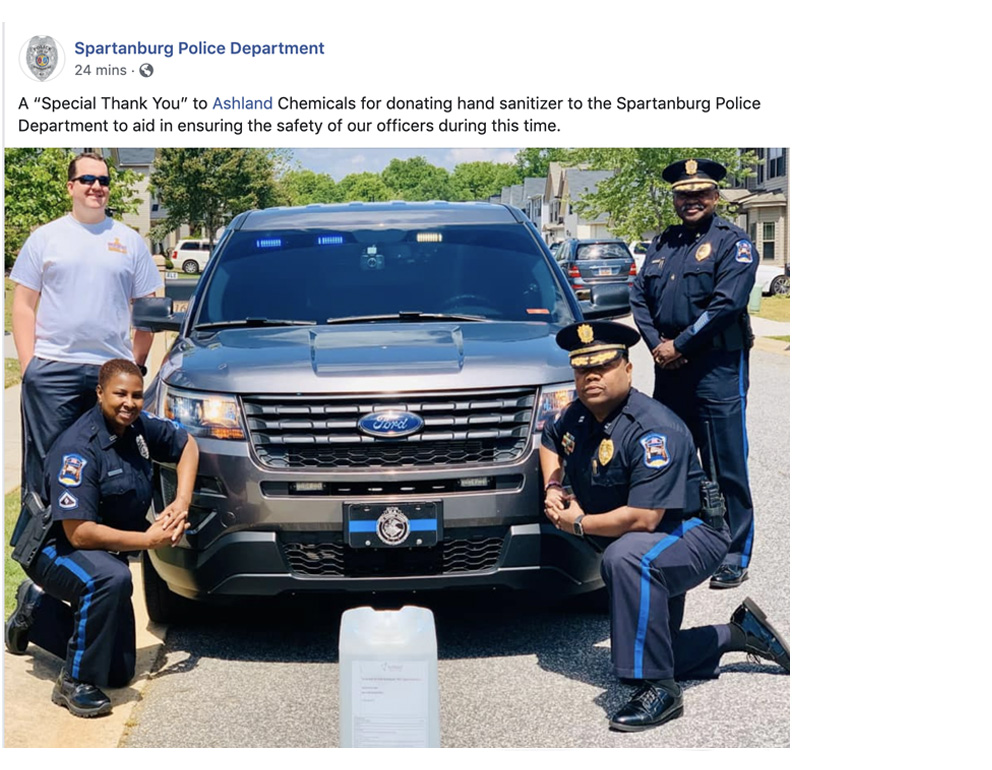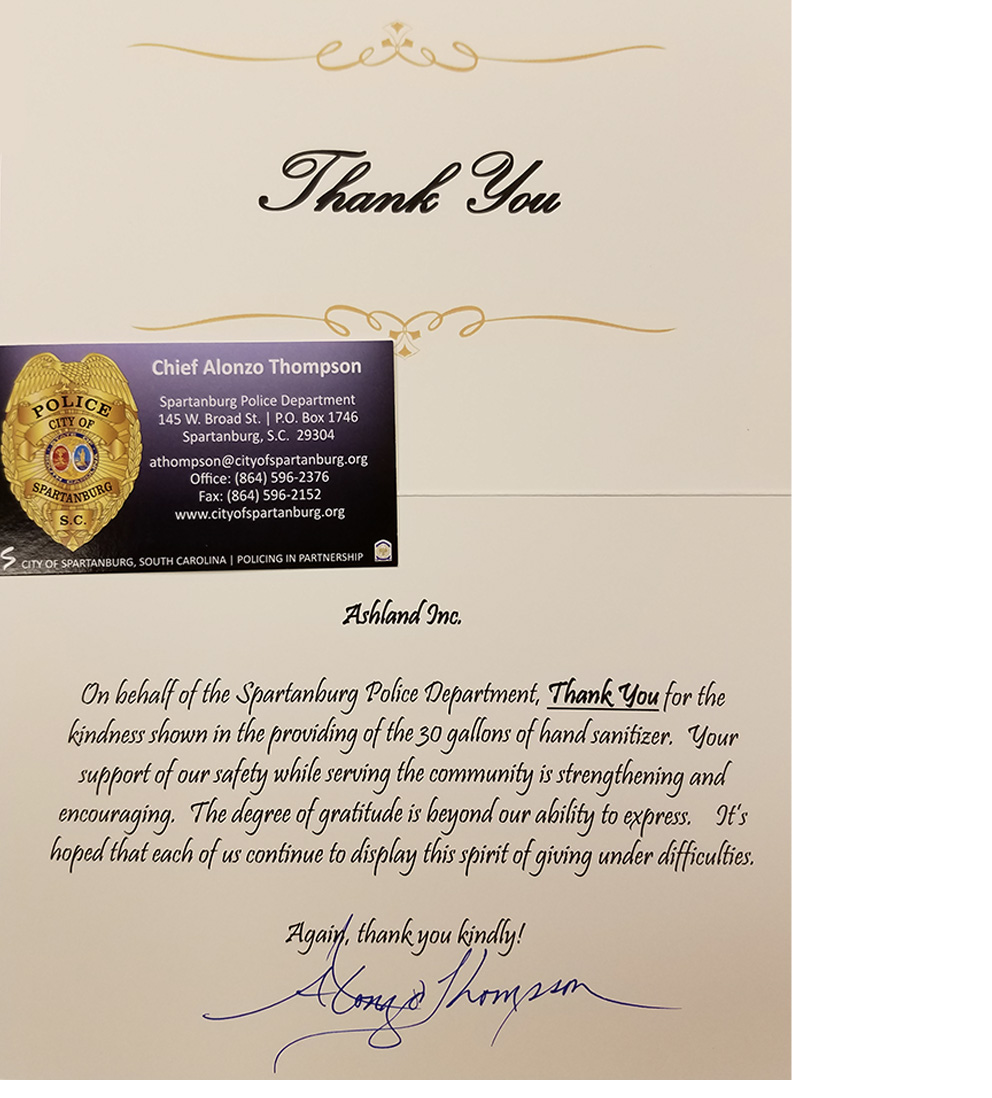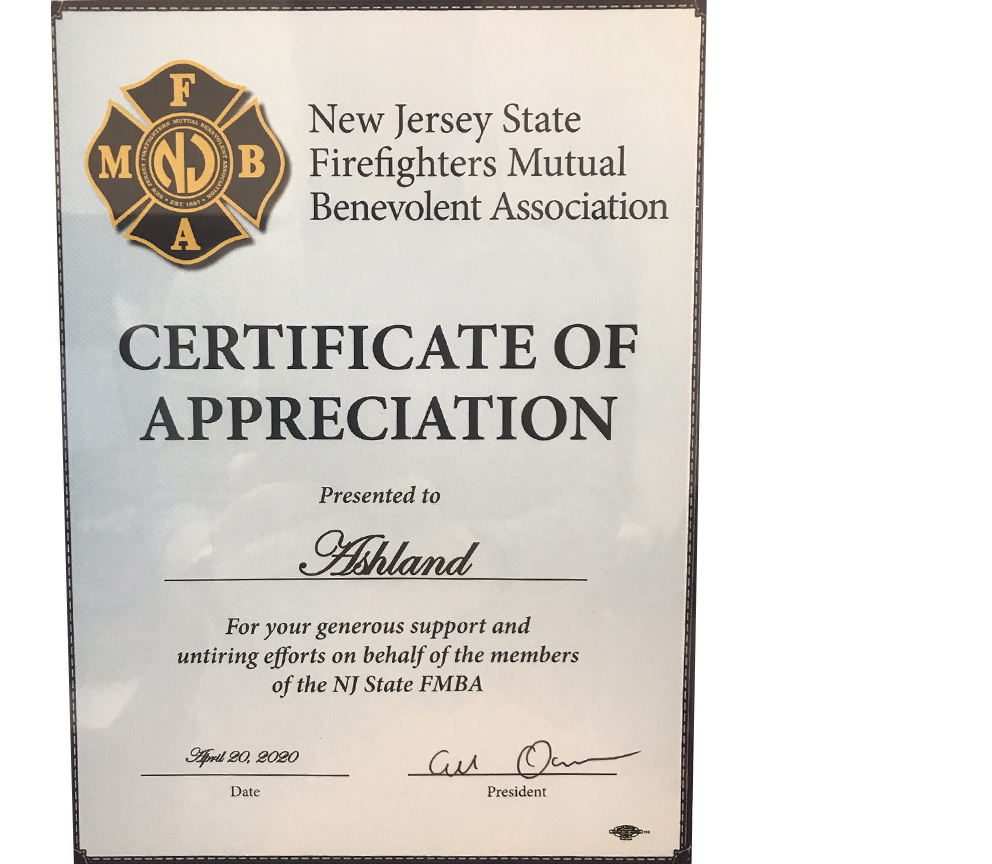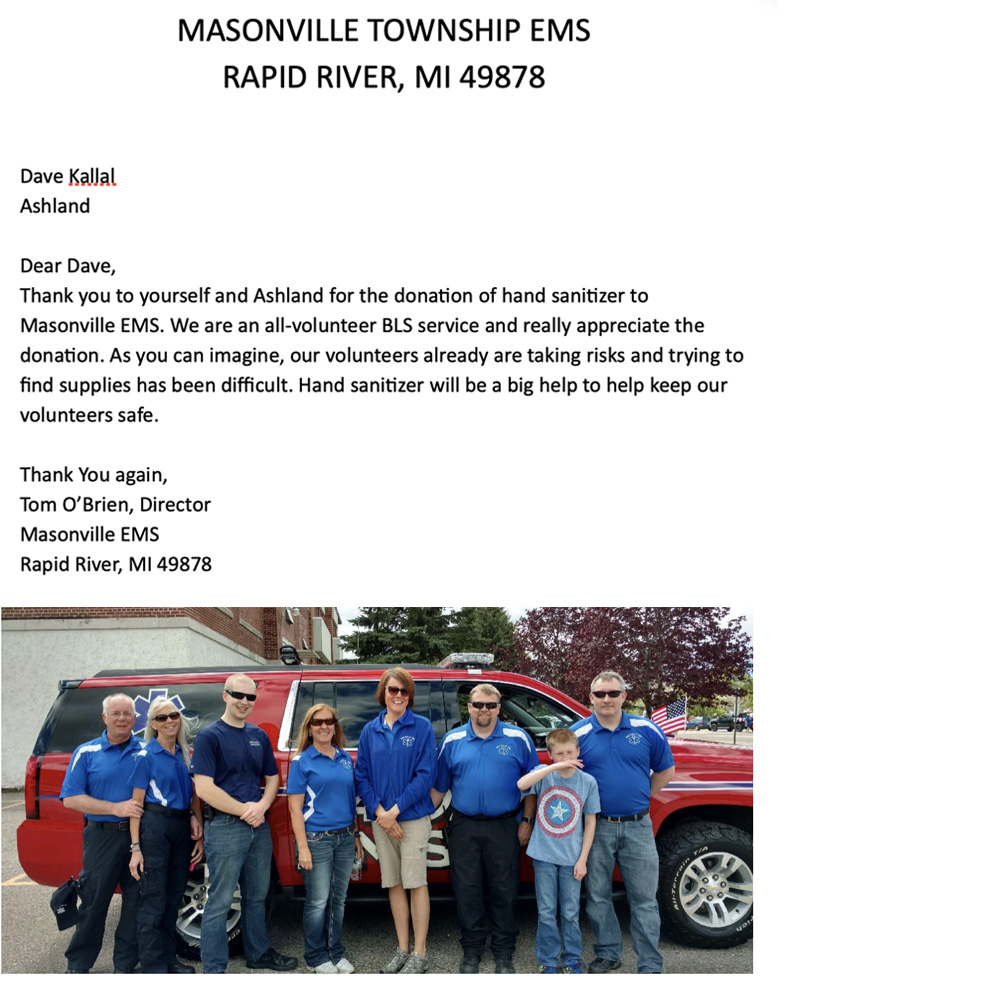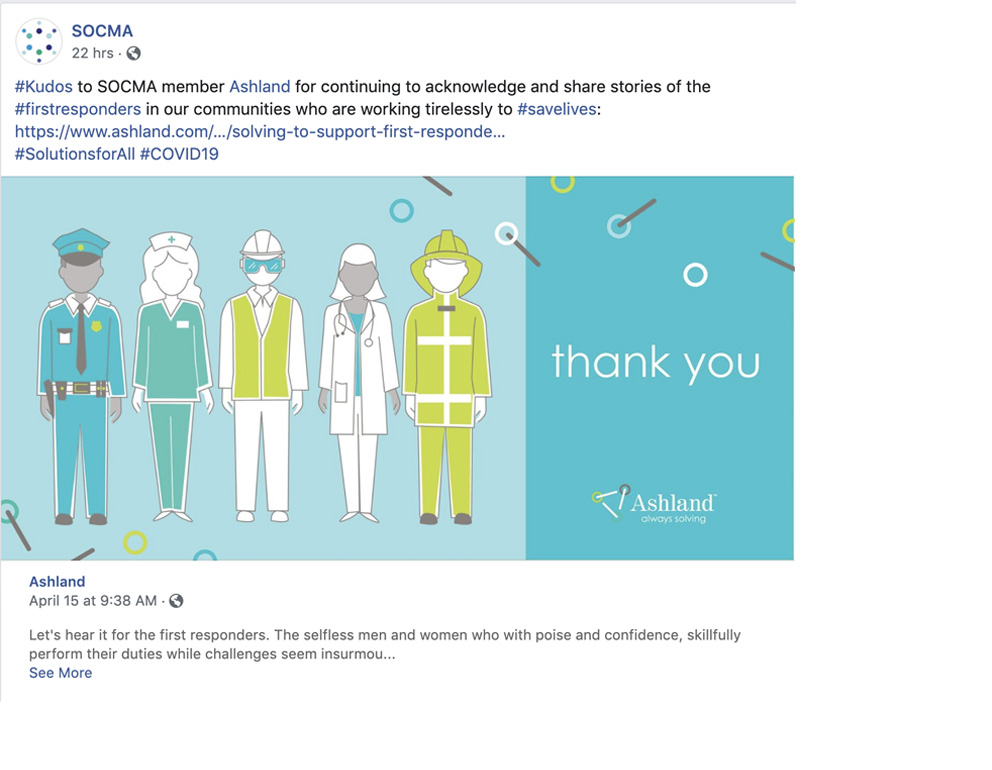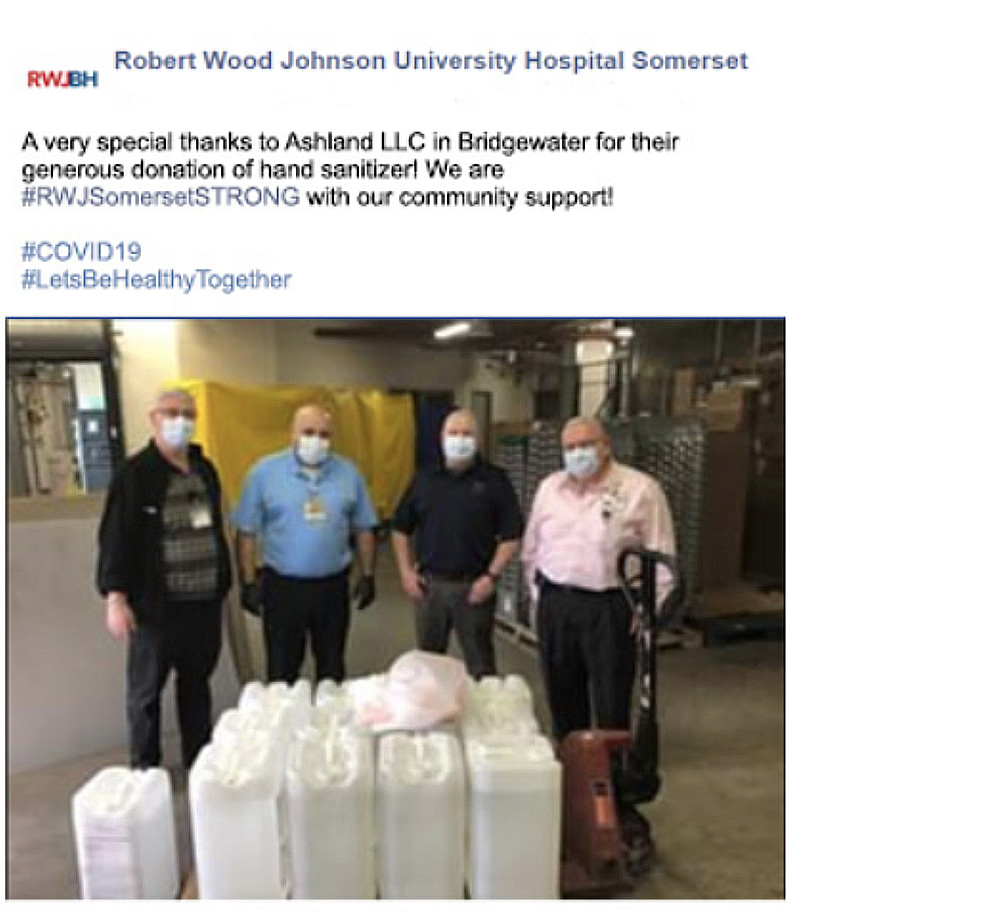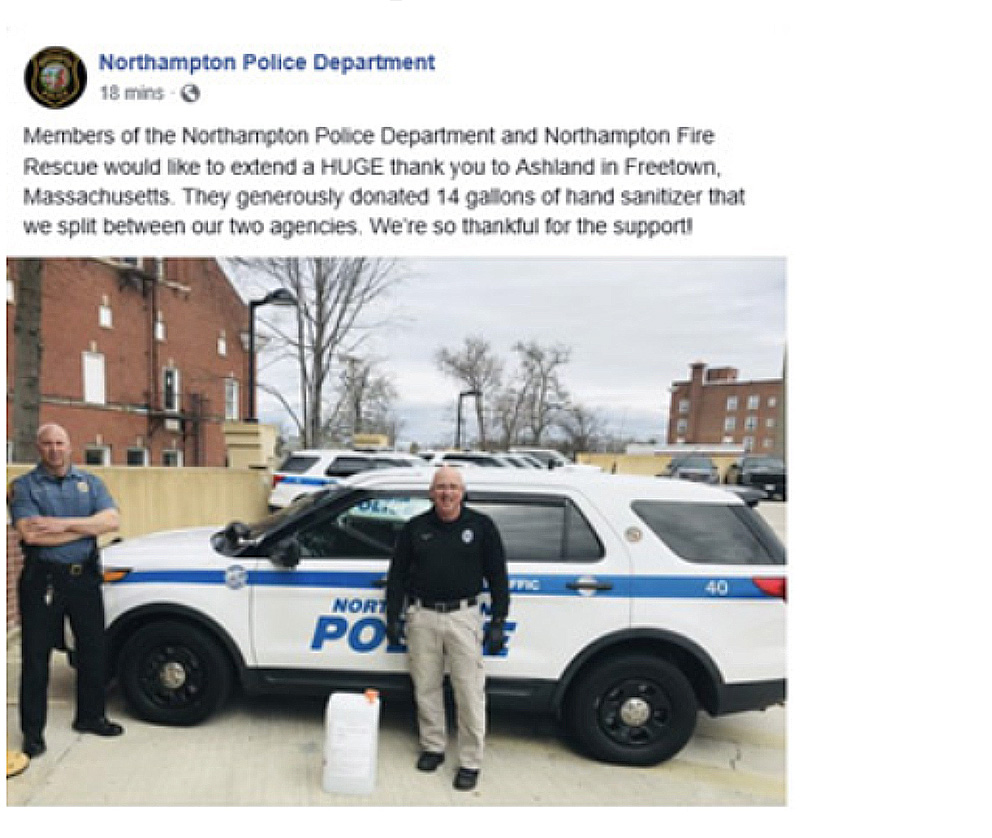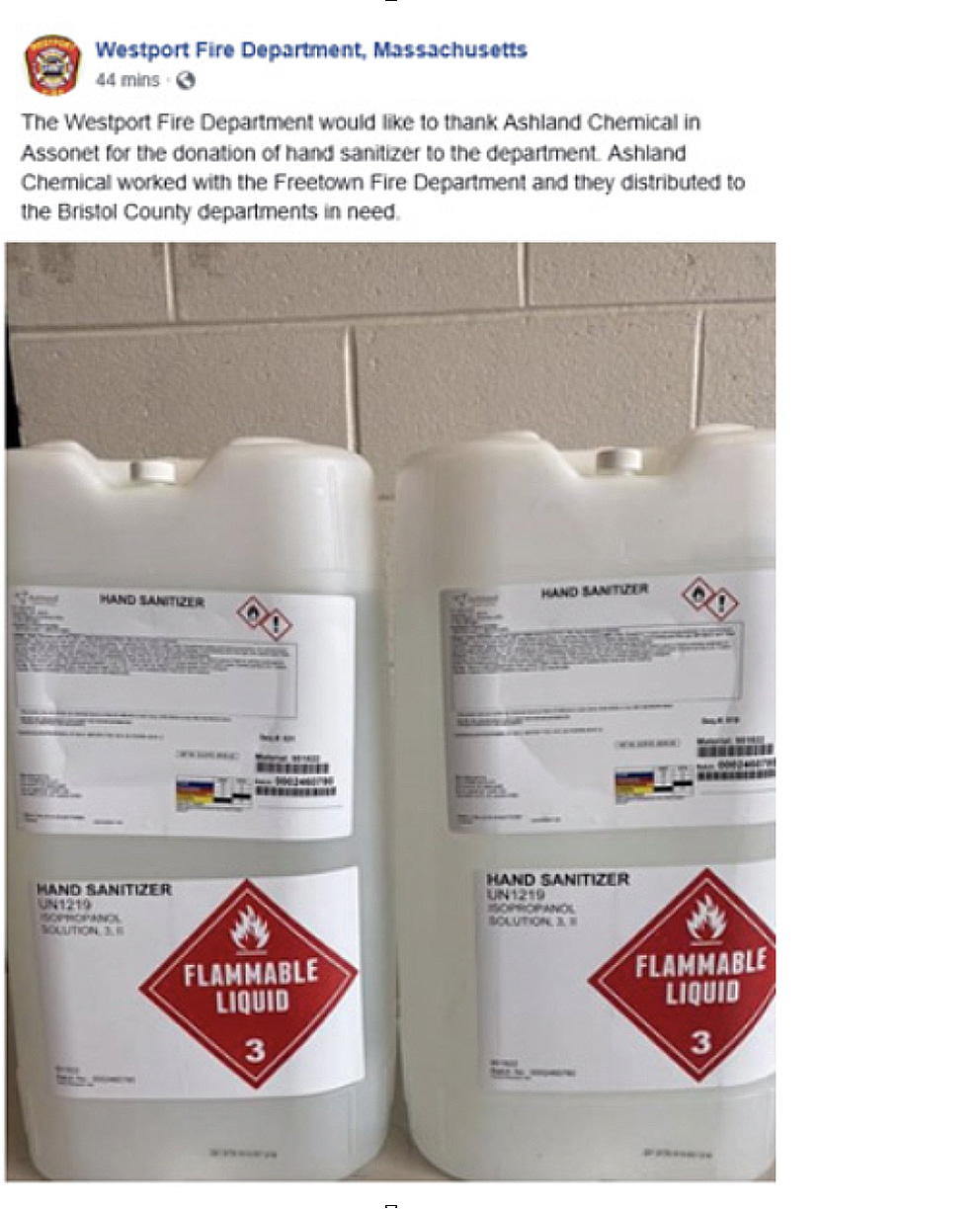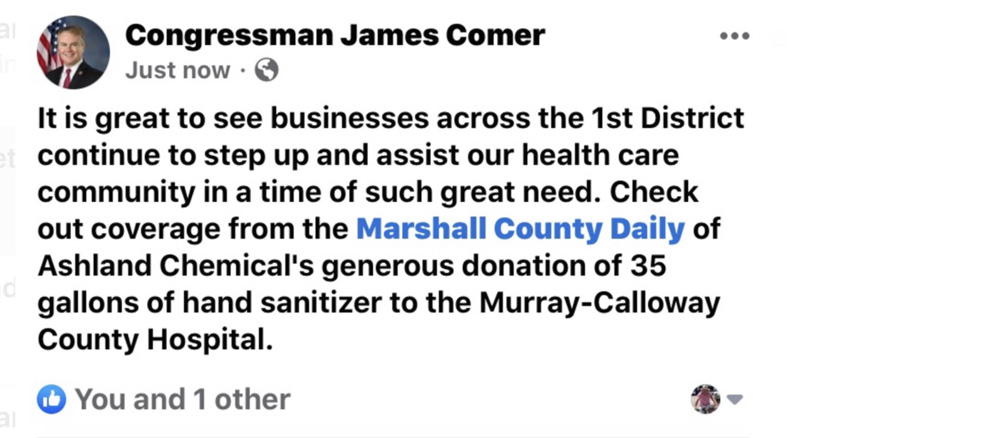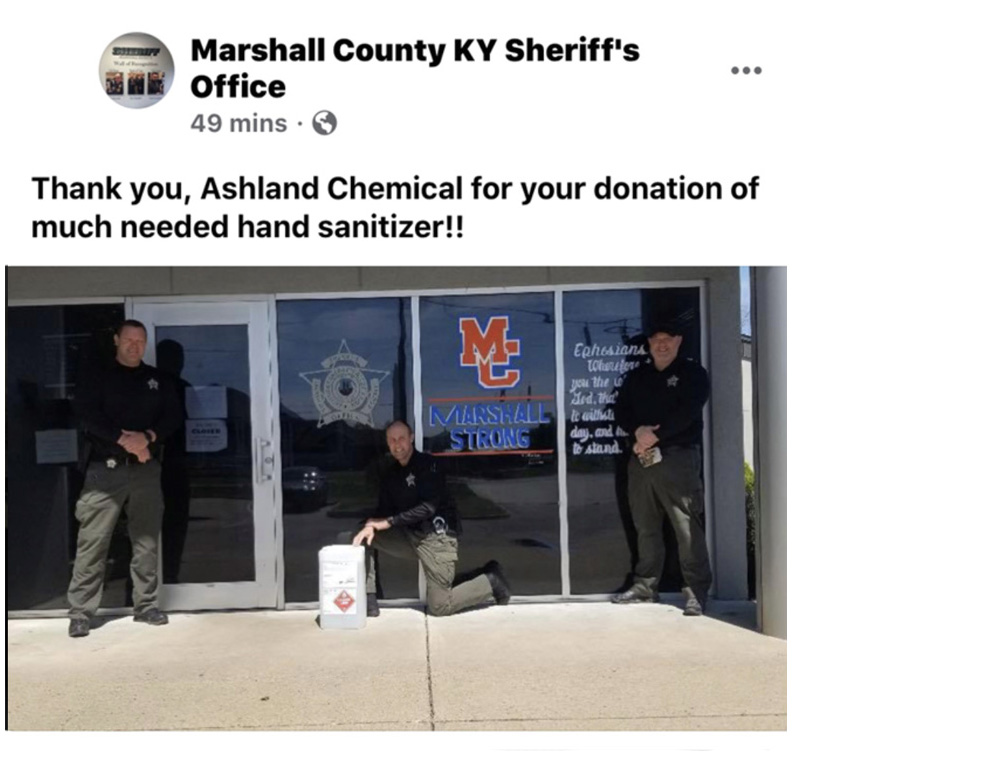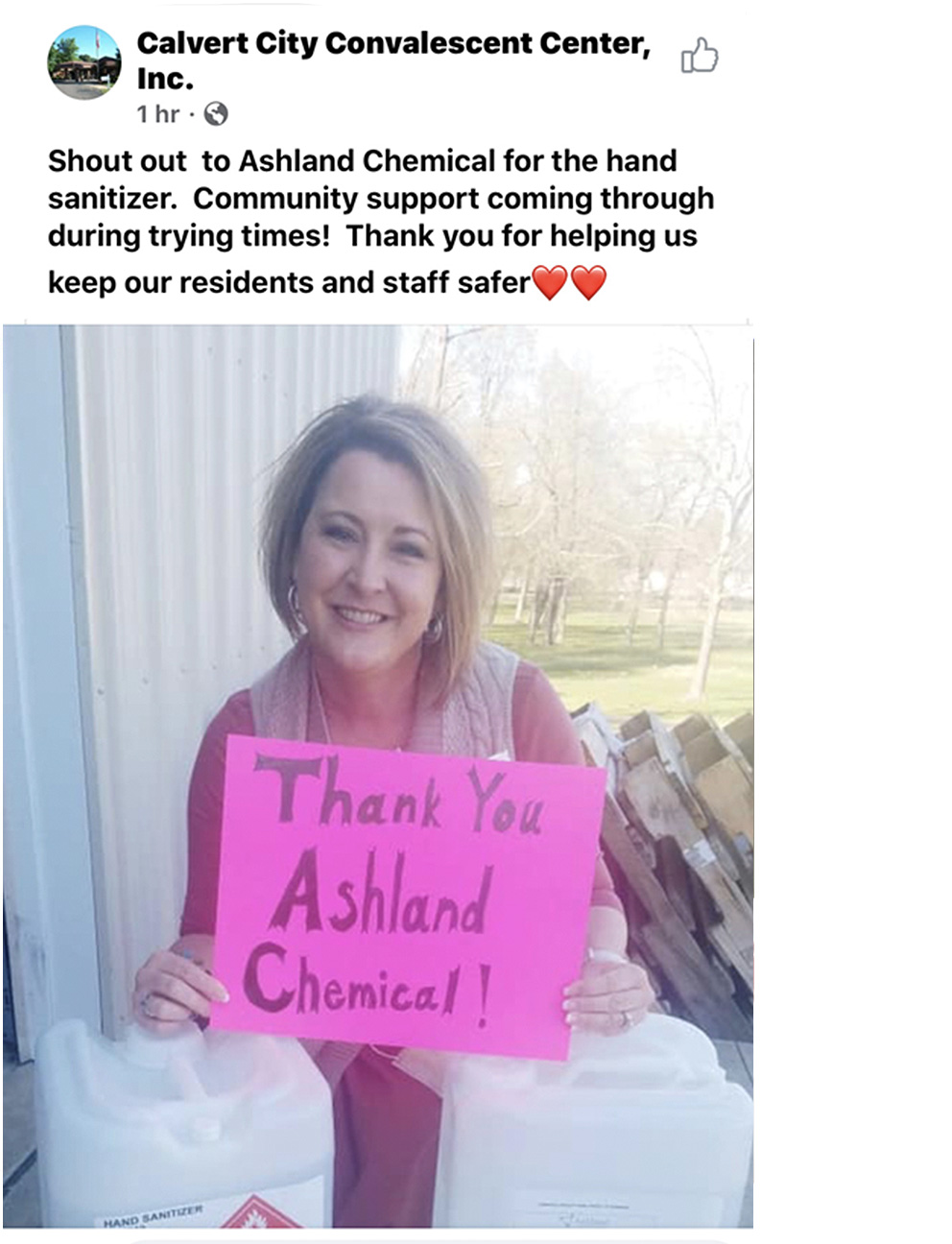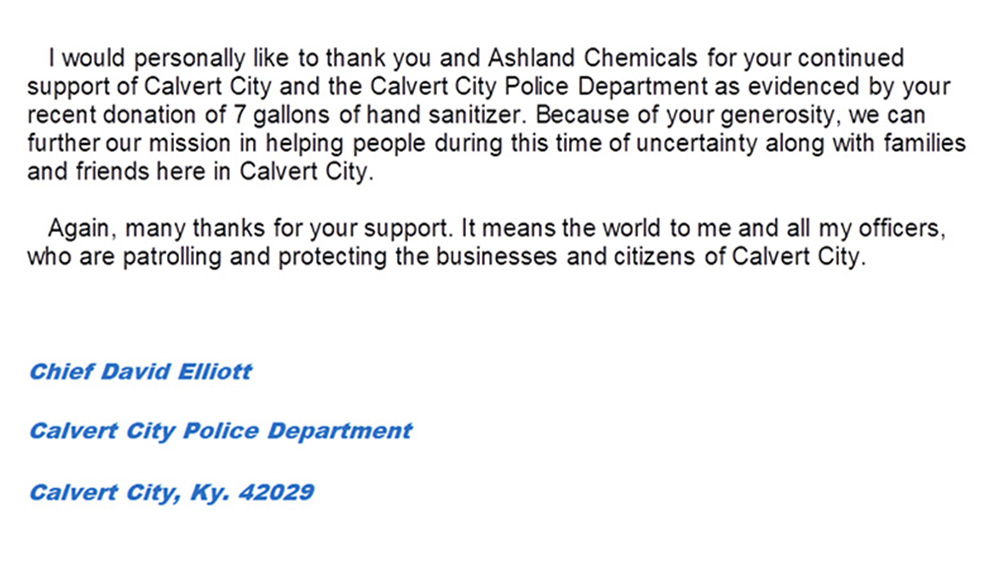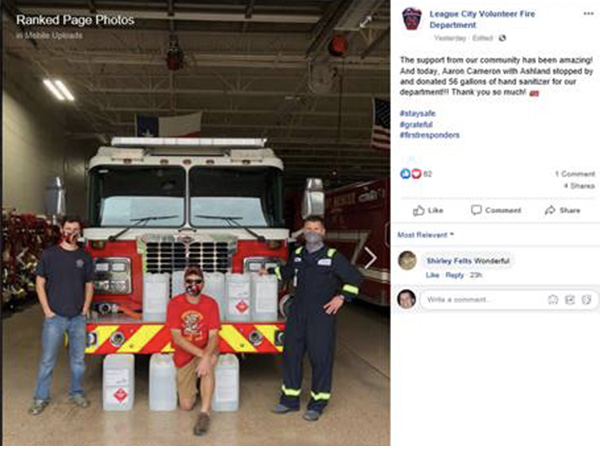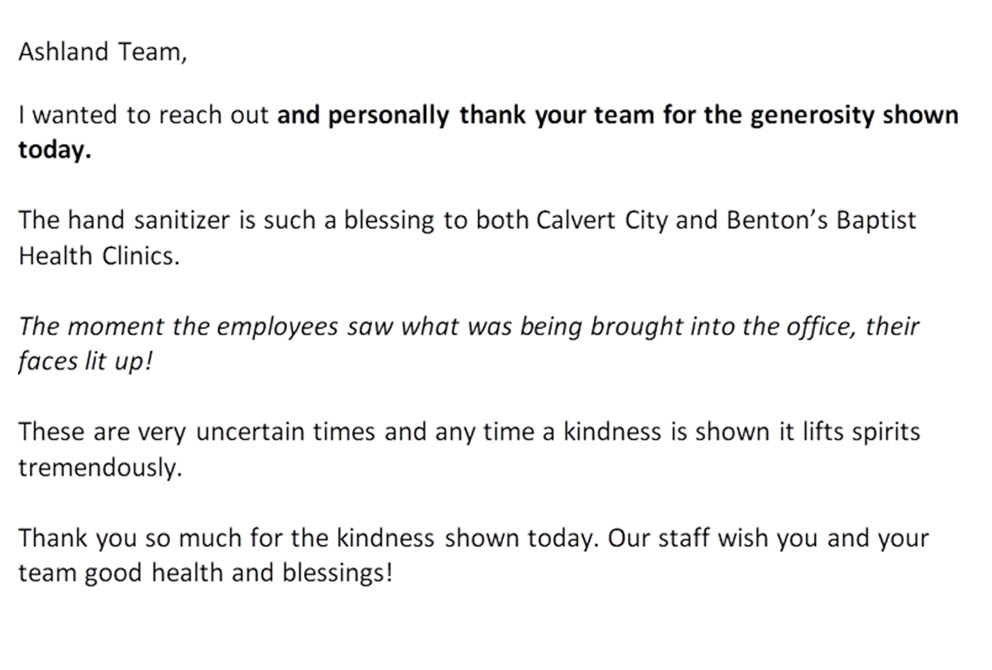 more stories