conditioneze™ 37 (E) and (M) polymer
chemistry: polyquaterniums and quaternium esters
INCI/chemical name: Polyquaternium-37 (and) PPG-1 Trideceth-6; (E) – (and) Glycol Dicaprylate/Dicaprate; (M) – (and) Paraffinum Liquidum
SDS Link >
Conditioneze™ 37 polymer is a cationic acrylic homopolymer dispersed in propylene glycol dicaprylate/dicaprate (E) or mineral oil (M). This liquid dispersion has multifunctional usage as a conditioning agent and rheology modifier with application in cationic and nonionic products.
It is ideally suited for use as a conditioning and thickening polymer in
hair conditioners, in addition to skin and sun lotions and creams. It opacifies formulations and is used as a stabilizing and suspending agent. It is cold-water processable and does not require neutralization.
It is compatible with a wide range of nonionic and cationic surfactants.
Read More >
https://isolve.ashland.com/s/productlanding
https://isolve.ashland.com/
/industries/personal-and-home-care/welcome-to-isolve
false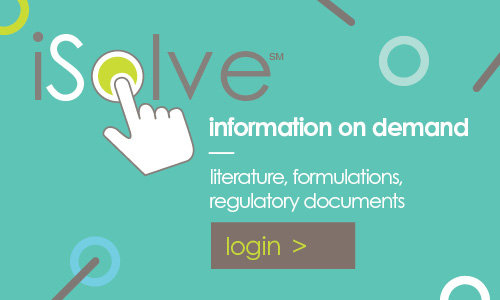 related links