seastem™ biofunctional
the ocean's magical harvest, Giant Sea Kelp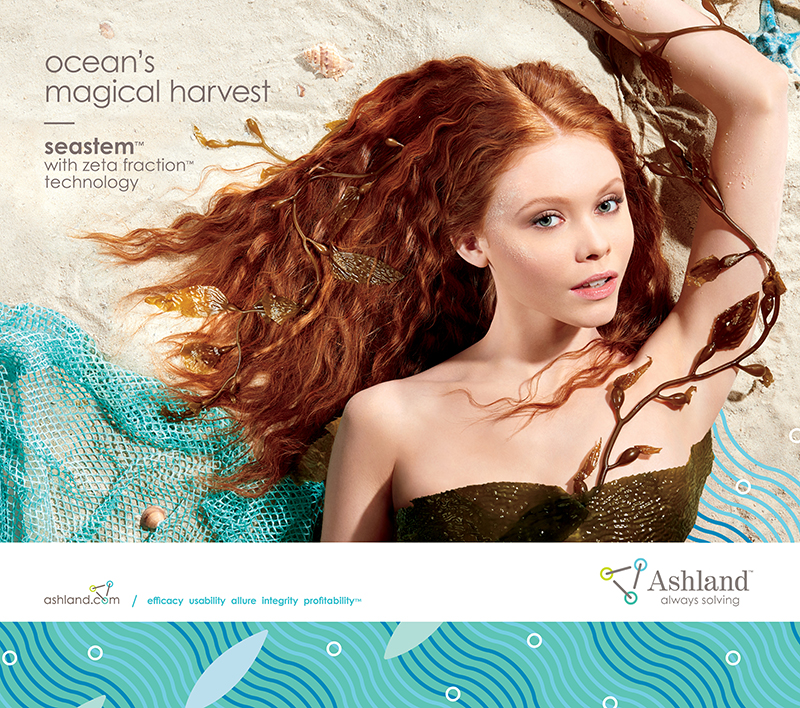 Ashland launched SeaStem™ biofunctional with Zeta Fraction™ technology to regenerate skin and protect against the negative effects of environmental pollutants. Using proprietary Zeta Fraction™ technology, Ashland captures the benefit of the whole living plant and refines the usability of the Giant Kelp, the largest seaweed and fastest growing organism on the planet.
The Giant Kelp is sustainably sourced and eco-harvested from the wild off the coast of California. The process is solvent-free, consumes minimal energy and creates virtually no waste. Regeneration, nutrition and barrier functions are the three properties of the Giant Kelp seaweed.
"Our skin in day-to-day life is bombarded from pollution and other stress factors. SeaStem™, with inspiration from the ocean, allows Ashland to help protect our skin's stem cells from this pollution, creating a defense that aids with hydration and supports the renewal of our skin barrier, which helps us develop age defying formulations," said Joel Mantelin, vice president, biofunctionals business development, Ashland.
key features
supports the epidermal stem cells to help optimize the skin's natural ability to self-renew
SeaStem™ shelters skin from the harmful effects of exposure to certain types of indoor and outdoor pollution
encourages remineralization of the skin with essential nutrients for hydration and barrier renewal
Read More >