beauty care, sustainability award 2021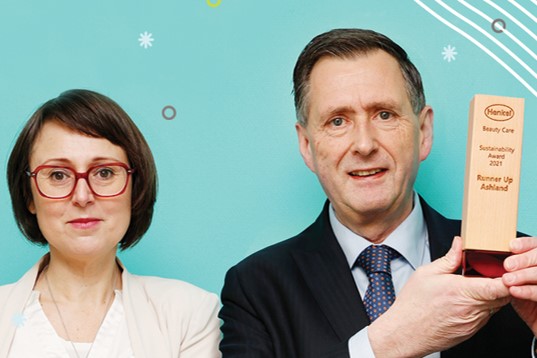 Bert Kroon (Senior Director Personal Care Innovation, the Netherlands) and Coralie Alonso (Director Hair Care & Home Care Innovation, the Netherlands) accepting the second place Henkel 2021 award for sustainability on behalf of Ashland personal care team for styleze™ es-1.
Styleze™ es-1 is a nature-derived polymer that delivers voluminous style for bouncy, defined waves, and curls. This COSMOS-validated, biodegradable solution provides improved style durability and 48-hour humidity resistance and is perfect for mousse formulations, both aerosol and non-aerosol, as well as leave-on styling treatments and curl creams.
The product was chosen for this award as it supports Henkel's ambitious sustainability objective of becoming fully biodegradable in formulations by 2030.
Dr. Rolf Bayersdörfer (Advanced Research Henkel Beauty Care, Henkel, Hamburg):
"The development was made possible by close collaboration and continuous optimization through exchange between Ashland and Henkel experts as well as the great performance of styleze™ es-1. This enables Henkel to serve consumers with high performing and sustainable product solutions in leading styling brand Taft."
Read More >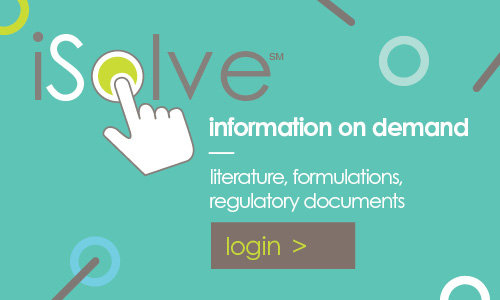 related product