antimicrobials
Ashland's family of antimicrobials offers a variety of solutions for personal care products. Designed to effectively protect and to help manufacturers comply with regulatory requirements. With every product our global team of solvers supports you with extensive technical lab service, in-depth microbiological expertise and application know-how.
Ashland opens new personal care technical center in Hamburg, Germany
learn more>
new products
Phyteq™ raspberry one multifunctional is a liquid blend with excellent antimicrobial efficacy, making it the right choice for difficult to protect leave-on formulations such as sunscreens or pigmented emulsions. In addition, phyteq™ raspberry one multifunctional provides remarkable antioxidant and well-aging properties and cares for the demanding skin. Phyteq™ raspberry one multifunctional provides true solutions all-in-one.


Sensiva™ go natural multifunctional is a liquid multifunctional additive for personal care products and 100% natural. It is the perfect fit for natural formulations in global markets thanks to its wide applicability and effectiveness in broad pH range. Combining broad spectrum of efficacy against antimicrobials with well-known moisturizing properties.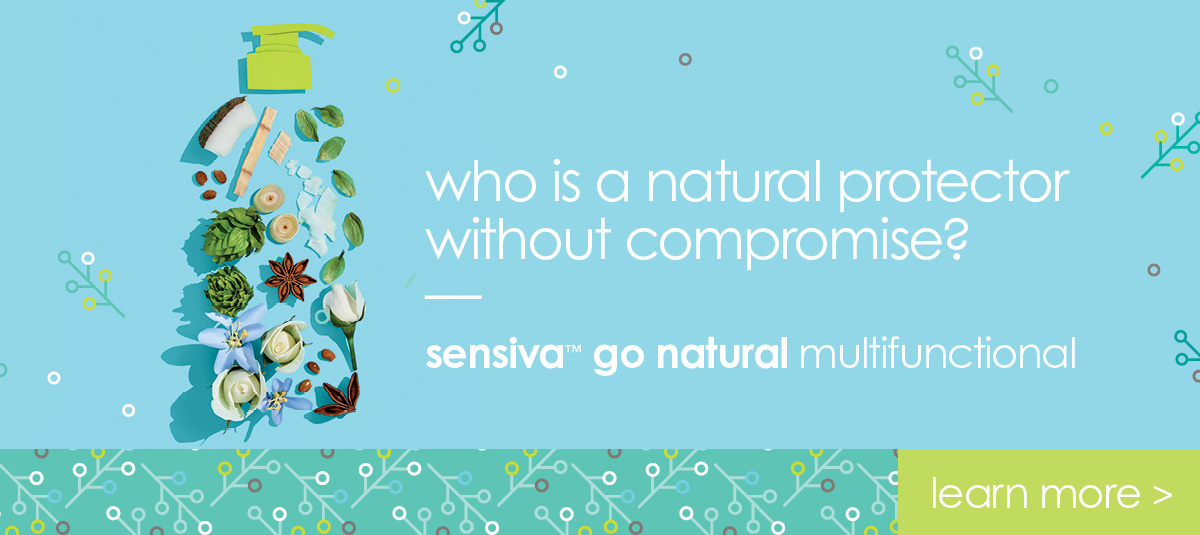 Effisin™ cg natural is a multifunctional (Link to product page) ingredient and suitable for natural cosmetics thanks to its 100% natural origin. Caprylyl Glycol is well known and widely used in personal care applications due to its balanced way of boosting preservative activity and imparting emolliancy while being effective over a very wide pH range.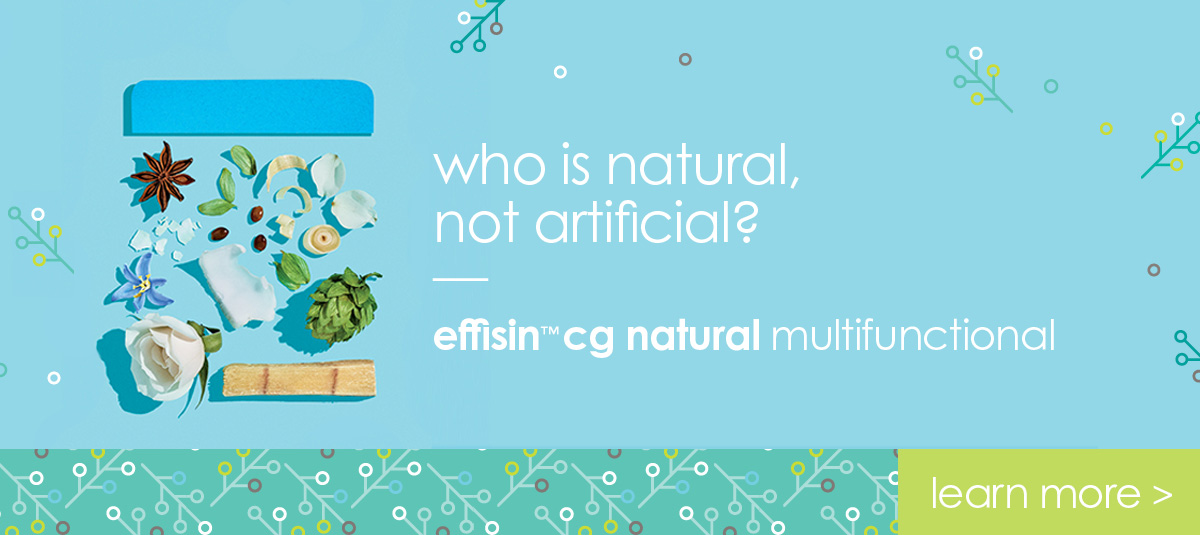 Sensiva™ sc 80 multifunctional* (Not available in NA) is a liquid multifunctional additive for personal care products. Besides efficient antimicrobial efficacy in broad pH range with especially strong fungicidal efficacy it provides additional skin benefits. Acts as a strong antioxidant and inhibits collagenase and hyaluronidase.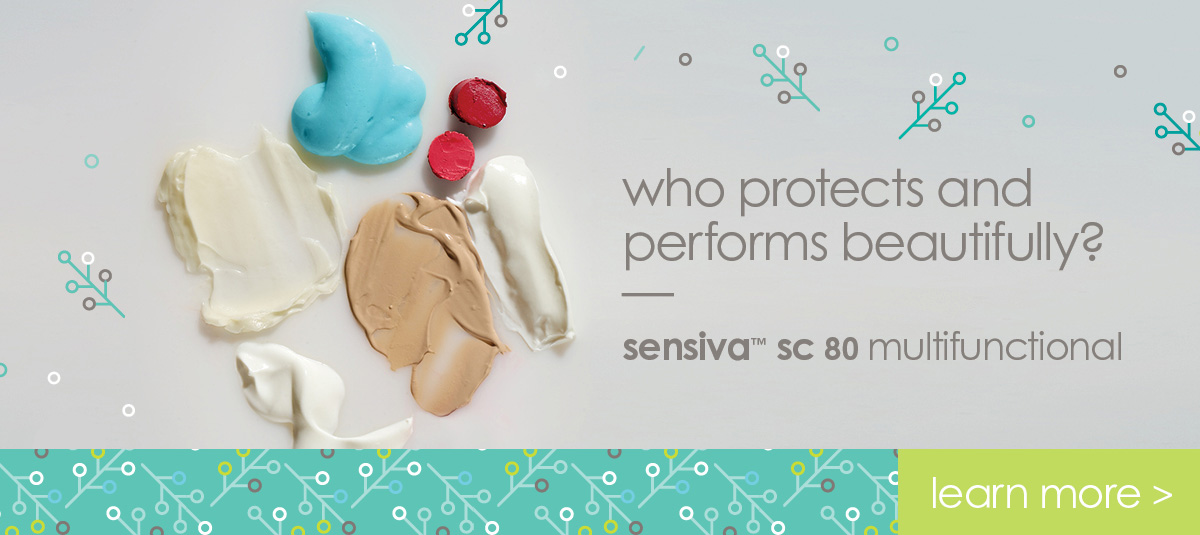 Sensidin™ pure skin multifunctional acts even before body odor develops by inhibiting the growth and multiplication of odor-causing bacteria on the skin very quickly. At the same time, it provides a long-lasting and reliable deodorant protection for 48 hours, while also respecting the individual diversity of the microbiome and being gentle to the skin. The solution itself is a clear, color- and odorless alcohol-free liquid concentrate with pH as well as temperature independent characteristics. Sensidin™ pure is safe in use and therefore suitable for all typical deodorant formats including aerosol applications.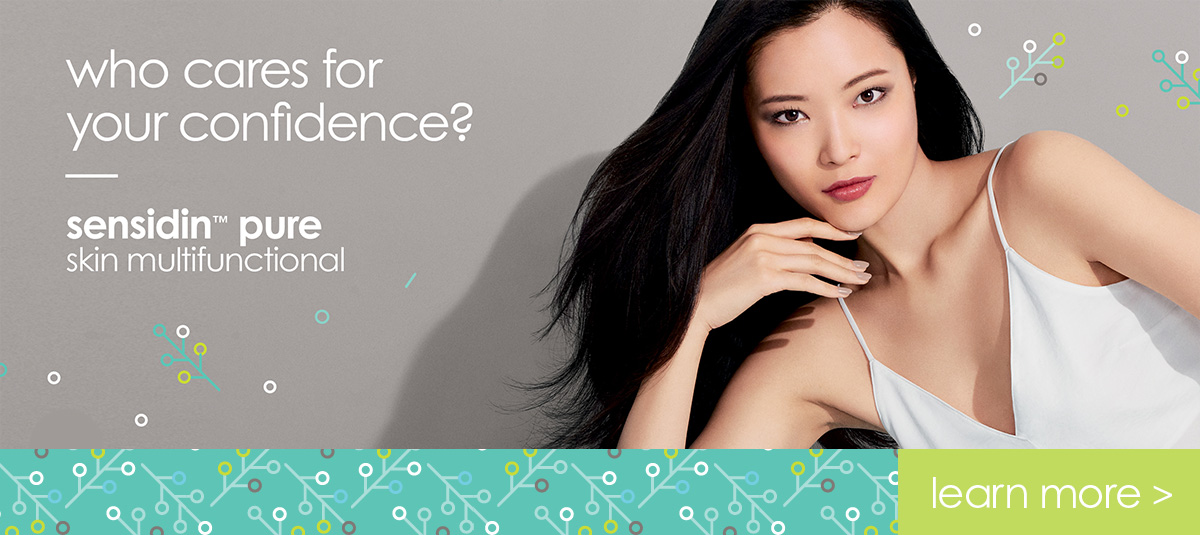 Phyteq™ raspberry multifunctional is a multifunctional preservative booster, globally approved, readily biodegradable and based on raspberry ketone. It acts as preservative potentiator that helps protect the cosmetic against spoilage. Additional skin benefits make it an excellent choice for skin care products, as it acts as a strong antioxidant and free radical scavenger that helps to protect the elasticity of the skin. Phyteq™ raspberry multifunctional is available in two variations: phyteq™ raspberry n multifunctional – natural and phyteq™ raspberry i multifunctional.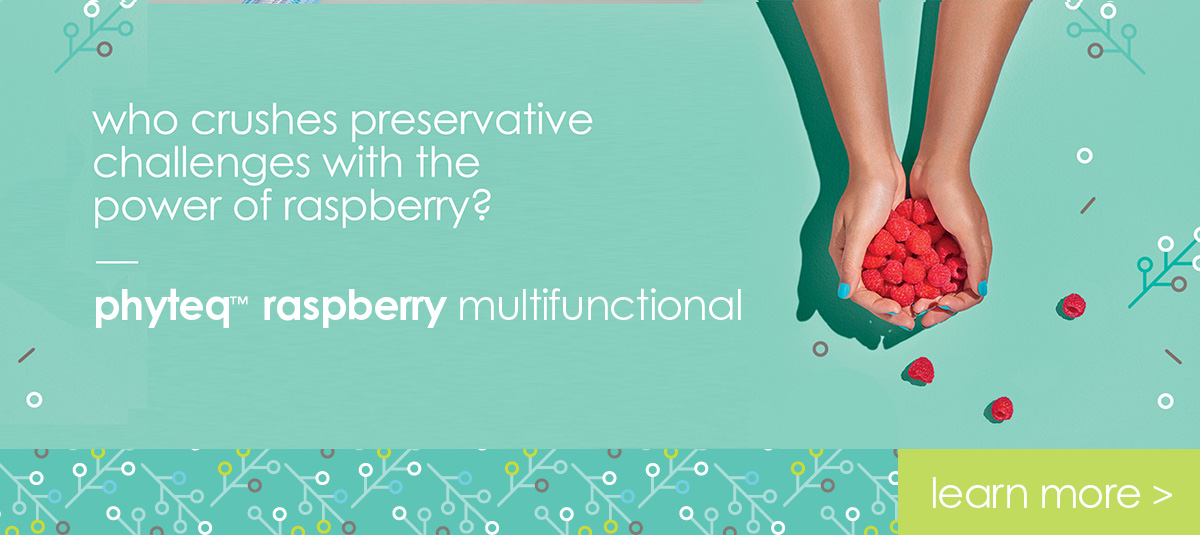 Read More >