antimicrobials
A challenge for every formulator is selecting the right preservative system that delivers an effective level of protection against bacteria, yeast and mold. The family of preservatives from Ashland offers a variety of solutions for skin, sun and hair care products and are available in five categories – progressive preservatives, nature-identical preservatives, aromatics with antimicrobial properties, classic preservatives and multifunctional.
New product: who cares for your confidence? sensidin™ pure skin multifunctional
Ashland's line of gentle deo actives is growing. Sensidin™ pure skin multifunctional is a strong and fast-acting deodorant active. It is effective against odor-causing bacteria so it combats body odor before it develops.
Deodorant users can feel insecure with an ineffective deodorant. Sensidin™ pure skin multifunctional eliminates the worry and provides self-confidence for over 48 hours. Sensidin™ pure skin multifunctional is the needed solution to encounter antimicrobial challenges on the skin – ensuring strong and fast efficacy while respecting the individual microbiome.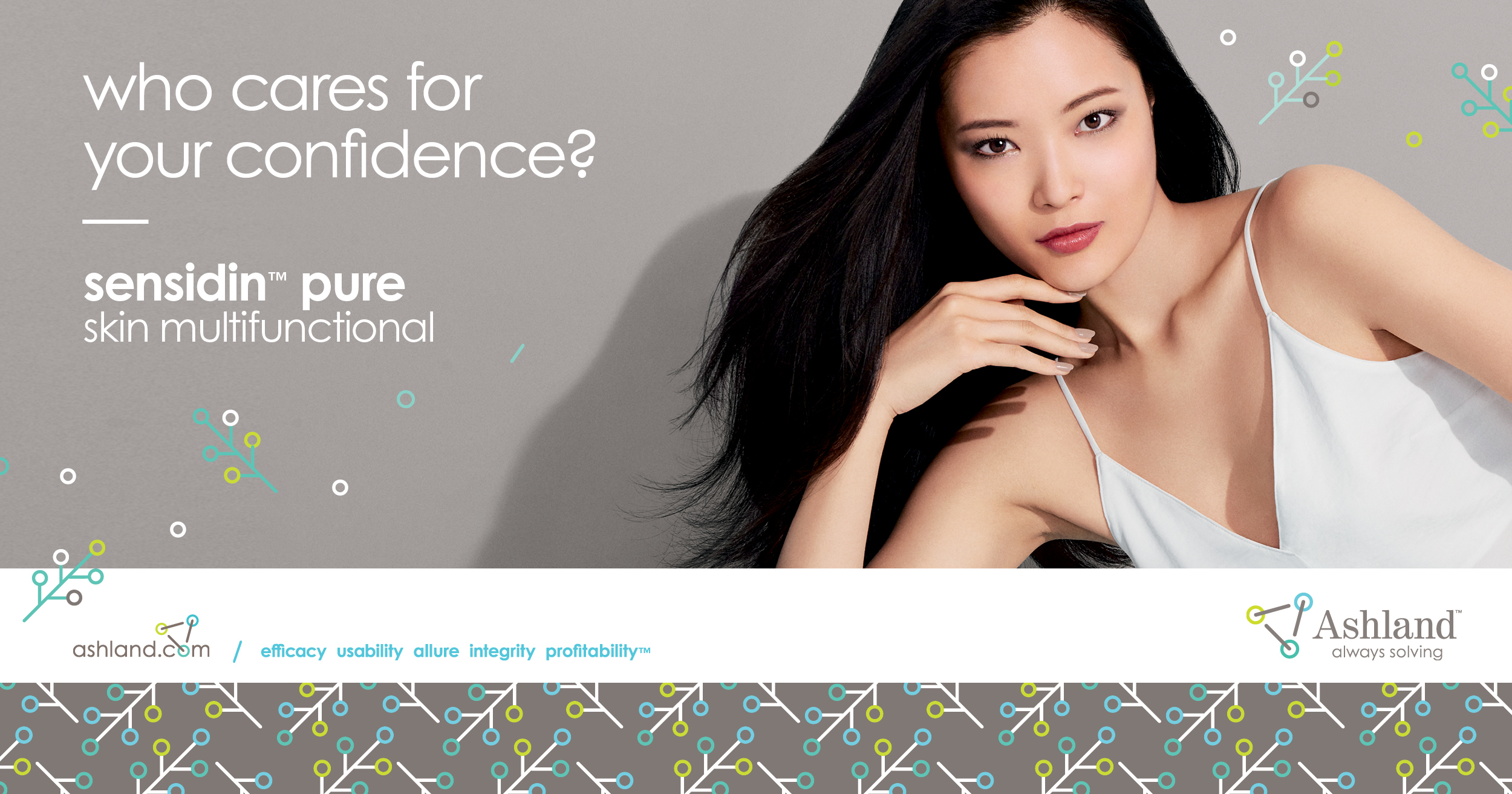 New product: who crushes your preservative challenges, with the power of raspberry? we do.
Phyteq™ raspberry multifunctional is the first product in our new phyteq™ range, which is a range of antimicrobial technology and protection ingredients, inspired by plants.
Phyteq™ raspberry multifunctional is available in two variations: Phyteq™ raspberry n multifunctional – natural and Phyteq™ raspberry i multifunctional.
Phyteq™ raspberry multifunctional is a multifunctional preservative booster, globally approved, readily biodegradable and based on raspberry ketone. It acts as preservative potentiator that helps protect the cosmetic against spoilage. Additional skin benefits make it an excellent choice for skin care products, as it acts as a strong antioxidant and free radical scavenger that helps to protect the elasticity of the skin.
For a better insight into our innovations and ingredients, use our preservative tool selector to help find the preservative product that meets you needs or view the videos below to see our team of Solvers showcasing the latest innovations.
featured video
Ashland's multifunctionals in cosmetics - Conarom™ B aromatic
Conarom™ b addresses the growing consumer demand for multifunctional and sustainable ingredients, this unique aromatic for the personal care and cosmetics industry also contributes to the preservation of end use products delivering multifunctional benefits including broad anti-microbial protection. Based on naturally derived hops extract and the nature identical Phenylpropanol, it adds a gentle flowery-to-spicy fragrance to to the end use formulation. Conarom™ b aromatic can be added to formulations at any phase of production when worked into products at ambient temperature.
other videos
Ashland's preservatives in cosmetics - what's next for preservatives
Who solves for the future? We do.
Learn about what is next for preservatives in cosmetics.
Ashland's preservatives in cosmetics - wet wipe challenge


Who is up to the challenge of the preservation of wet wipes? We are.
What do you need to know when determining the best antimicrobial solution for your wet wipe? Watch the video and find out. Ask our solvers at Ashland and send us your wet wipe challenge.
Ashland's preservatives in cosmetics - a safety belt for your cosmetics
Who offers a safety belt for your cosmetics? We do.
Watch the video to understand how Ashland´s solvers and their antimicrobial technologies help you to produce safe cosmetic products.
Ashland's preservatives in cosmetics - Optiphen P delivery platform
Who optimizes the delivery of non-alcohol preservatives? We do.

Watch our video to better understand the advantage and working principle of Ashland´s innovative antimicrobial delivery systems.
Ashland's preservatives in cosmetics - Preservative Selector


Who helps you select the right preservative? We do.
The Ashland preservative selector tool allows you to determine the appropriate "antimicrobial technology" based on your specific and dynamic criteria like pH-value, cosmetic application and chemistry/technology type.
Read More >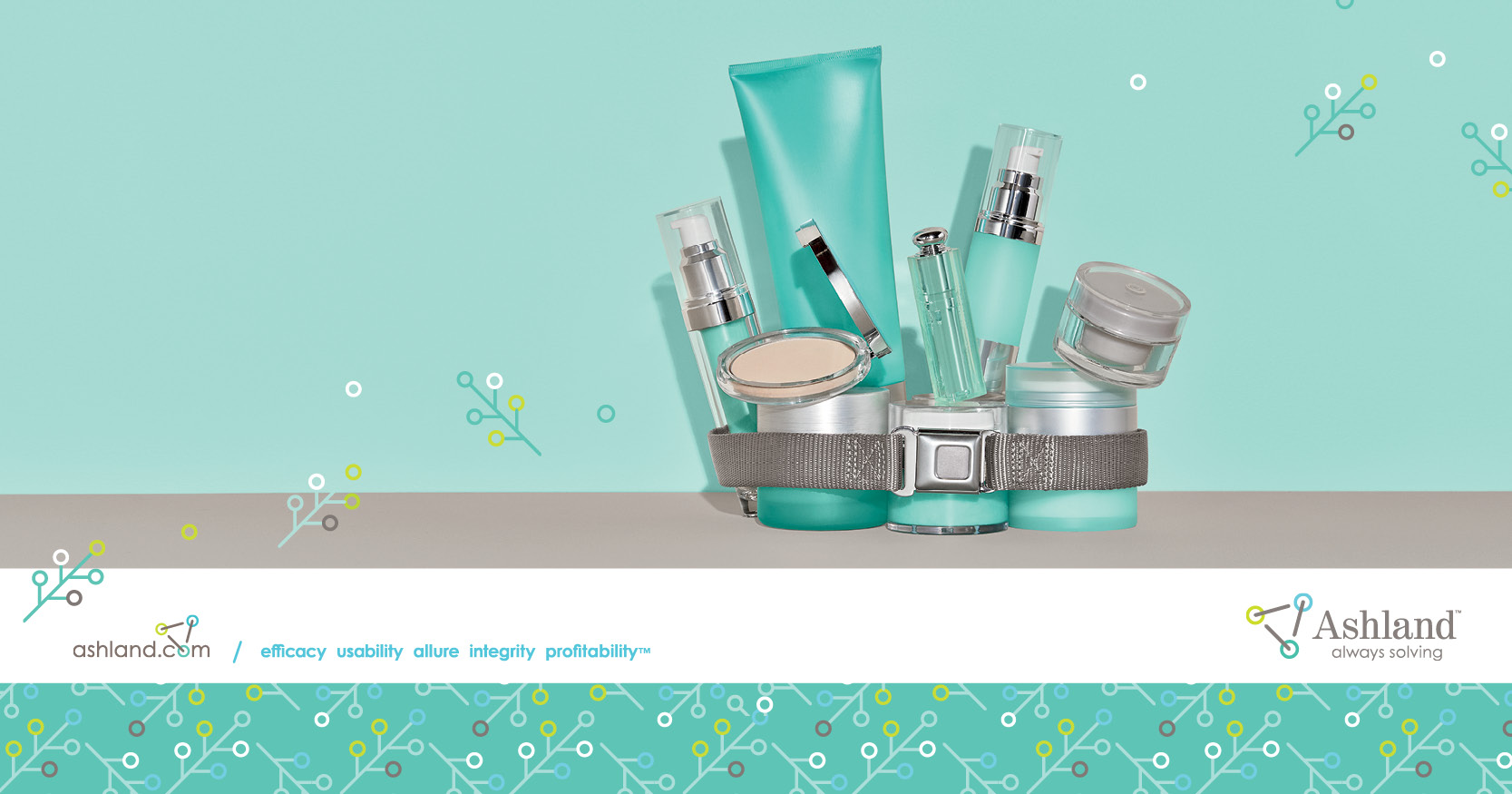 related links
preservatives newsletter
Ashland in the news
Tough on microbes and kind to skin
Read our recent article with Cosmetic Toiletries, and hear how Ashland is responding to personal care manufacturers face demand for products made using milder, safer and more eco-friendly preservative technologies. Ashland present its effective and mild solution - Optiphen GP