who drives innovation for the coatings industry? we do.
China team wins 2020 Ringier Technology Innovation Award
Drewplus* L-3500 foam control agents (FCA) won the 2020 Ringier Technology Innovation Award, an important industry award in China. It was chosen from among more than 100 entries submitted following tabulation of over 9000 online votes from industry experts, customers, and peers.
This Ringier Technology Innovation Awards is one of the highest honors in China for the coatings industry and the Award was presented to Ashland at a formal ceremony held in Shanghai, China during the China Coatings Summit and Expo.
Ashland's Drewplus* L-3500 FCA, as a new product of this series, is specially innovated to control the microbubbles in the thick film for spray-applied coatings. Drewplus* L-3500 foam control agent has superb deforming performance, and excellent compatibility in most waterborne industrial formulation systems, including waterborne epoxy, waterborne alkyd, and waterborne acrylic coatings systems. Drewplus* L-3500 FCA helps the development of waterborne industrial coatings on the way of sustainable and high quality.
"Ashland is strongly focused on creating innovative products with an improved performance and Drewplus* L-3500 is a prime example of what we are striving to deliver in all our markets," said Ye Cao, Ashland Asia Pacific Commercial Director, SA & IS. "This award is a fantastic recognition of the pioneering work carried out by our scientists to develop sustainable innovations with real benefits for our customers."
"The Ringier Technology Innovation Award demonstrates how we are always solving™," said Elsa Wu, Marketing Manager. "During the transformation of waterborne coatings in China, the coating team received requests from our local key accounts, innovated solutions for them, and is maintaining more intimacy with them."
*Tradename owned by a third party.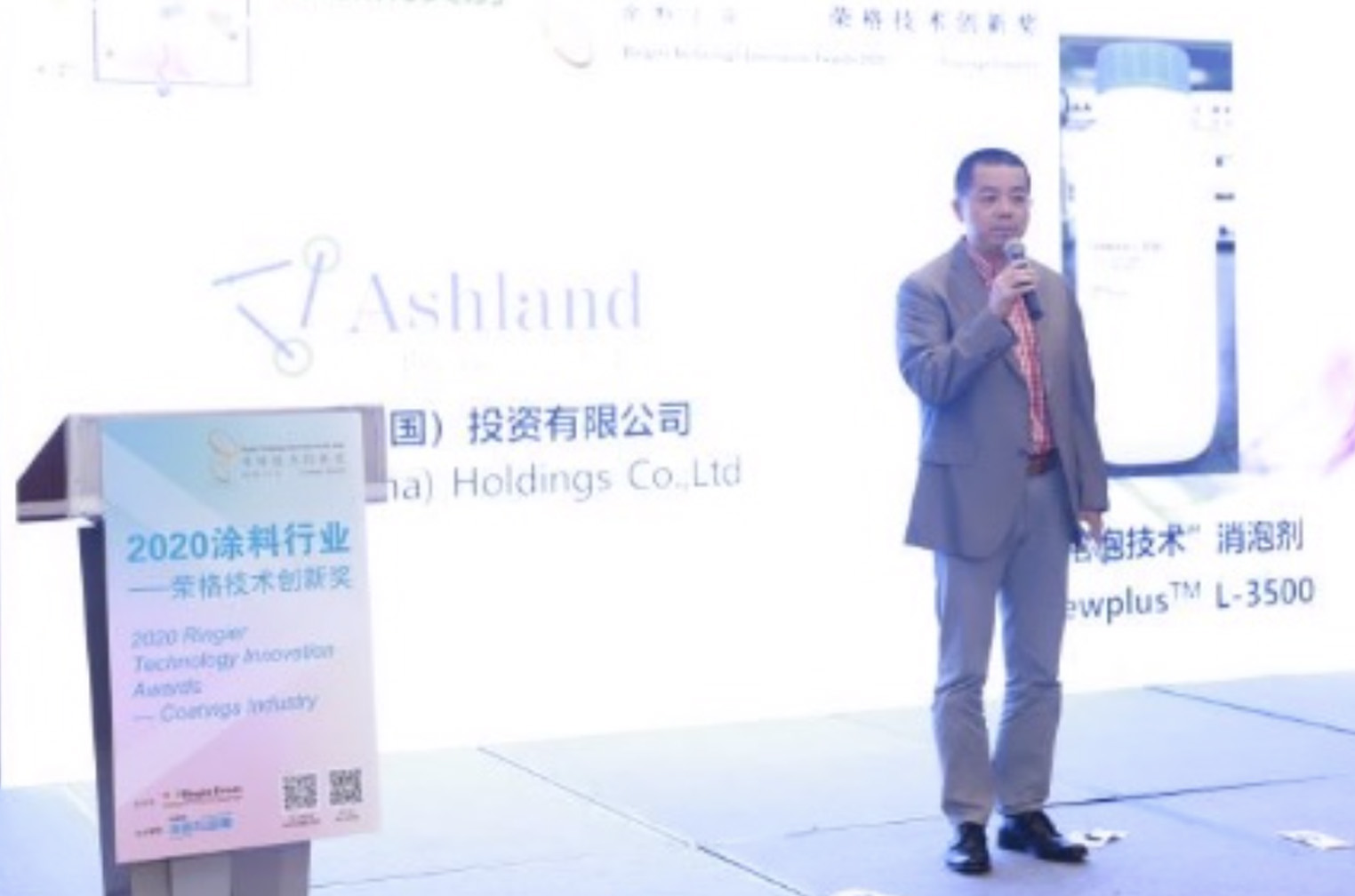 Ashland solver receiving the Ringier Technology Innovation Award
Read More >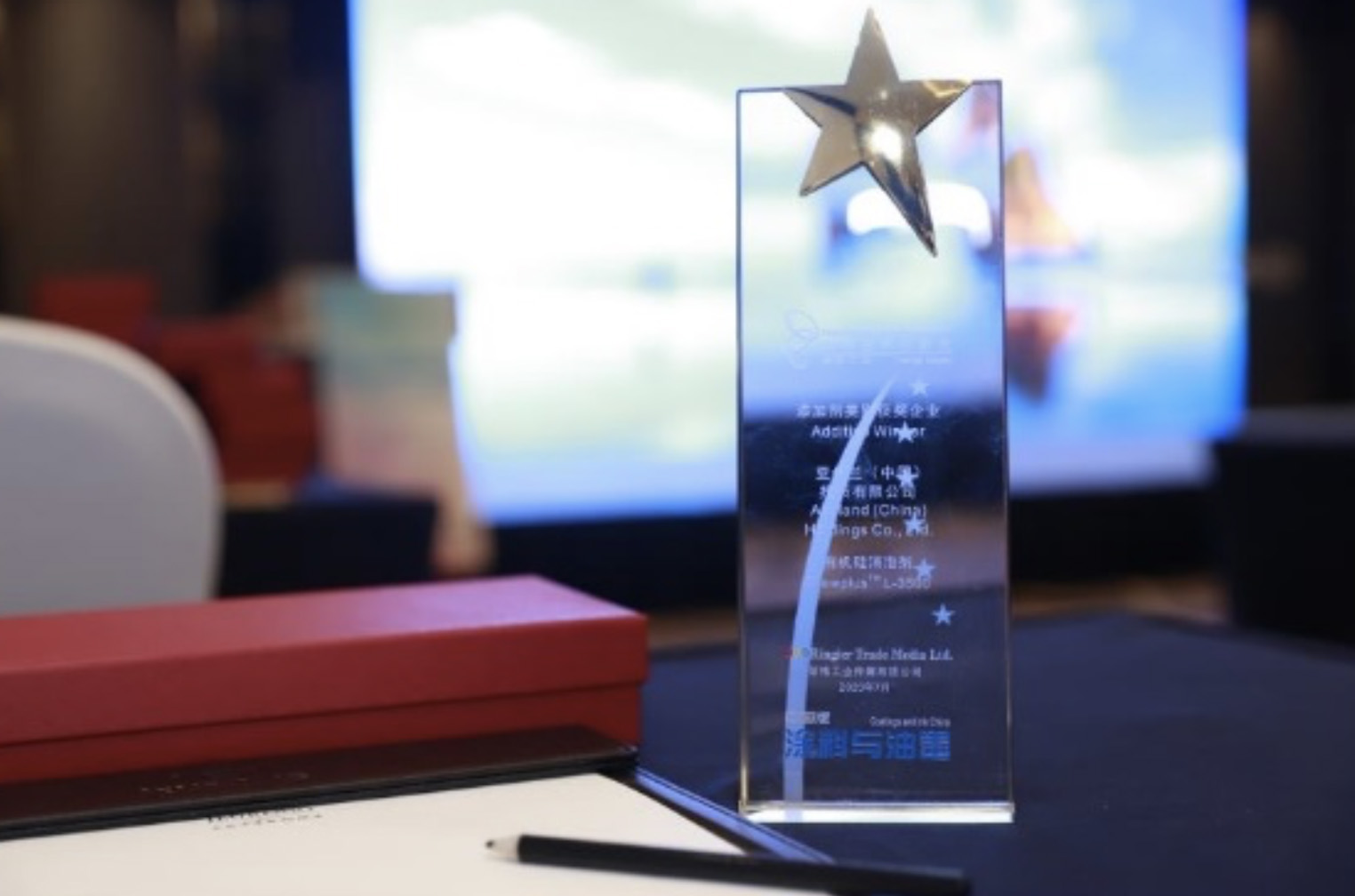 related product