Drewplus* L-3200 and Drewplus* L-3210
chemistry: specialty additives
next generation dissolution defoamers in emulsion form
excellent micro foam control and compatibility in water-based industrial coatings and decorative coatings
The water-based industrial coatings market for wood, metal and plastic is an innovative market searching for continuous improvement in coating properties and the way these coatings are applied. New developed coating formulations are using the latest binder technologies and must comply with the latest regulatory demands. Controlling application and production foaming can be challenging, especially in considering a wide variety of coating application techniques. Finding the right balance between defoaming activity and compatibility is the key.
features:
can be used universally in water-based clear and pigmented formulations
prevents micro- and macro-foam
particularly suitable for airless spray applied formulations
suitable for low shear applied industrial coatings (curtain, flow, dip)
highly compatible (minimized risk of surface defects)
A benefit of emulsion technology versus concentrates is the ease of use. The pre-emulsified hydrophobic polymers disperse rapidly which make them easy to incorporate in different coating formulations with a minimum amount of energy input while performance is maintained. This results in smooth, foam free coating surfaces and no adverse effect on gloss and transparency. The use of emulsion technology can be very cost effective compared to concentrates as good results can be achieved at equal or only slightly elevated dosages.
From a regulatory perspective, according to the REACH SVHC candidate list, updated by the European Chemical Agency (ECHA) latest on 25th June 2020, Drewplus* L-3200 and Drewplus* L-3210 foam control agents do not contain any SVHC substances above 0.1%.
applications:
Independent on which binder technology is used, Drewplus* L-3200 and Drewplus* L-3210 foam control agents are very suitable for mainly transparent, but also pigmented spray applied topcoats (air, hvlp, airmix, airless). The high ease of incorporation and good compatibility make the emulsions as well very suitable for low viscosity water-based coating systems applied by flow, dip, curtain coating or roller and brush.
bringing dissolution technology to the next level offering:

*tradename owned by a third party
Read More >
additional content coming soon
additional content coming soon
additional content coming soon
additional content coming soon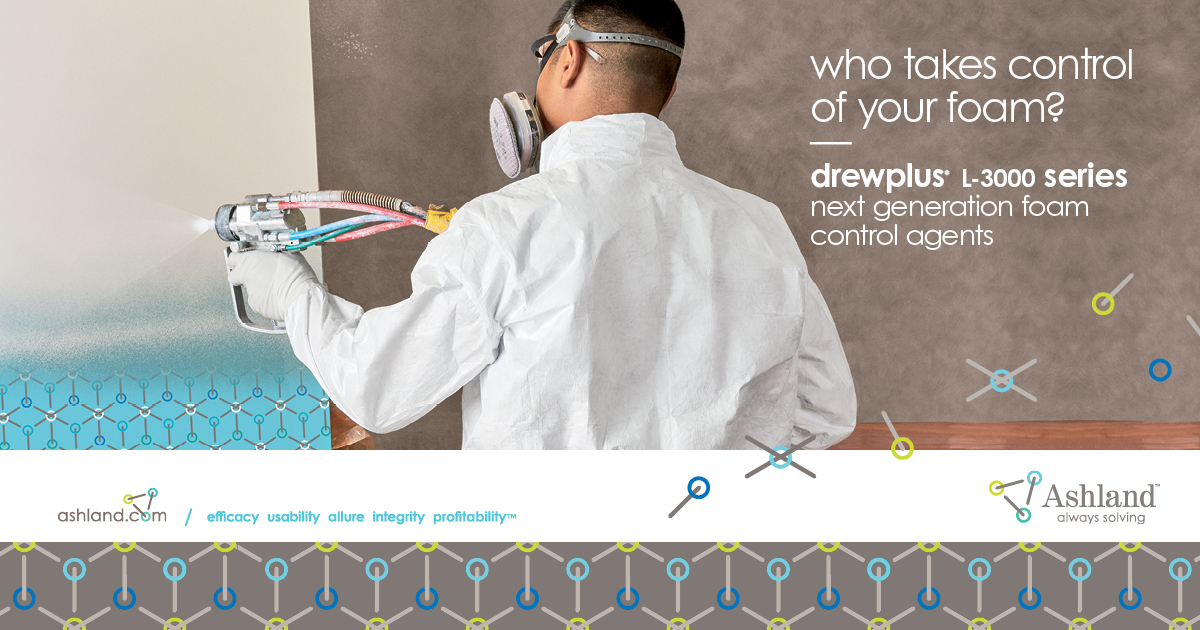 https://isolve.ashland.com/s/productlanding
https://isolve.ashland.com/
/industries/personal-and-home-care/welcome-to-isolve
false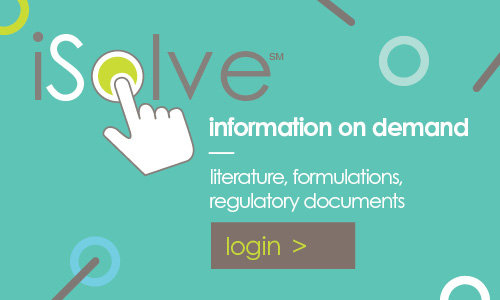 related links