aloe vera
we grow it, harvest it, process and deliver it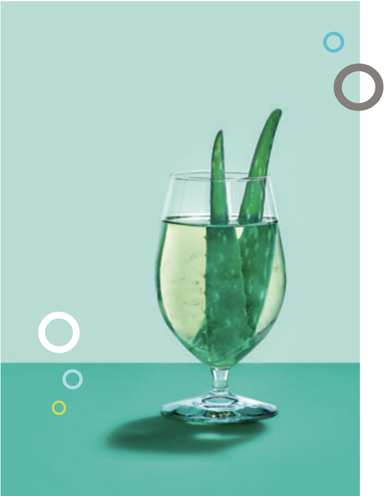 Improve USA is now part of Ashland.
Aloe vera is one of the most on-trend ingredients and Ashland's Aloe vera can meet the requirements of the most discerning customer. To ensure a quality product, we own our own farms and we process the Aloe vera leaves in-house. We practice sustainable farming methods and invest in the local communities. Our Aloe vera is grown organically. It also comes in a range of concentrations and grades for food, nutraceutical beverage and personal care applications.
We are your all-in-one Aloe vera (Aloe barbadensis) resource. We grow it, harvest it, process it and deliver it. For more than 20 years we have been an industry leader in producing the highest quality Aloe vera, including: inner leaf, decolorized leaf, liquid concentrates and powders. We supply Aloe vera ingredients and custom formulations to the dietary supplement and food and beverage markets.

Over the years we have invested heavily in new technologies and processes at our Mexico-based facilities. These investments have assisted us in providing our customers novel ingredients while being a responsible, committed community partner. Process and technology enhancements have included drying and dehydration technologies, methods to remove aloin to very low levels and a greener operating footprint through reduction of greenhouse gases, sustainable farming practices and significantly reduced water consumption.
contact information
Contact us for more examples of formulations developed by our solvers, or any technical service needs.
product list


| product name | form | product description | application |
| --- | --- | --- | --- |
| aloe vera inner gel natural 1X | liquid | Processed from the inner leaf. Clear, natural aloe inner leaf. Not treated with activated carbon. | natural aloe beverages |
| aloe vera inner leaf ground fillet 1X | liquid | Processed from the inner leaf. Ground to provide a product with natural pulp of up to 1cm in size. Not treated with activated carbon. | natural aloe beverages with large inner fillet pieces |
| aloe vera inner gel fillet 1X | liquid | Processed from the inner leaf. Ground to provide a product with natural pulp of up to 1cm in size. Not treated with activated carbon. | natural aloe beverages with large inner fillet pieces |
| aloe vera inner gel micronized fillet 1X | liquid | Processed from the inner leaf of the leaf. Micronized to provide a fine pulp liquid of up to 1 mm in size. Not treated with activated carbon. | natural aloe beverages with small inner fillet pieces |
| aloe vera inner gel decolorized 1X | liquid | Processed from the inner leaf. This is native 1x inner leaf juice that is not concentrated. | beverages & nutraceuticals |
| aloe vera inner gel decolorized 10X | liquid | Processed from the inner fillet of the leaf. Concentrated under low temperature. | beverages & nutraceuticals |
| aloe vera whole leaf decolorized 1X | liquid | Processed using the whole leaf. This is native 1x whole leaf juice that is not concentrated. | beverages & nutraceuticals |
| aloe vera whole leaf decolorized 5X | liquid | Processed using the whole leaf, concentrated under vacuum at low temperatures. | beverages & nutraceuticals |
| daltonmax 700™ aloe vera gel 200X organic | powder | Processed from the inner leaf, using a proprietary process. Retains the large polysaccharides found in the fresh leaf. | beverages & nutraceuticals |
| aloe vera inner leaf decolorized spray-dried 200X organic | powder | Processed from the inner leaf, concentrated and spray dried. | beverages & nutraceuticals |
| aloe vera whole leaf decolorized spray-dried 100X organic | powder | Processed from the whole leaf, concentrated and spray dried. | beverages & nutraceuticals |
| aloe-con™ spray dried powder UP200 organic | powder | Spray dried. Treated to reduce aloin content. 100% water soluble. | beverages & nutraceuticals |
Read More >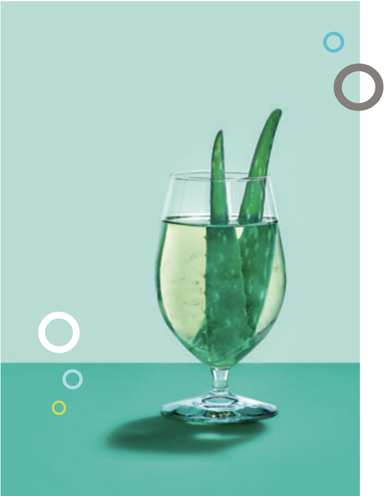 Literature
aloe drink formulation