THF - Tetrahydrofuran
chemistry: intermediates and solvents
SDS Link >
Tetrahydrofuran (THF) solvent is an inert, versatile solvent offering high solvency power for numerous organic substances. It is used as a starting reagent in many syntheses.
adhesives application
Solvent for PVC, polyurethane, polycarbonate, acetate, thermoplastics for adhesives/cements.
adhesives features/benefits:
Rapid uniformbit into substrates, hogh volatile, solvency, minimize gelling and contributes to bonding strength
coatings & inks application
magnetic recording media - used as solvent for magnetizable oxide and binder for resin for polyester and cellulose acetate tapes
vinyl fabric and sheeting coatings - solvent for high molecular PVC resins
PVC printing inks - use as co-solvent for promote adhesion of inks
coatings and inks features/benefits
provides uniform coating thickness and rapid drying
forms solution with high solids and practical woking viscosities
provides good viscosity and rheology control, reduces smearing
Read More >
THF is used as an intermediate for Tetrahydrothiopene for odorizing coal gas.
https://isolve.ashland.com/s/productlanding
https://isolve.ashland.com/
/industries/personal-and-home-care/welcome-to-isolve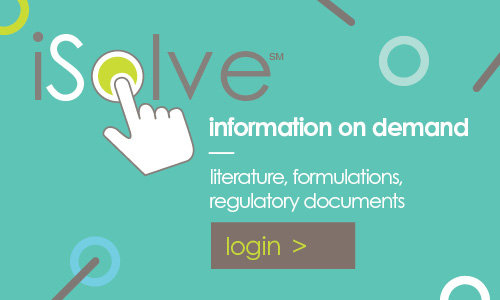 related links