The Composites and Advanced Materials Expo (CAMX)
date(s):
Dec 12 - 14, 2017
location:
Orlando, Florida
who knows that great partnerships create strong solutions?
we do.
Join us at CAMX 2017 to find out how we are partnering to create strong solutions.
- stay strong to the finish with pilogrip™ adhesives
- get proven performance for critical reliability with derakane™ resins
- make waves with maxguard™ gelcoats
Some of our solvers will be sharing information that may be useful to you. Find the times and topics listed below.
Ashland is a finalist for the Infinite Possibility for Market Growth Award for our "Ford/Magna Carbon Fiber Subframe"entry. Lightweighting vehicles, in order to reduce emissions, is a well identified need for the automotive industry. Magna International Inc in cooperation with Ford Motor Company, developed a prototype carbon fiber composite subframe that not only reduces the weight of the vehicle but also consolidates the number of parts needed in its assembly by over 80%. The part is manufactured with Ashland epoxy vinyl ester resin and carbon fiber SMC technology. Because the subframe is an integral part of the vehicle's frame, it has greatly expanded the possibilities of composites use in a truly structural application for mass produced vehicles. The winner for the Awards for Composites Excellence (ACE) competition will be announced at CAMX2017.
Presentation(s)
Improved Modified Acrylic Resin for Use in Demanding Low Flame Spread/Low Smoke Applications

abstract:

Mass transit and architectural applications with demanding flame spread and smoke emission requirements represent attractive new markets for composite materials. One route for meeting these demanding requirements is the addition of high loadings of alumina trihydrate (ATH) to modified acrylic resins. Processing challenges for modified acrylic resins with high loadings of ATH have been common. Ashland has recently developed an improved modified acrylic resin that addresses these processing challenges with high loadings of ATH while maintaining excellent flame spread and low smoke emission performance. This paper will compare properties and performance of MODARTM 820 with previous modified acrylic resins. Methods of application that successfully meet some of the most demanding flame spread and smoke requirements in mass transit and architectural markets will also be discussed.

Considerations Guidelines for Use of FRP Composites in Architectural & Structural Bldg Components

abstract:

This education session will provide an overview of where FRP materials have historically been used and future opportunities in architectural and structural applications. Comparisons to traditional building materials will be provided. Aspects of the IBC will be discussed to provide insight into growth opportunities for composites in building applications. Portions of the ACMA Guidelines will be used to illustrate the specifics around FRP component design criteria and performance requirements. Since the fire performance of FRP is critical to its acceptance, the science of fire retardant (FR) resins and the various test methods used to evaluate their performance (UL 94, ASTM E 119, ASTM E 84, NFPA 285 and NFPA 286) will be touched on with additional detail.

Corrosion Resistant Vinyl Ester Resin for Potable Water Service

abstract:

Asset owners that operate in a wide variety of chemical environments require materials of construction certified by the National Sanitation Foundation (NSF) for use with potable water. These challenging applications include desalination plants, bleach handling facilities and municipal wastewater treatment operations. DERAKANETM 411-350 WSR epoxy vinyl ester resin (VER) has been developed and approved for the fabrication of piping, vessels, and ducting that require NSF 61 certification for these applications. This new, versatile bisphenol-A epoxy vinyl ester resin is designed for use with multiple curing systems, and enables the fabrication of NSF-approved piping greater than ½" diameter and vessels greater than 5 gallons in volume with the same proven corrosion performance as industry leading DERAKANETM 411 epoxy vinyl ester series resin. This paper will describe results from NSF 61 certification testing, typical mechanical properties and recommended applications for this new corrosion resistant DERAKANETM resin.

Low VOC Low Odor SMC formulations

speakers:

Thomas J. Skelskey

abstract:

There are increasing demands for automobile composite parts with low residual volatile organic compounds (VOCs), low or no styrene, and low odor. Each of these three demands are achievable but the terms are not interchangeable. For example, a product can be formulated with no styrene, yet still have an odor. As well, a product can be formulated with an appreciable amount of styrene and have a very low detectable odor. This paper will present the methods used to develop sheet molding compound (SMC) formulas for low odor applications, low residual VOC applications, and low or no styrene applications.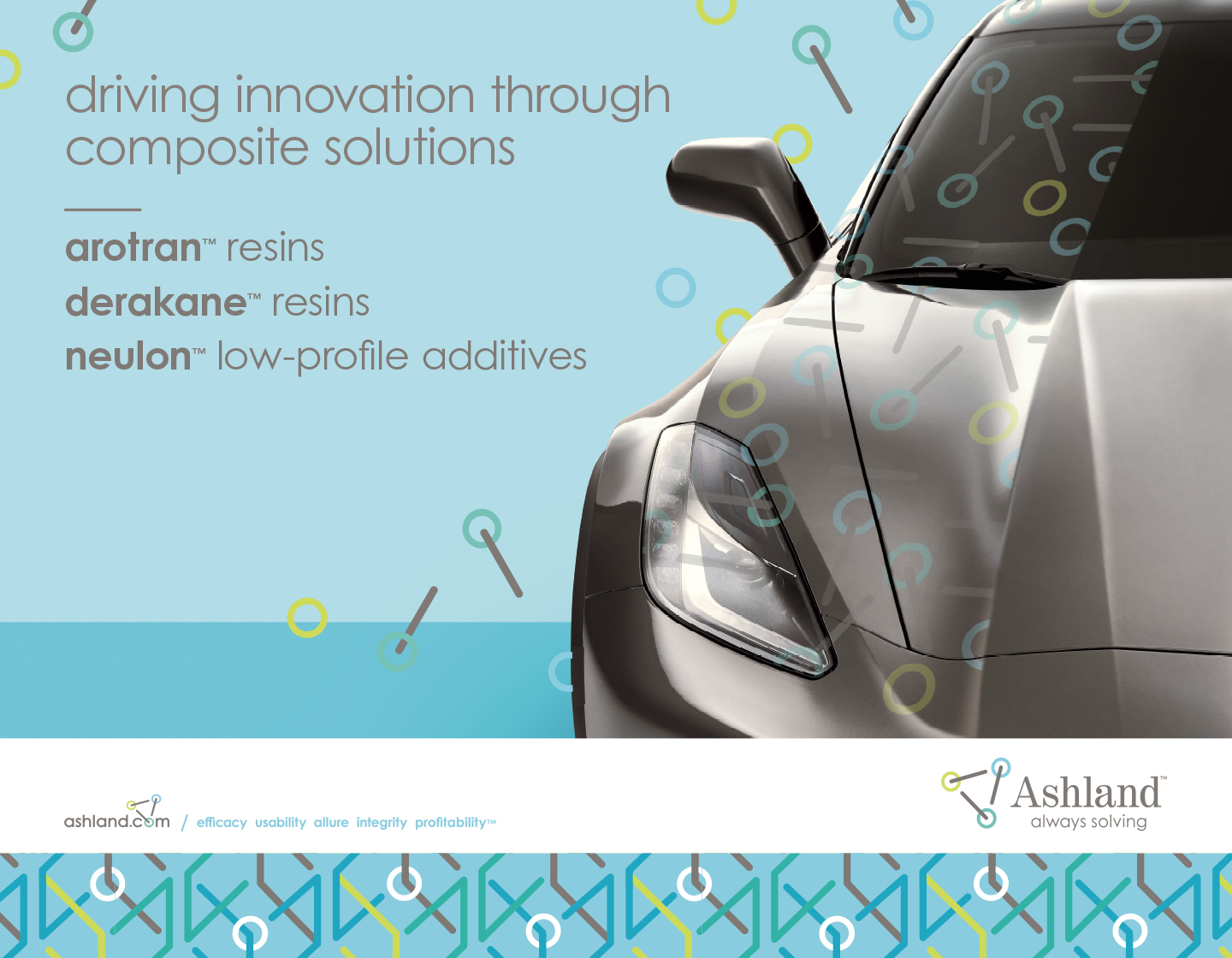 Meet Our Solvers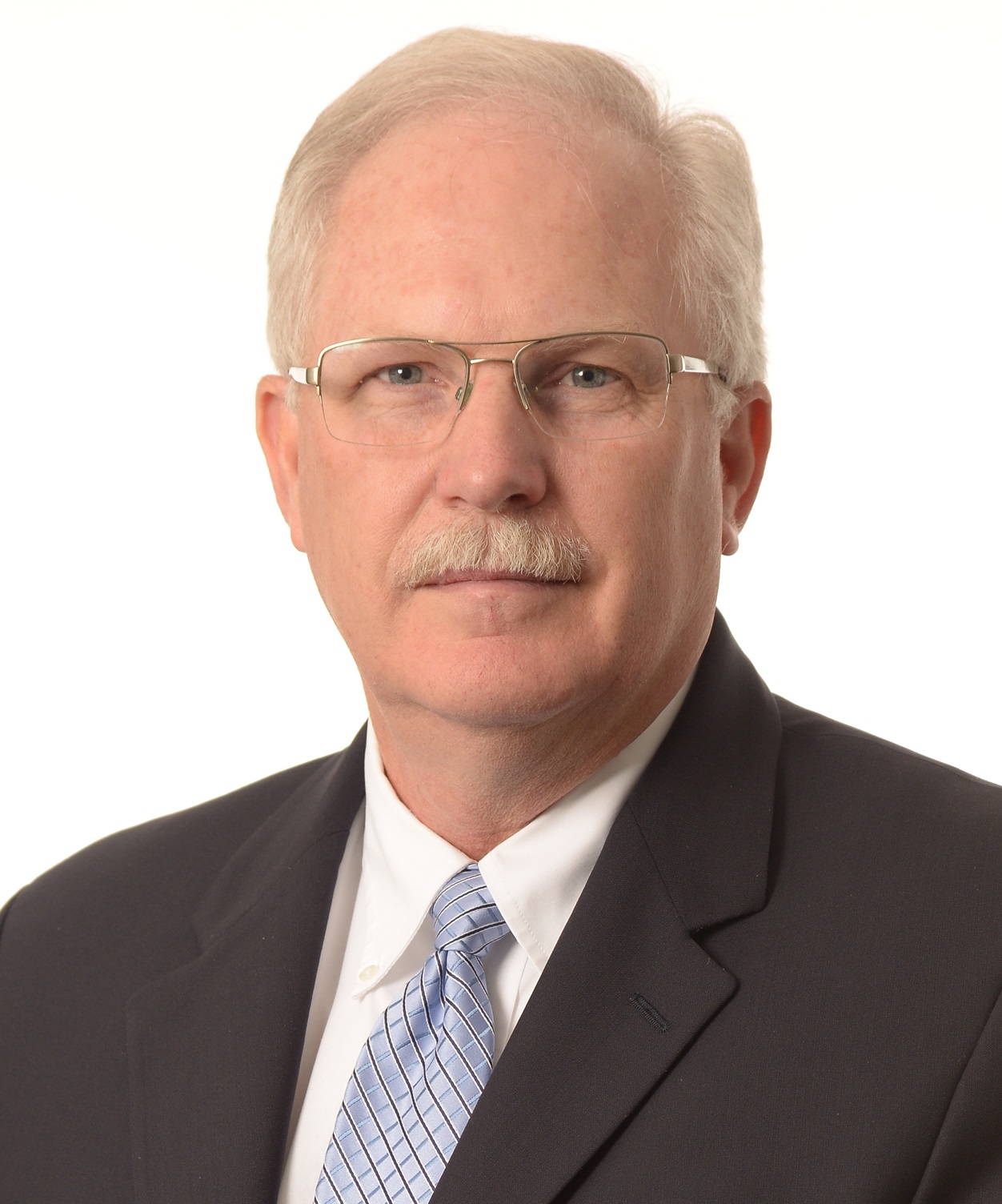 Name: Mike Stevens
Bio: Mike is a Principal Scientist and CR/FR Resin Technical Service lead for North America with Ashland Composites. He has been with Ashland for 32 years conducting product development and testing of fire retardant and corrosion resistant resins. Mike spent his first 6 years in industry working for Dow Chemical in epoxy and vinyl ester resin chemistry.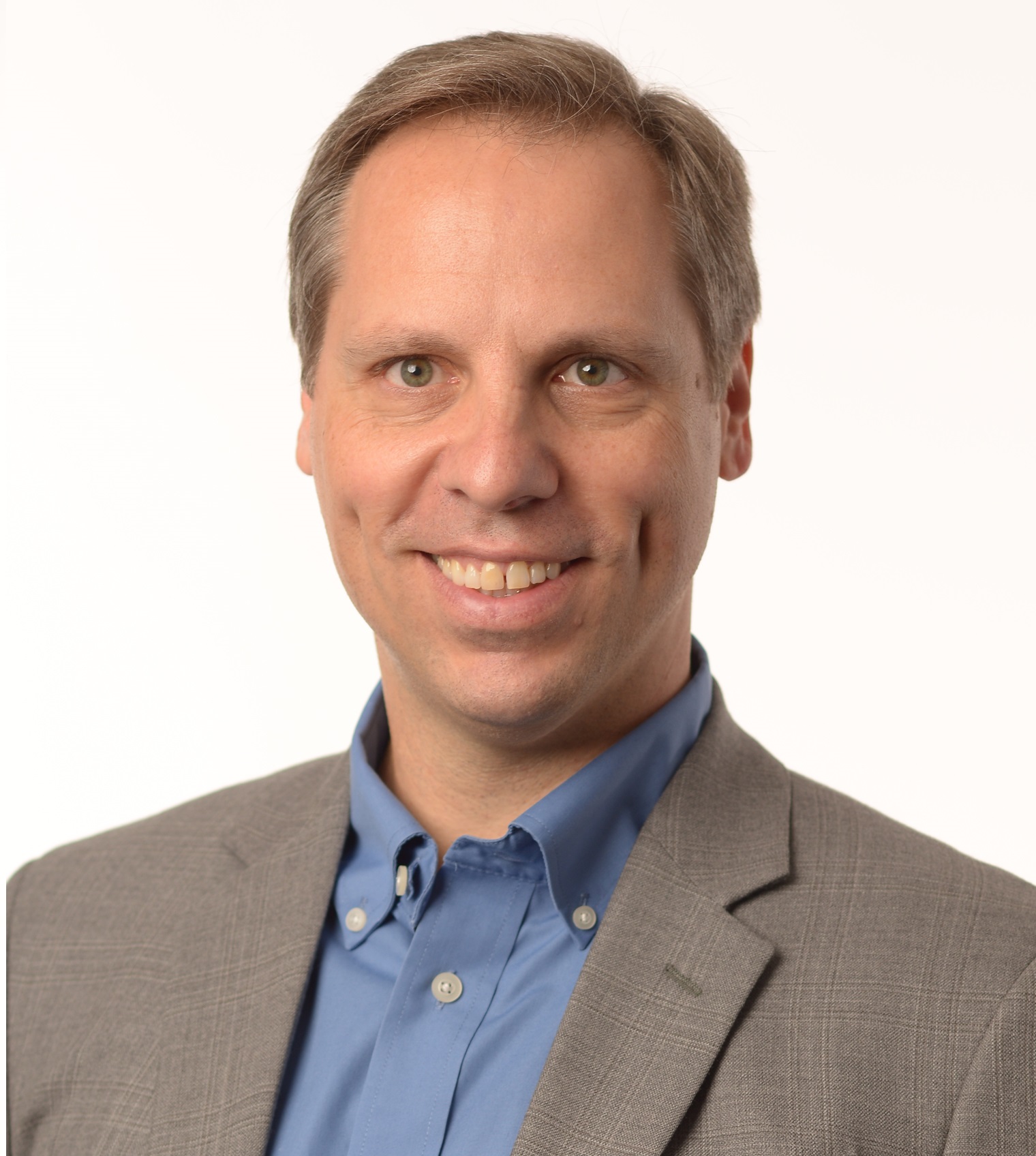 Name: Kevin Lambrych
Bio: Kevin has 16 years of experience in the global composite materials markets. Since 2002 he has worked for Ashland in a number of roles supporting thermoset resin research, product development, technical service, marketing, and business development. In his current role, Kevin manages the Ashland Corrosion Science Center in Dublin, Ohio.
Connect with Kevin on LinkedIn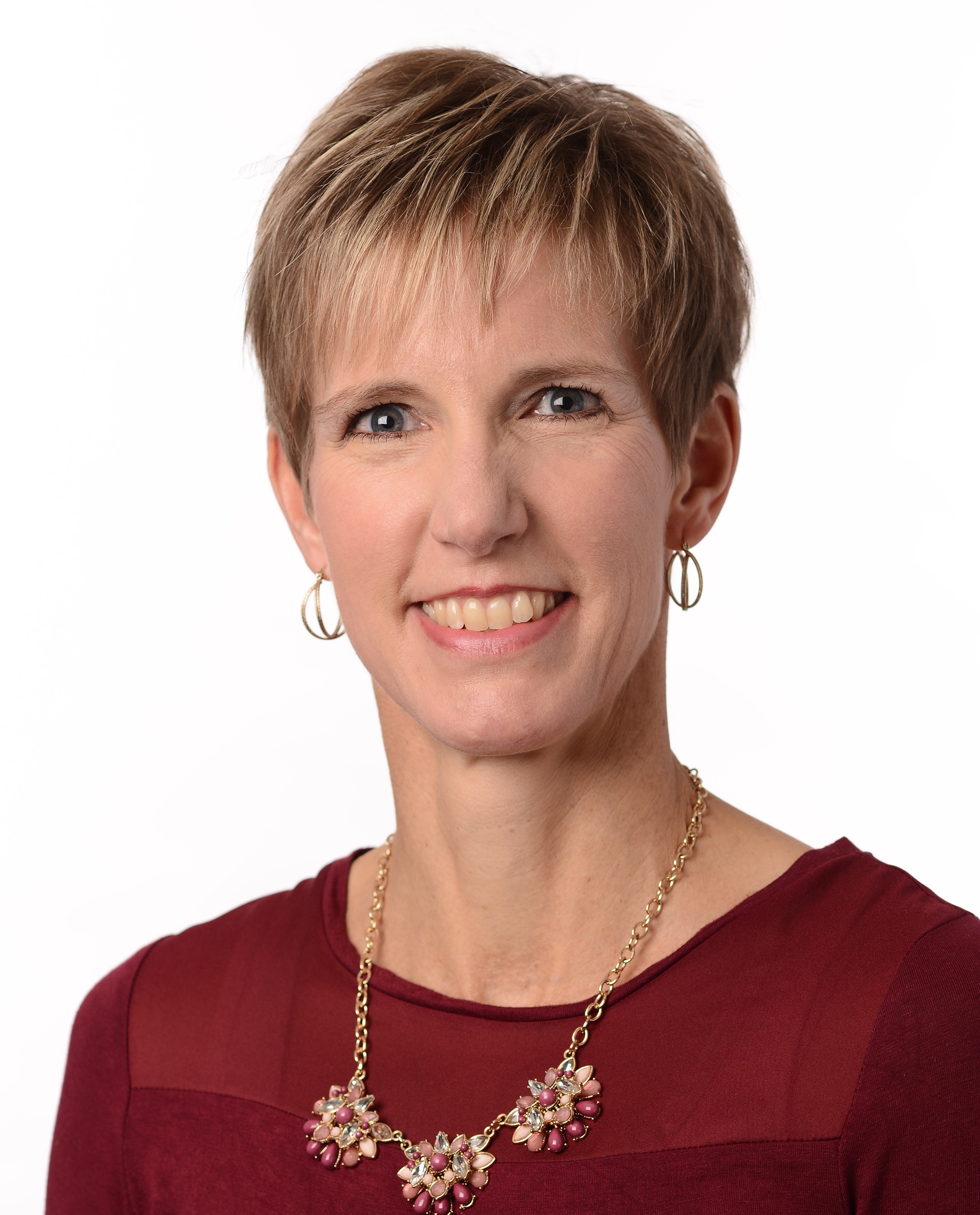 Name: Lisa Adkins
Bio: Lisa works in the Composites group as a Technical Service Representative for corrosion resistant vinyl ester and polyester resins. She has worked and consulted for Ashland in the vinyl ester and polyester area for twenty-seven years. Lisa received her bachelor of science degree in chemistry from the University of Mary Washington.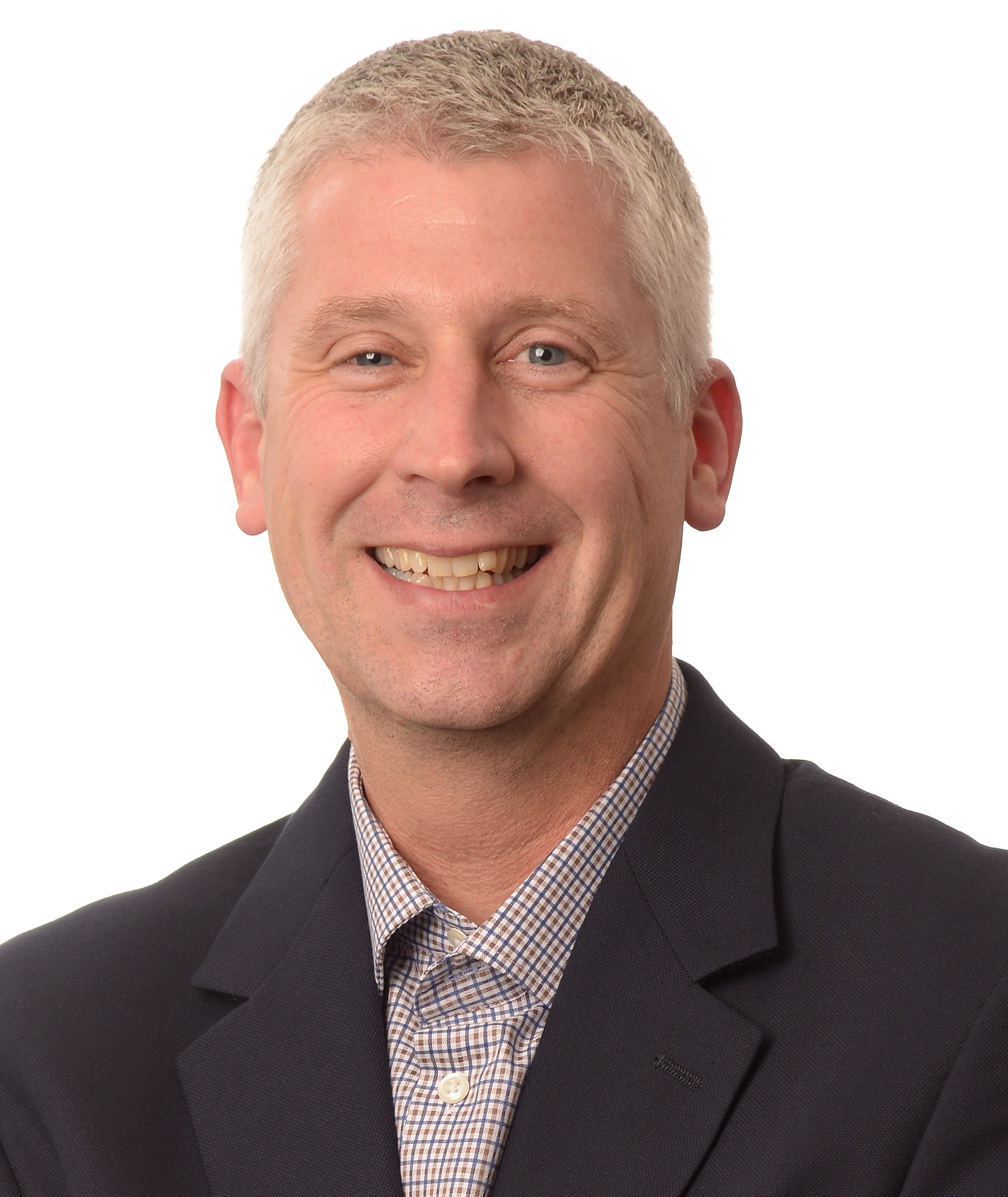 Name: Thomas J. Skelskey
Bio: Tom is the Group Leader for the Product Development Group for the transportation market with a focus on developing SMC with lower odor/lower voc, lighter weight, and increased strength. Tom started as a Process Engineer with Ashland upon graduation from the University of Cincinnati in 1991. He has served in varying roles with the company, all related to the production and development of thermoset resins for open and closed molding processes.