American Coatings Show - Removed
date(s):
Apr 10 - 23, 2018
location:
Indianapolis, Indiana
where fresh ideas flow and level heads are always solving
In order to better meet the performance challenges of waterborne paint formulators, Ashland is broadening its market-leading portfolio of hydrophobically modified hydroxyethylcellulose (HMHEC) products with the introduction of Natrosol Plus 550 HMHEC. This new product will be launched to the North American market at the American Coatings Show in Indianapolis, Indiana, April 10-12, 2018.
Join our solvers at Booth 1249.

our HEC rolls ahead of the market again –
natrosol™ plus 550
- improved thickening efficiency
- anti-spatter
- smooth flow characteristics
- excellent color development, color acceptence and viscosity retention on tinting
who helps color your world? –
dextrol ™ | strodex™ phospate ester surfactants
- stabilizes and enhances colors in paints and universal colorants
- enhances gloss, stability and wetting
- many APEO-free and solvent-free alternatives for near zero-VOC formulations
- can provide glycol-free freeze thaw stability
finish first in your class –
aquaflow™ synthetic thickeners
- Aquaflow™ XLS-series synthetic thickeners are KU & brookfield drivers for best-in-class applied hiding
- Aquaflow™ NLS-220 synthetic thickener maximizes gloss, flow and leveling in a solvent-free, efficient KU-driver
- Aquaflow™ NHS-series synthetic thickeners are highly efficient, ICI drivers designed for ultimate roller transfer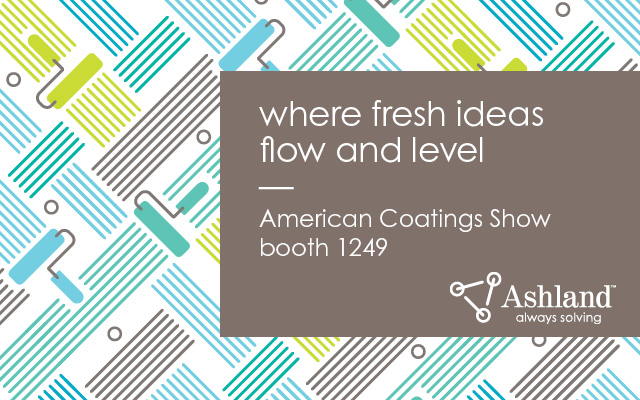 speakers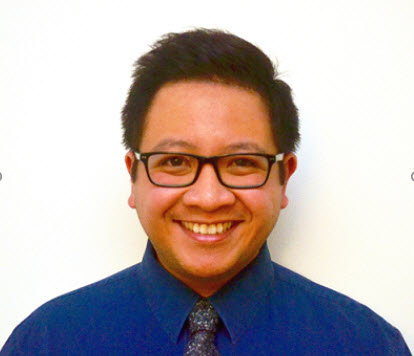 Name: Kent Maghacut
Topic: optimization of applied hiding, raw material costs, and TiO2 with Aquaflow™ rheology modifiers
Time: Tues 4/10, 4:20pm
Bio: Kent is a Coatings Technical Service Scientist for Ashland Specialty Ingredients from Jersey City, NJ. He has worked at Ashland's Wilmington, DE Research Center joining the company after graduate school in 2012.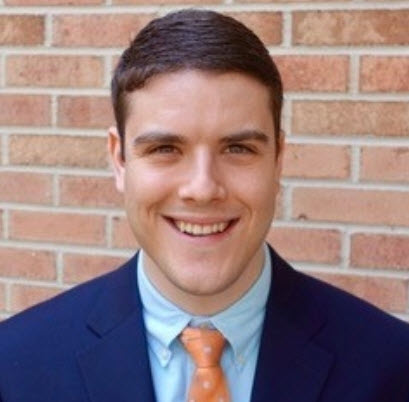 Name: Joe Ambrosi
Topic: Natrosol™ Plus 550, a new hydrophobically-modified hydroxyethylcellulose
Time: Tues 4/10, 4:40pm
Bio: Joe is a Coatings Technical Service Scientist at Ashland in Wilmington, DE. He has worked at Ashland for three years originally joining the company while completing his education.