Future success is dependent upon the strength of our differences
The Ashland Women's International Network (AWIN) cultivates success in career aspirations for women across all levels of Ashland in pursuit of greater inclusion and diversity. The organization recently brought a cross-functional, international group of 24 women solvers from eight countries together in Houston for a program to help enhance professional and personal development and enable opportunities for growth. Guillermo Novo, Ashland CEO and Chairman of the Board kicked off the first day with an inspiring discussion on inclusion and diversity. The summit focused on taking charge of professional and personal development using tools designed for the modern-day workplace.
Multiple Ashland executives and a member of Ashland's Board of Directors shared their career trajectory including a panel discussion that addressed multiple topics. Summit participants toured Ashland's Texas City manufacturing facility and witnessed firsthand how Ashland's acetylenic products are made, how safety is always first, and the multiple capital improvements made at the plant.
The Summit provided multiple networking opportunities for the participants to form true bonds with one another and it closed with an exercise that encourages women to forge ahead in their careers to achieve their full potential.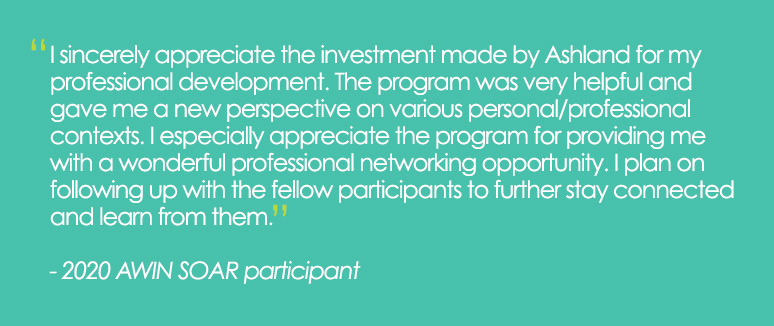 Read More >