Ashland is intensifying ESG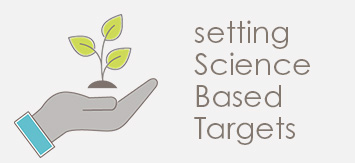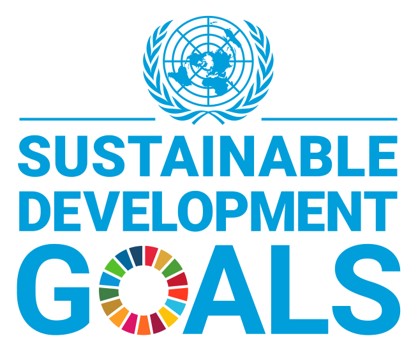 we've committed to the Science Based Targets initiative
Ashland is joining the global movement of leading companies and aligning operations with the ambitious aim of the Paris Climate Accord to limit global temperature rise to 1.5°C above preindustrial levels. Ashland has also committed to making the UN Global Compact and its principles part of the company's business strategy, culture and day-to-day operations, and will engage in collaborative projects which advance the broader development goals of the United Nations, particularly the Sustainable Development Goals.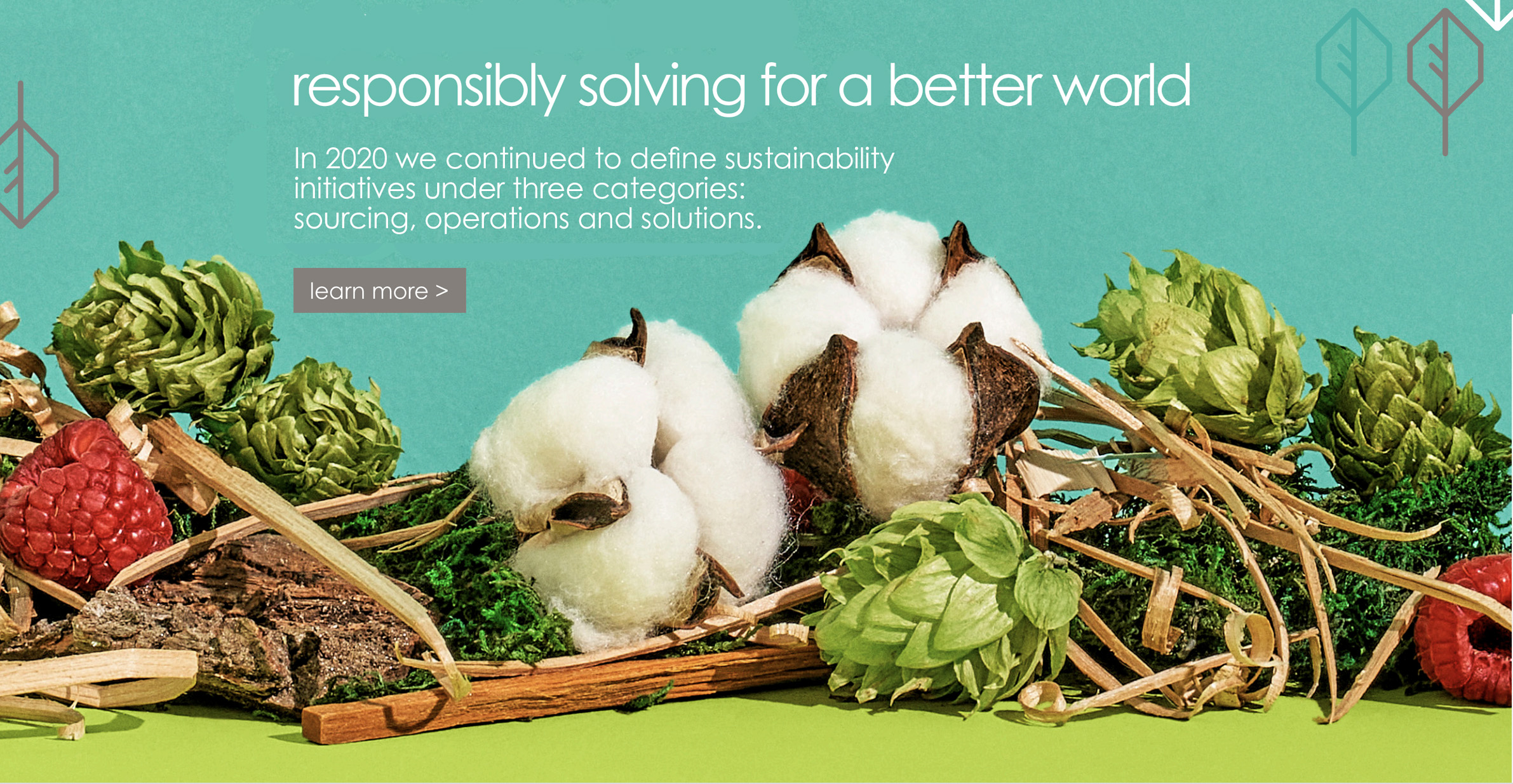 chairman's message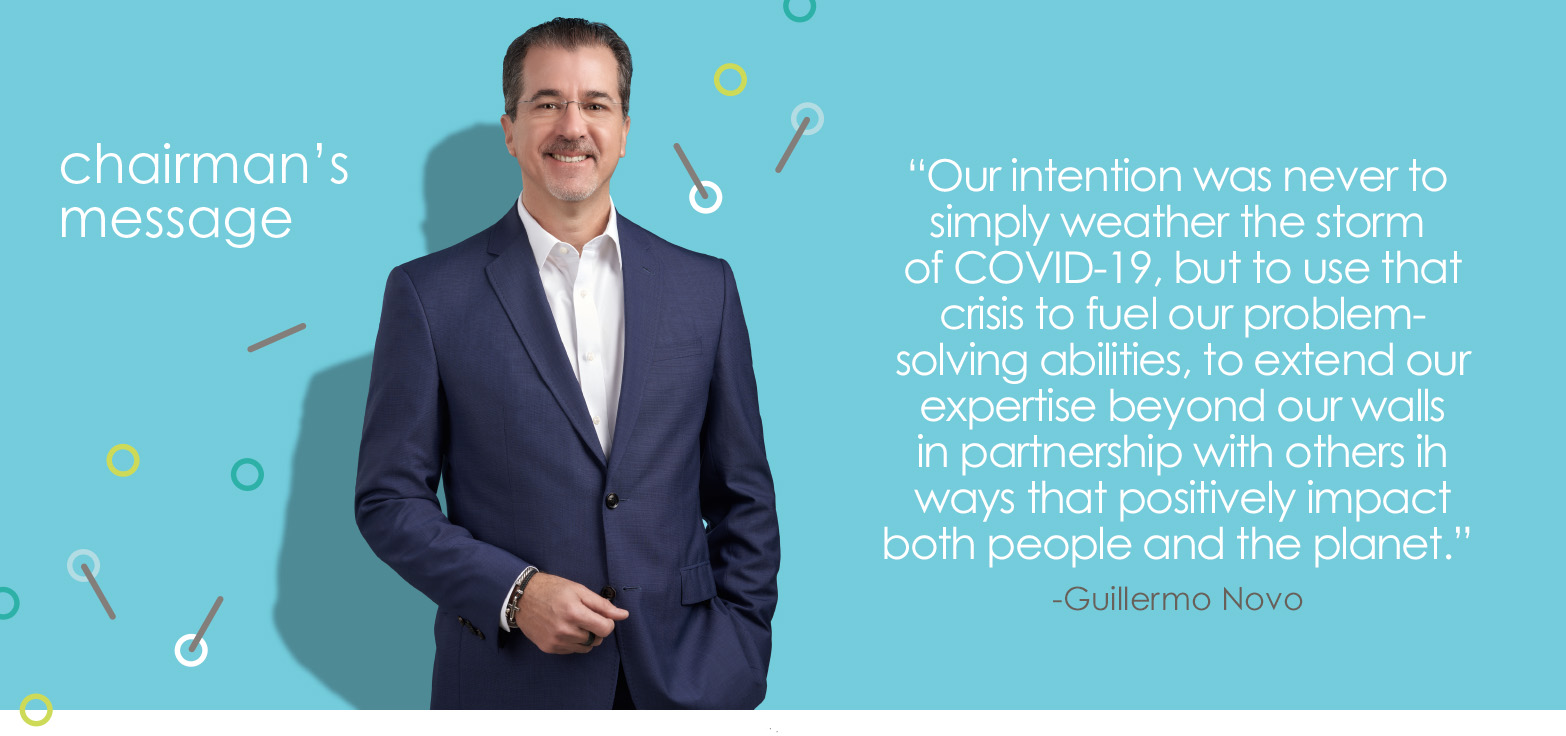 Ashland in the news
Ashland is recognized by Henkel beauty care with sustainability award 2021
Styleze™ es-1 was chosen for this award as it supports Henkel's ambitious sustainability objective of becoming fully biodegradable in formulations by 2030.
Styleze™ es-1 is a nature-derived polymer that delivers voluminous style for bouncy, defined waves, and curls. This COSMOS-validated, biodegradable solution provides improved style durability and 48-hour humidity resistance and is perfect for mousse formulations, both aerosol and non-aerosol, as well as leave-on styling treatments and curl creams.
COV!D-19 Ashland's response to support our employees and the communities in which we work and live
The COVID-19 pandemic has challenged the world in unprecedented ways, affecting millions of people and countless institutions around the world. Ashland's Incident Management Teams (IMT) have operated with the singular focus of keeping our employees, customers, and families safe while continuing to provide essential specialty materials during this crisis.
Ashland furthers ESG agenda on Earth Day and supports The Nature Conservancy forest restoration effort to help Plant a Billion Trees
Ashland supports The Nature Conservancy's Plant a Billion Trees effort with a donation of $20,000 to plant approximately 10,000 trees, advancing the broader development goals of the United Nations, specifically the Sustainable Development Goal for Life on Land.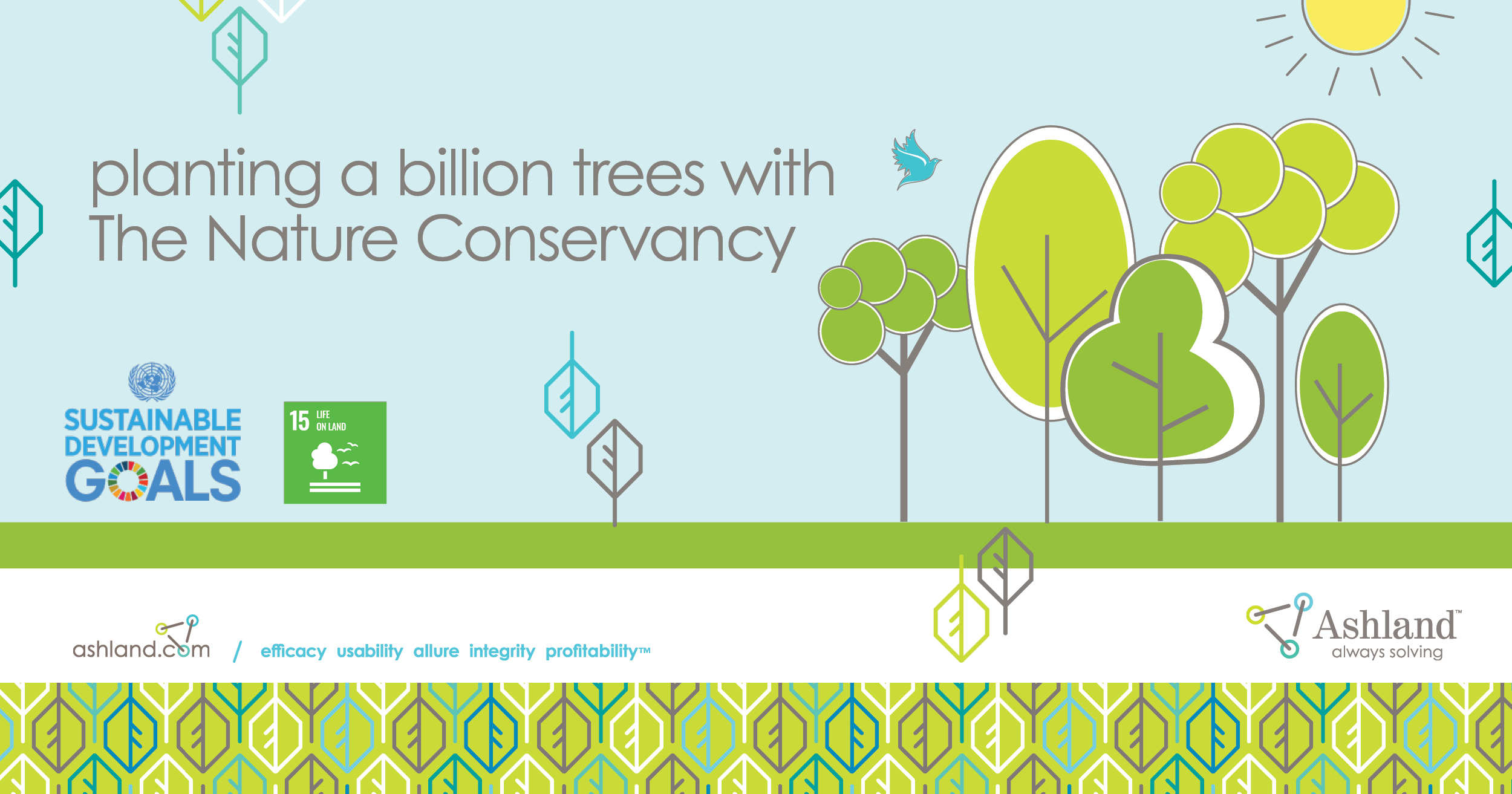 We are passionate about solving in ways that improve our customers' products and processes while reducing our environmental impact, preserving the world's natural resources and enhancing the quality of life within the communities in which we operate.
wildlife habitat program and onsite solar energy carport at Wilmington headquarters
Since the company moved its headquarters from Covington, Kentucky to Wilmington, Delaware several local sustainability initiatives have been completed to further the company's sustainability journey and reinforce good neighbor practices.
World of chemicals article: Customer, consumer, investor focus to drive sustainability
Nicole Voss, Director, Environmental Health, Safety and Sustainability, Ashland notes how the chemical industry is focusing on natural, renewable, biodegradable and recyclable products, as consumers continue to look for quality products with a decreased carbon footprint.
Supporting the Trend toward Plant-Based Foods while Incorporating Circular Economy Practices
To address the need to efficiently and effectively feed a growing global population, as well as help fight climate change, conserve land and water use and improve food security, the United Nations has recommended decreasing global meat consumption. Ashland has developed an innovative plant-based, meat-alternative food product to help address global food needs. Benecel™ MX modified cellulose (methylcellulose) is a cellulose-based product specially formulated for meat-alternative and vegetable-based applications.
American Chemistry Council recognizes Ashland with a 2020 sustainability leadership award for environmental protection and circularity
The American Chemistry Council (ACC) has recognized Ashland Global Holdings Inc. (NYSE: ASH) with a sustainability leadership award for environmental protection and circularity. The award was presented during the ACC Annual Meeting held virtually due to the COVID-19 pandemic.
Ashland Receives Four Habitat Conservation Certifications®
Ashland was recognized for contributions to environmental conservation and wildlife habitat preservation by the Wildlife Habitat Council (WHC).
At the 2019 WHC Conservation Conference in Baltimore, Maryland, Ashland received four Conservation Certifications®. WHC's certification program recognizes commendable wildlife habitat management and environmental educational program at individual sites. It also provides third-party credibility and an objective evaluation to help companies demonstrate a voluntary long-term commitment to managing quality habitat for wildlife, conservation education, and community outreach initiatives.
Ashland wins 2019 Sustainable Beauty Award
Ashland has won the Best Sustainable Ingredient award for Cb2 Skin™ biofunctional at the Sustainable Beauty Awards, concurrent with the European edition of the Sustainable Cosmetics Summit. Cb2 Skin™ biofunctional is an innovative alternative to cannabis derivatives such as Cannabidiol (CBD) oil or hemp oil. Sourced from a fully integrated and sustainable farm in Columbia, this patchouli-derived cb2 activator is associated with skin calming, soothing benefits, and greater skin comfort when skin is exposed to stress.
Ashland's Merry Hill facility to receive the 2019 SOCMA sustainability award
Ashland's Merry Hill facility is being recognized for its tremendous efforts and unique approaches to sustainability practices as part of the association's 2019 Performance Improvement Awards program during SOCMA Week, December 4-6, in New Orleans. Ashland's Merry Hill facility is being recognized for the outstanding job it has done in developing processes and reimagining resources to safeguard the environment. Ashland's Merry Hill plant used unique processes included in its sustainability program. The facility utilizes an air emission data system that captures real-time information tied to process transactions. The facility also is reimagining resources by returning nutrients that are left unused back to the earth to maintain and enhance nutrient rich fields to sustain harvest yields. The Merry Hill site achieved a 100 percent waste diversion rate, which reduces the need for additional fertilizers to be applied to the field. This reduction in fertilizer also decreases the likelihood of non-point source pollution in the form of field run off.
related links
business unit sustainability guides