specialty additives sustainable products
Two new nature-derived cellulose thickeners were introduced in 2019. They offer higher higher thickening efficiency versus any competitive cellulosic product on the market worldwide. High thickening efficiency means less thickener dose is required to achieve target viscosity of the paint formulation. For example, when compared to Natrosol™ HHBR HEC, the previous Ashland benchmark for high efficiency, these new products offer comparable performance at reduced weight percent dosing:
Natrosol™ HHBR 5070 HEC a 10% lower dose is required to match HHBR's performance with full biostability maintained
Natrosol™ HVR 10000 HEC a 14% lower dose is required to match HHBR's performance This would mean less product packaging, and fewer or lighter shipments necessary, thereby reducing the associated CO2 emissions associated with transport.
aquaflow™ NHS-380 synthetic rheology modifier
Aquaflow™ NHS-380 liquid synthetic rheology modifier was launched for the Chinese market in 2019. Specifically, Ashland R&D moved quickly after new regulations were announced in 2018 that specified more stringent requirements and testing methodologies for compliance to China's Green Label for Paints and Coatings. Ashland developed a fully compliant new Aquaflow™ grade with the ability to maintain highest performance standards coupled with full Green Label compliance, an important environmental standard for the Chinese market. Ashland's new Aquaflow™ NHS-380 retains all the performance benefits of Aquaflow NHS-300, a highly efficient, market-preferred liquid thickener for premium paints and coatings.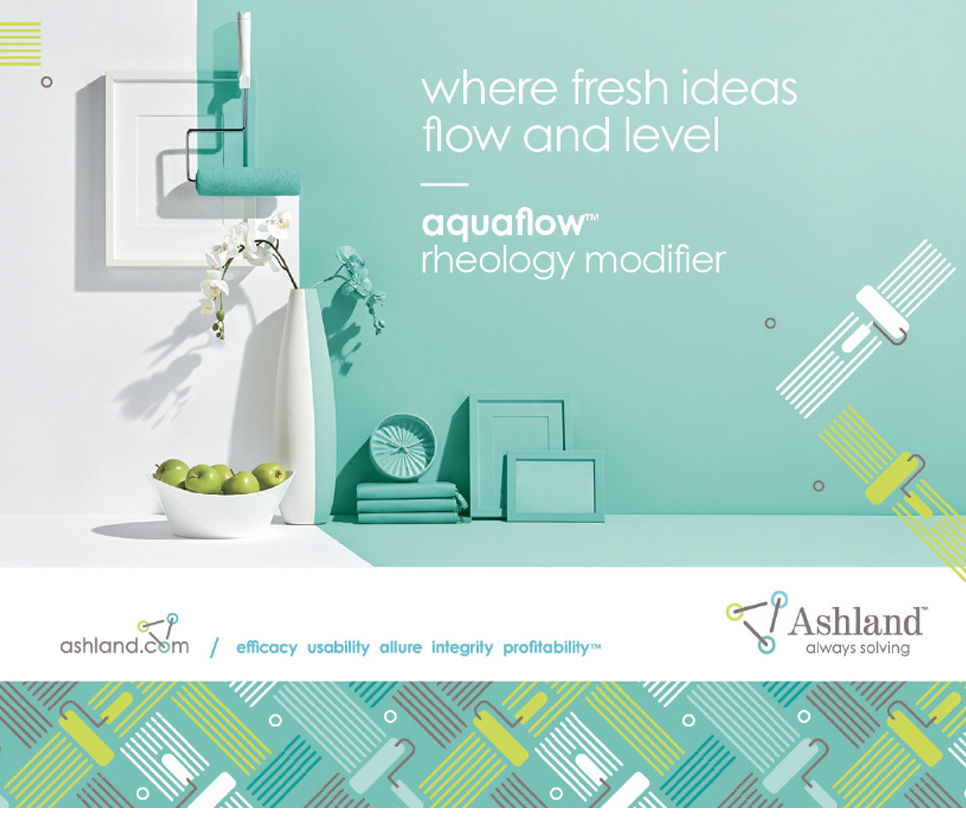 back to sustainble products page >
Read More >