Maxguard™ gelcoats
Chemistry: Composites
SDS Link >
A gelcoat is an in-mold coating used in fiber-reinforced plastics and cast polymers. Ashland's premium Maxguard gelcoats provide superior performance in critical use environments with the added value of high protection in combination with outstanding cosmetics and exceptional in-process application properties.
Maxguard gelcoats meet the toughest requirements set by classification societies such as Lloyd's Register of Shipping, Det Norske Veritas and ANSI. Several Maxguard gelcoat products are available through Ashland's unique auto-adjust Instint™ color tinting service.

Maxguard™ NRP white gelcoats deliver the highest weatherability and blister resistance in a low HAP marine performance white on the market while retaining the high ease of use attributes the industry has come to expect from Ashland's gelcoats.

Maxguard™ NCP color gelcoats have gained a reputation in the industry for delivering the best balance of properties in a high performance low HAP marine gelcoat. Not only do the Maxguard NCP colors have great gloss, color, and blush performance, but they are also easy to repair and easy to use.

Maxguard™ NRX white gelcoats deliver the unique combination of the highest flexibility performance along with exceptional weathering. Built for demanding applications, Maxguard NRX delivers these attributes in an easy to spray formula.
Maxguard™ MRR Ultra Jet Black specialty marine gelcoats
are unmatched in the marketplace with regard to its jet black color and "mirror" like finish. Maxguard MRR is specifically designed and formulated to provide boat builders with the deep black color they need to achieve the aesthetic they desire.
Maxguard™ SCP high performance marine gelcoats
exhibit great depth of color and an unprecedented level of UV, blush, and blister resistance. In addition to its appearance and performance, Maxguard SCP high performance marine gelcoats offer excellent application properties, great reparability, and a high level of crack resistance.
Maxguard™ EZM marine white gelcoats are specifically designed to offer easier application in complex molds along with excellent weathering performance. In addition to its application properties, EZM gelcoat achieves the high level of UV and blister resistance required by the world's top boat builders to deliver the allure and usability their customers desire.
Read More >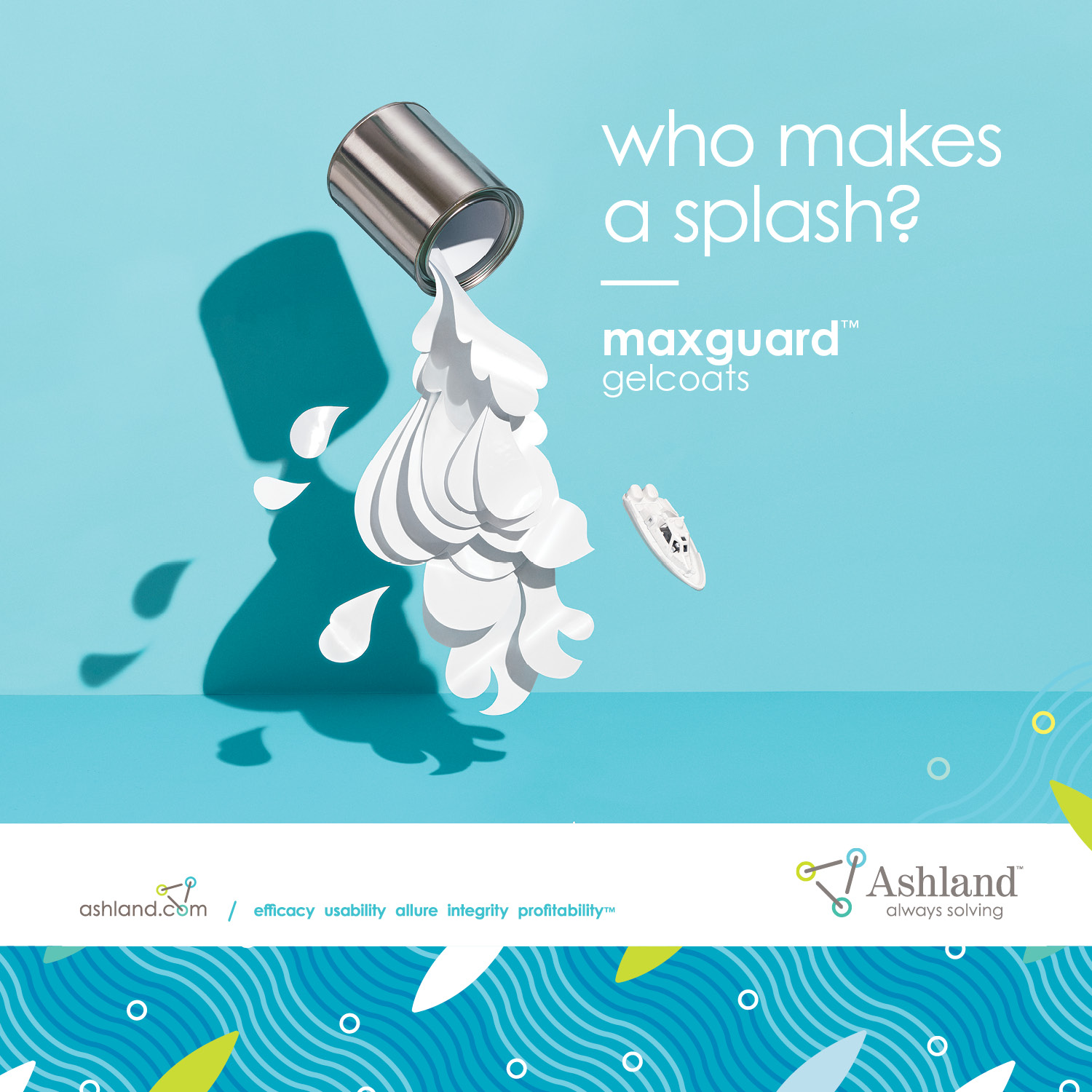 Related Links
Documents