what's new at CPhI and AAPS?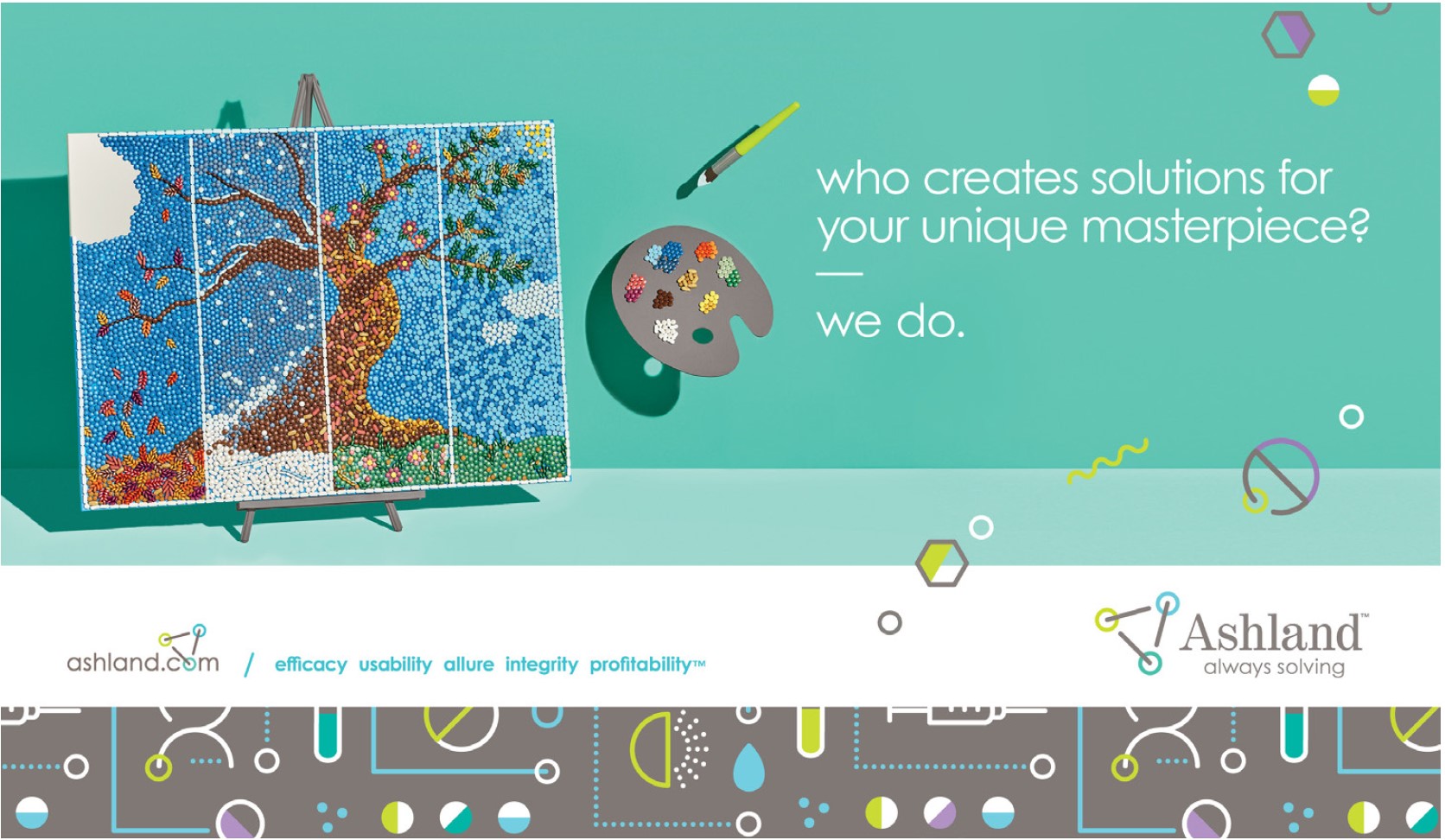 CPhI Worldwide
dates: nov 5-7, 2019
location: Frankfurt, Germany
booth: 102B13
AAPS PharmSci360

dates:
nov 3-6
,
2019
location:
San Antonio, TX

booth:
465
who creates solutions for your unique masterpiece? we do.
Ashland is expanding its portfolio to meet formulator's growing needs during AAPS and CPhI. With its significant history in pharmaceuticals and one of the widest available range of products for oral solid-dosage forms, Ashland has a solid foundation to help find excipient and formulation solutions for you.

Our solvers invite you to visit at AAPS at booth 465, and at CPhI Worldwide at booth 102B13 to learn more about these latest innovations: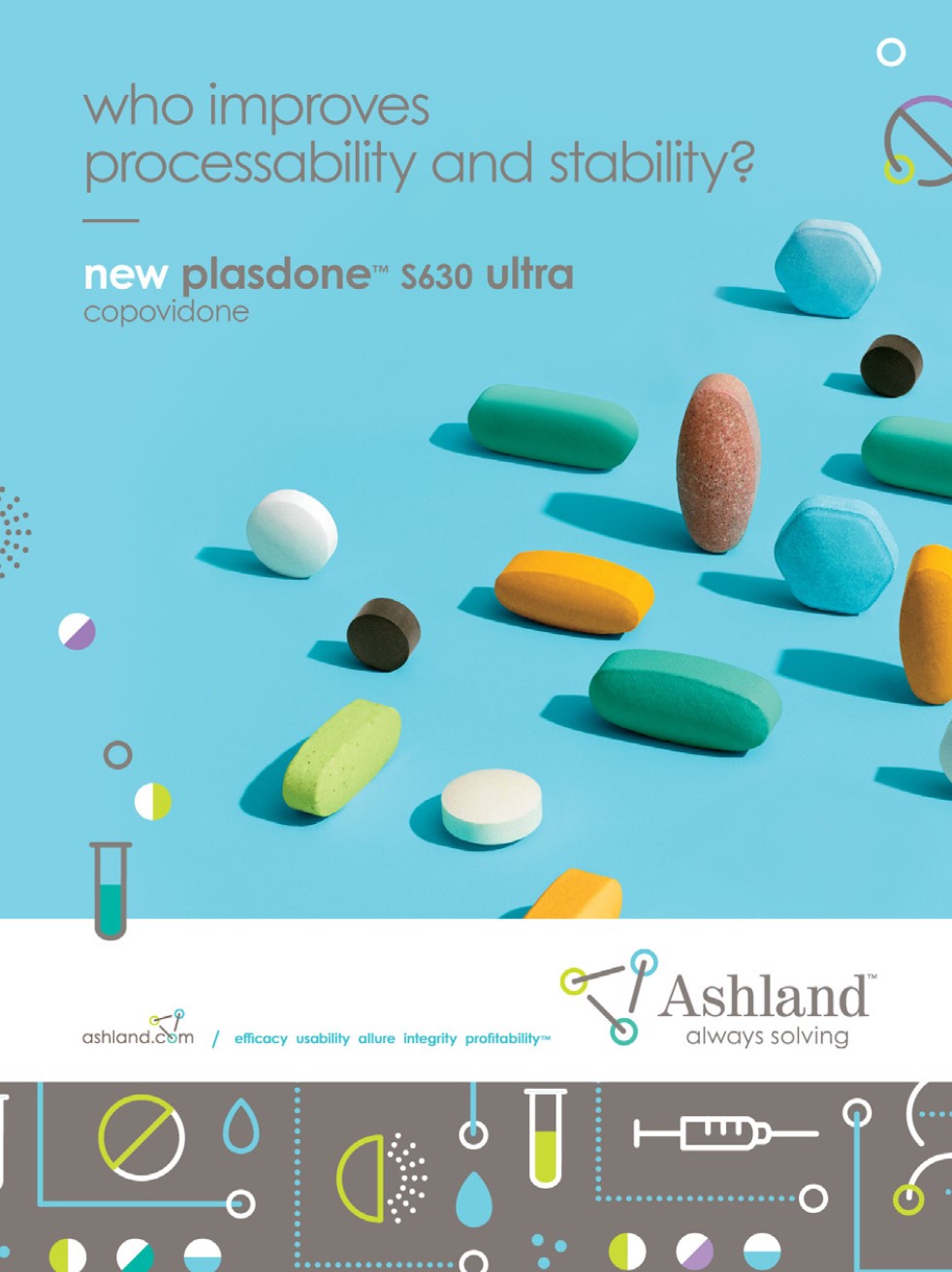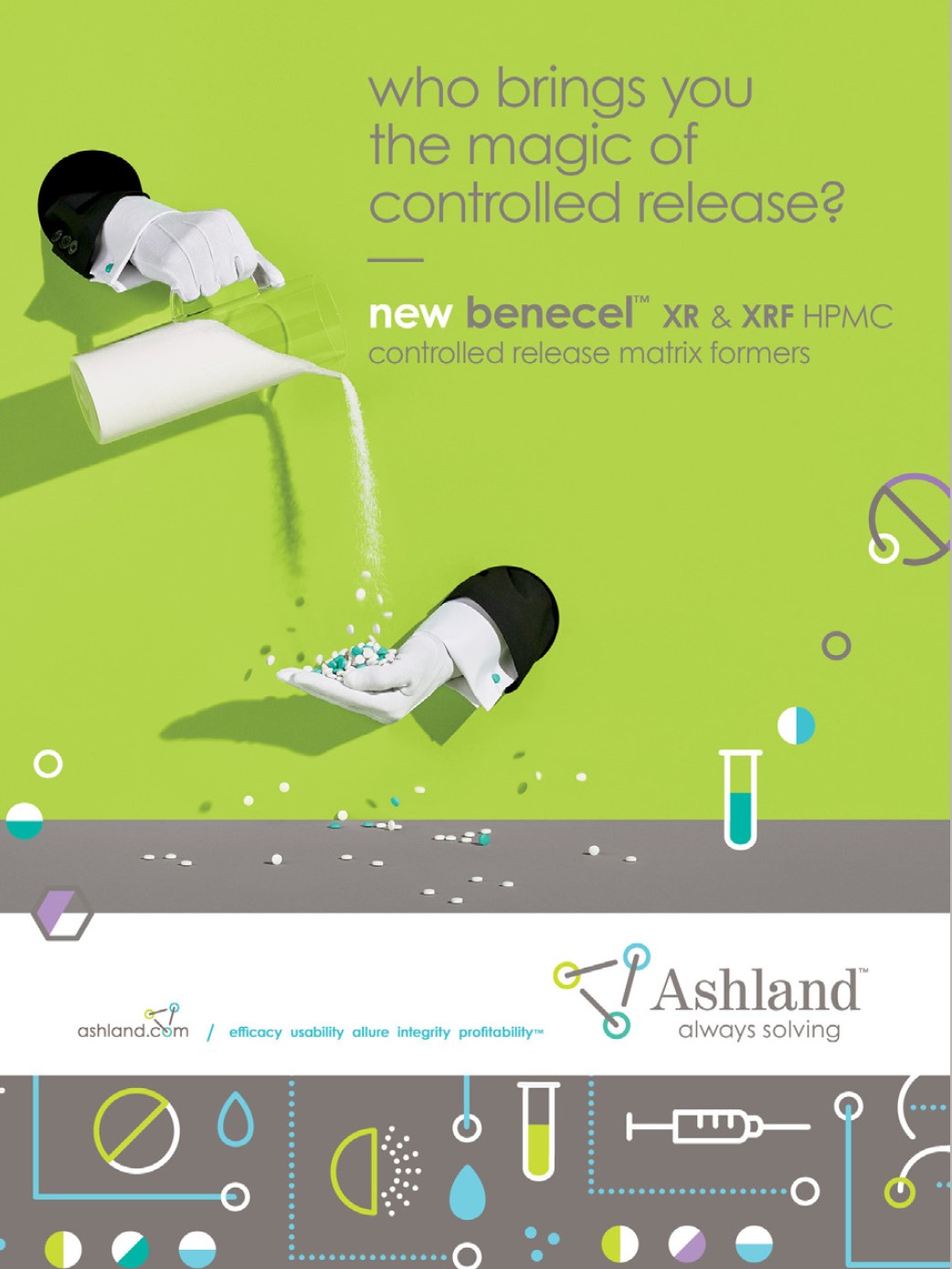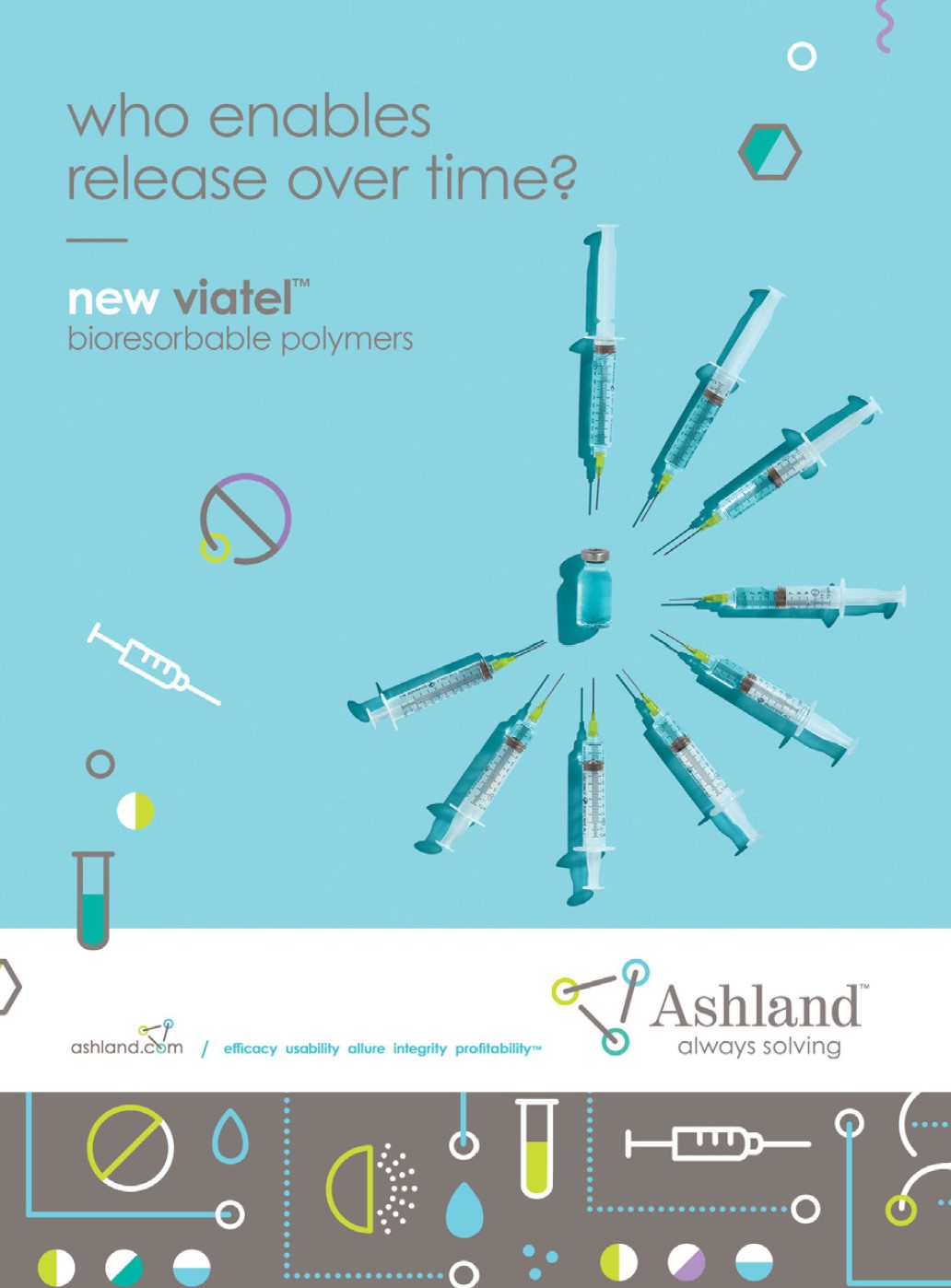 plasdone™ S630 ultra
A new and improved version of copovidone, Plasdone™ S630 Ultra is designed to provide better performance in tablet formulations, hot melt extrusion (HME) and in continuous processing.
benecel™ XR & XRF
Benecel™ XR and XRF are HPMC products with optimized polymer structure and particle morphology that enable the formulation of safe, effective, and robust oral solid controlled-release dose forms.
viatel™ bioresorbable polymers
With the addition of Viatel™ bioresorbable polymers, Ashland provides a comprehensive line of products for parenteral, controlled release drug delivery.
Read More >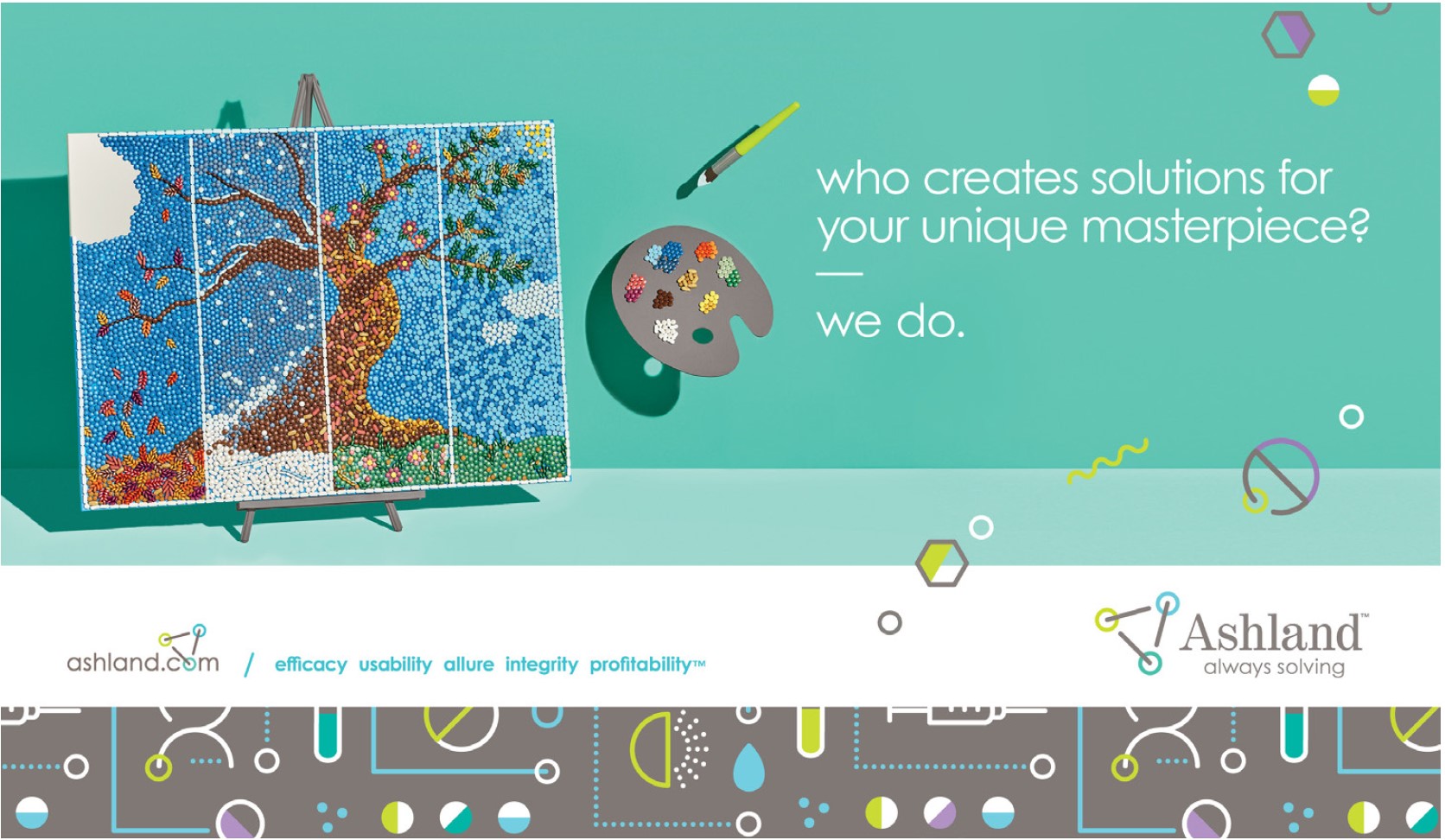 visit our solvers at AAPS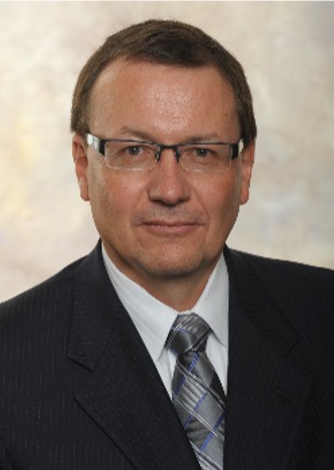 Thomas Dürig, Ph.D.
Excipient Engineering and Design to Enable Continuous Manufacturing
Tuesday, November 5
9:30 AM - 10:00 AM
Location: 214 CD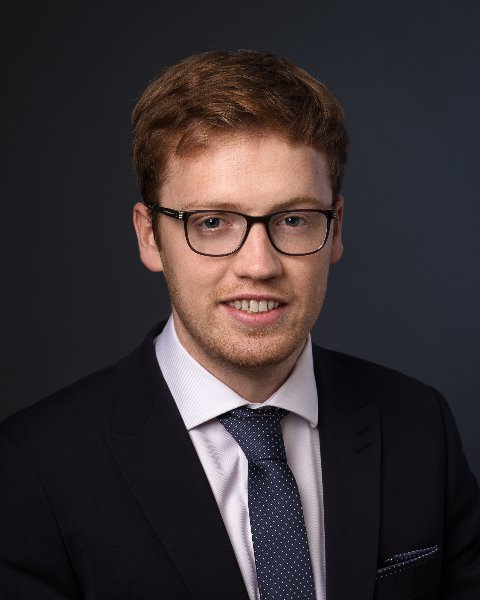 Seán McMahon, MSc, Ph.D.
Bioresorbable Polymers: Design, Performance
and Control in Drug-Delivery and Medical-Devices
Wednesday, November 6
9:30 AM - 10:00 AM
Location: 217 CD
learn more