Aquarius™ Genesis
chemistry: film coating systems
SDS Link >

who helps you get to the finish line faster?
__

we do.


introducing aquarius™ genesis film coating system
Ashland has a new, high-solids film-coating system for immediate-release applications. The Aquarius Genesis film coating is designed for application at up to 35% solids while producing films with outstanding strength, adhesion and smoothness.
The pharmaceutical industry is moving from traditional batch manufacturing to continuous manufacturing, which can save money by reducing waste, eliminating loss from failed batches and cutting inventory overhead costs. Aquarius Genesis film coating can significantly increase the throughput of continuous coaters.
This new film coating is also scalable across traditional batch coating equipment, providing shorter application times and therefore higher throughput. When purchase of a new coating line or expansion of an existing one is being considered, the use of Aquarius Genesis film coating system can substantially reduce the needed capital investment.


key features and benefits
Whatever the application, Ashland designs, creates and applies specialized chemistry in ways that amplify the efficacy, refine the usability, add to the allure, ensure the integrity, and improve the profitability of customer products and applications. We are always solving™.

profitability: increased throughput of batch or continuous coaters
usability: produces film coatings with outstanding properties such as high strength and adhesion
allure: produces film coatings with superior smoothness, color uniformity, and coverage
integrity: reduced mechanical stress from shorter processing times minimizes tablet edge defects
efficacy: lower processing temperatures provides protection to heat-sensitive APIs
Read More >
evaluation of an ultra-high speed high gloss film coating system in the GEA ConsiGma™ Coater

additional content coming soon
additional content coming soon
additional content coming soon
https://isolve.ashland.com/s/productlanding
https://isolve.ashland.com/
/industries/personal-and-home-care/welcome-to-isolve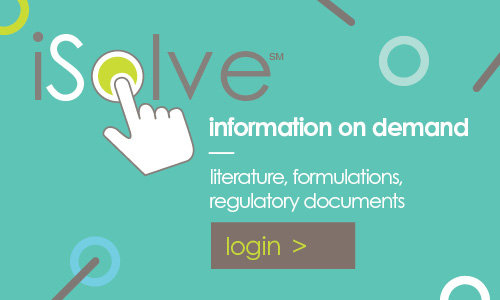 related links

literature
Questions? Sample request?