who makes wipes tough on surfaces but gentle on skin?
we do.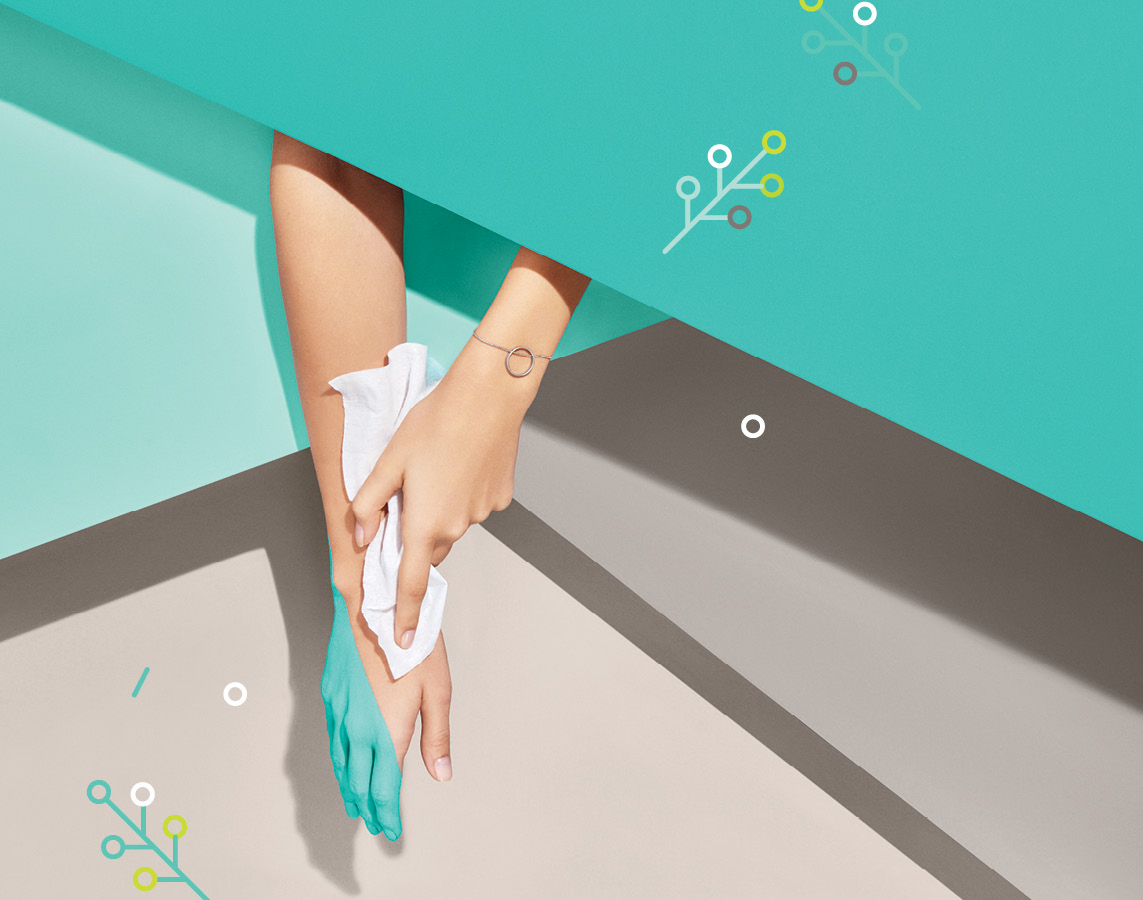 convenience. cleaning efficacy. performance.
Ashland has a range of specialty performance products to solve complex formulation challenges for both the personal care and household wipes industries. Whether you want to formulate for hydrated, healthier skin or for easier next time household cleaning, we have a breadth of products to offer.
ingredients for skin wellness
Today's busy consumers don't just want to cleanse and refresh – they want to improve their skin health, and to do so with gentle and natural solutions. Ashland ingredients for facial wipe formulations can help consumers achieve hydrated, healthy skin.
ingredients for household cleaner
Today's consumers desire greater cleaning efficacy and performance in their household cleaning wipes. Ashland has a broad range of specialty performance ingredients to enhance the efficacy of your formulation and meet consumers' needs.
Products
benecel™ E-10M HPMC
easy-wet™ 20 wetting agent
gantrez™ S-97 polymer
polysurf™ 67 polymer
rapifloc™ N-10008 polymer
sorez™ hs-205 polymer
surfadone™ lp-100 wetting agent
optiphen™ od preservative booster


check out our new tool

The intuitive and easy to use Ashland's Preservatives Selector tool allows you to select the appropriate "antimicrobial technology" based on your specific and dynamic criteria like pH-value, cosmetic application and chemistry/technology type. Once a preservatives technology has been selected, the tool provides quick links to the product detail information. The Preservatives Selector Tool is available at www.preservativeselector.com.
Read More >