Preservatives
Welcome to the world of preservatives, we want to share with you the latest updates and give you a better insight into our latest innovations and meet our team of Solvers.
World of Wipes
Hope you enjoyed the visit to WOW and meeting our solvers and seeing the range of specialty performance products that solve complex formulation challenges for both the personal care and household wipes industries. Whether you want to formulate for hydrated, healthier skin or for easier next time household cleaning, we have a breadth of products to offer.
featured video
Ashland's preservatives in cosmetics - wet wipe challenge


Who is up to the challenge of the preservation of wet wipes? We are.
What do you need to know when determining the best antimicrobial solution for your wet wipe? Watch the video and find out. Ask our solvers at Ashland and send us your wet wipe challenge.
other videos
Ashland's preservatives in cosmetics - a safety belt for your cosmetics
Who offers a safety belt for your cosmetics? We do.
Watch the video to understand how Ashland´s solvers and their antimicrobial technologies help you to produce safe cosmetic products.
Ashland's preservatives in cosmetics - Optiphen P delivery platform
Who optimizes the delivery of non-alcohol preservatives? We do.

Watch our video to better understand the advantage and working principle of Ashland´s innovative antimicrobial delivery systems.
Ashland's preservatives in cosmetics - Preservative Selector


Who helps you select the right preservative? We do.
The Ashland preservative selector tool allows you to determine the appropriate "antimicrobial technology" based on your specific and dynamic criteria like pH-value, cosmetic application and chemistry/technology type.
Read More >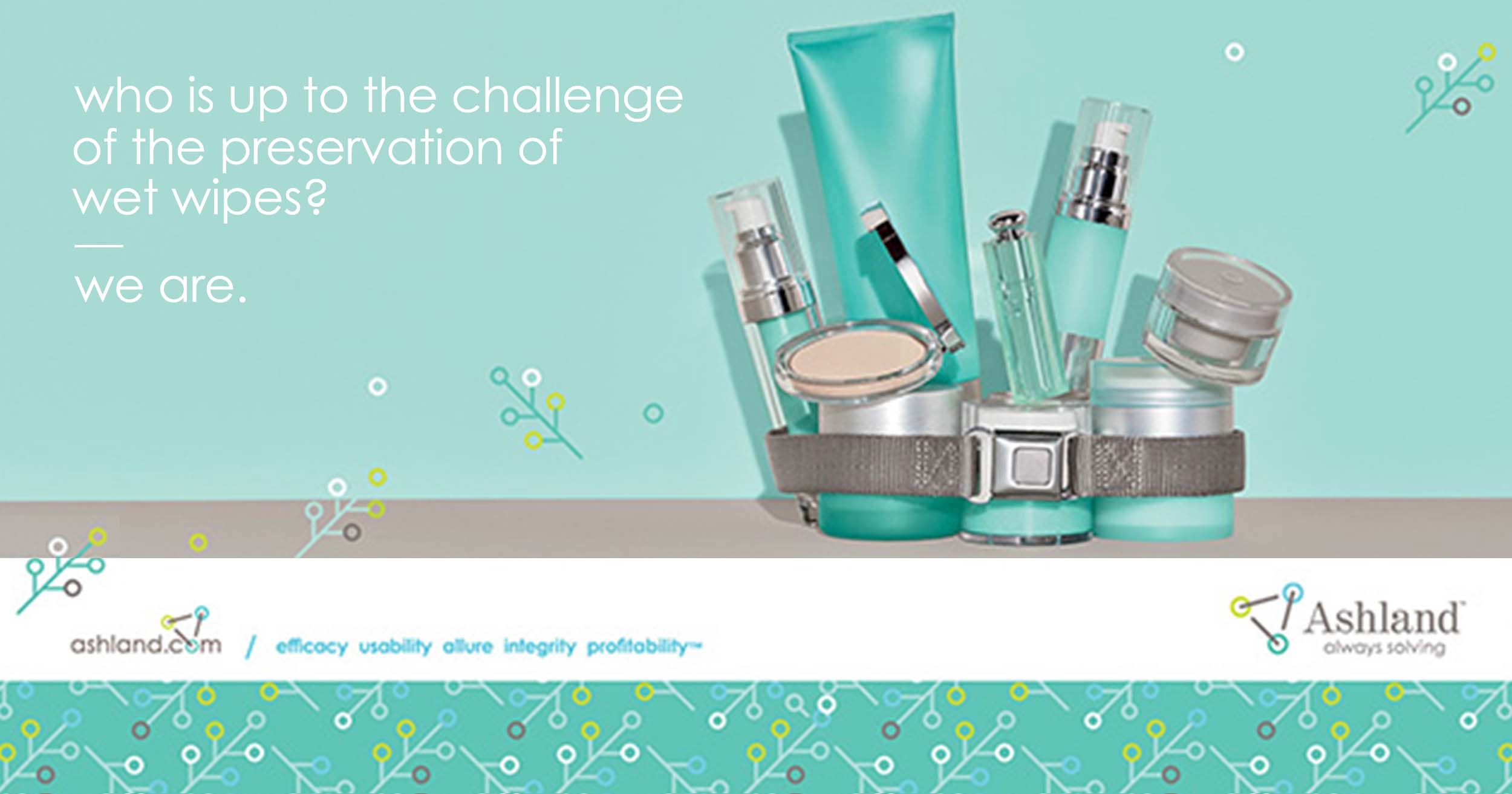 related links
Ashland in the news