pvp/va polymers
chemistry: PVP polymers and VP derivatives
SDS Link >
Pvp/va polymers produce transparent, flexible, oxygen permeable films which adhere to glass, plastics and metals.
Polyvinylpyrrolidone/vinyl acetate (pvp/va) resins are linear, random copolymers produced by the free-radical polymerization of the monomers in ratios varying from 70/30 to 30/70 vinyl acetate to vinylpyrrolidone.
Pvp/va copolymers are available as white powders or clear solutions in ethanol, isopropanol and water. Polymers in the four ranges of vinylpyrrolidone content (30, 50, 60 and 70 percent), are produced in ethanol or isopropanol. The pvp/va copolymers with 60 and 70 percent vinylpyrrolidone content are available as solids or as 50 percent aqueous solutions.
Read More >
additional content coming soon
additional content coming soon
additional content coming soon
https://isolve.ashland.com/s/productlanding
https://isolve.ashland.com/
/industries/personal-and-home-care/welcome-to-isolve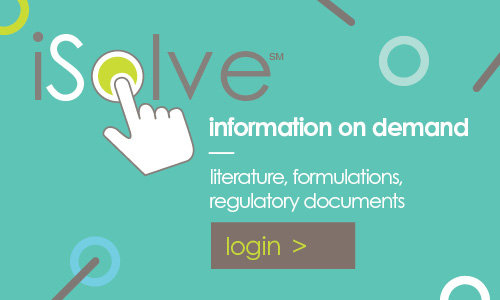 related links