Food Packaging
seal the deal
The market for safe, flexible food packaging continues to grow. Flexible food packaging creates unique adhesive, printing and coating challenges. Ashland applied sophisticated chemistry to create solutions to help you remain compliant while keeping one step ahead of the competition. Food safety seems to be in the headlines every day, and consumers are increasingly concerned. Packaging technology keeps changing, and with every advancement seems to come a dozen more challenges. Today, the industry can't afford a mistake. Check out all flexible packaging options from Ashland.
At Ashland, we're developing safe solutions you can trust. We're listening to the needs of food companies and converters – to you – to collaborate on products that go beyond industry standards to a level that is "Fit-For-Use." Our expertise in design, synthesis and scale-up of new polymer chemistries helps us develop innovative adhesives, sealants and coatings that are the basis for your next-generation food packaging.
Ashland's line of adhesives includes water-based, solvent-based and solventless products.
Flexible packaging adhesives
Laminating adhesives
UV/EB overprint coatings
Water-based overprint coatings
Custom-formulated specialty coatings
We are not just creating solutions, we're shaping the industry. Raising the bar by shaping new industry guidelines and creating products that outdistance current standards.
Ashland | Labelexpo 2019 - Migration Compliance
Who helps keep food safe? We do. Ashland's PureRad™ UV curable migration-compliant range of coatings, adhesives and primers, together with our regulatory expertise and analytical capabilities helps customers with the integrity of their labels for safety and compliance. View the video below to learn more from our solver Bradley Smith.
products
Food packaging products are listed below.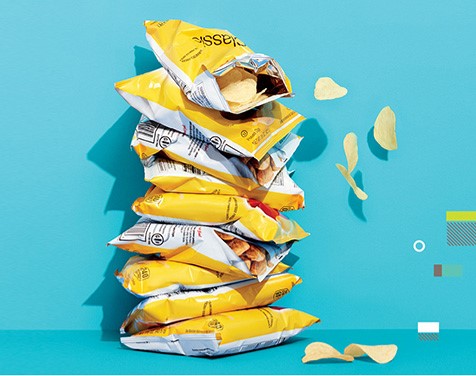 literature
Ashland In the news
contact us