aqualon™ ethylcellulose
chemistry: Cellulosics
SDS Link >
Aqualon™ ethylcellulose (EC) is a cellulose ether distinguished by its versatility.
Read More >
As a unique product with wide-ranging solubility and flexibility at low temperatures, ethylcellulose is frequently used in electronics in addition to a variety of other applications. It provides high solution clarity, good thermal stability, even burnout and has very low decomposition temperatures.
Aqualon EC is a key binder for gravure printing inks as well as a thickening binder in flexographic and screen printing inks. In these applications, Aqualon EC polymers provide scuff resistance, adhesion, fast solvent release, film formation and outstanding rheology control.
https://isolve.ashland.com/s/productlanding
https://isolve.ashland.com/
/industries/personal-and-home-care/welcome-to-isolve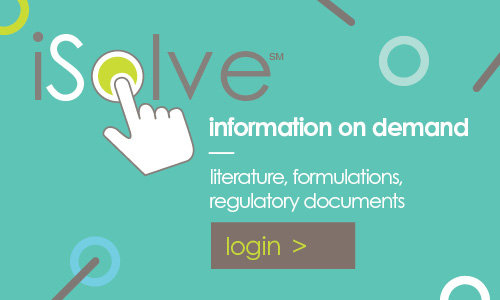 related links