who has health minded solutions? we do.
Vitafoods Asia 2019
date: September 25-26, 2019
location: Sands Expo & Convention Centre at Marina Bay Sands in Singapore
booth: L25
New products are the lifeblood of a business. Developing new products takes a lot of hard work. Let the team of solvers from Ashland help you with your next new product.
We have a winning line up of exceptional health and wellness ingredients. Our branded ingredients offer solutions for weight management, heart health, joint care and more.
Need a custom solution? Ashland can partner with you to create something tailored to meet your needs.
fermented vitamins and minerals

GPM™ vitamins and minerals are produced from a nutrient-dense broth that is cultured, converted, and bio-transformed by microorganisms (yeast and/or probiotics). The resulting product is easily digested and more bioavailable than conventional USP vitamins. Nutrients are available in organic, non-GMO*, soy-free and gluten free options.

farm-to-market Aloe

Aloe vera is one of the most on-trend consumer ingredients. To ensure a quality product, Ashland owns our own farms and processes the aloe vera leaves in-house. We practice sustainable farming methods and responsibly invest in the local communities in which we operate. Ashland's aloe vera is grown organically and is available in a range of concentrations and grades for food, beverage and personal care applications.


health. wellness. convenience.

Acti-Solve™ Medium Chain Triglyceride (MCT) powder utilizes a proprietary process for converting MCT oil into a highly dispersible powder. The MCT powder is neutral in odor and taste. It is suitable for use in combination with other ingredients and various nutritional formulas. As a result, Acti-Solve™ MCTs can be easily incorporated into many nutra-foods and beverages to meet today's customer demands.


carb controller for reduced starch absorption

Phase 2™ is a proprietary, natural ingredient derived from the white kidney bean. Phase 2™ is not a stimulant; it works by reducing the enzymatic digestion of dietary starches. Phase 2™ has been clinically shown to reduce the digestion and absorption of dietary starches by up to 66%.


for support of healthy sugar metabolism
Prenulin™ blend is unique because it works in two ways. It may reduce the breakdown of sucrose from food through l-arabinose action on the sucrase enzyme and may support control of insulin in healthy people through the addition of chromium.
tasting center
We will be showcasing our Chocolate Cherry Almond Protein Bar and Aloe Vera Pomegranate Drink. Please visit the tasting center to experience some of our ingredients in finished applications
Read More >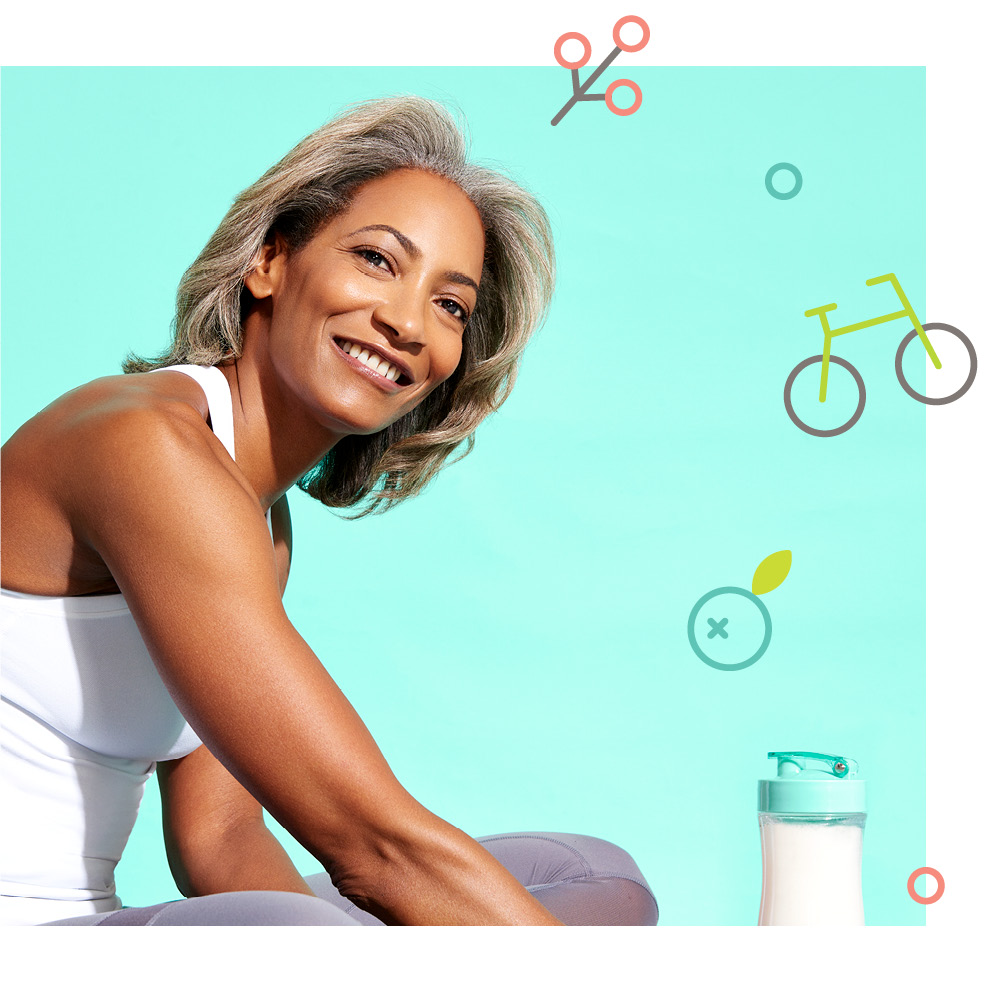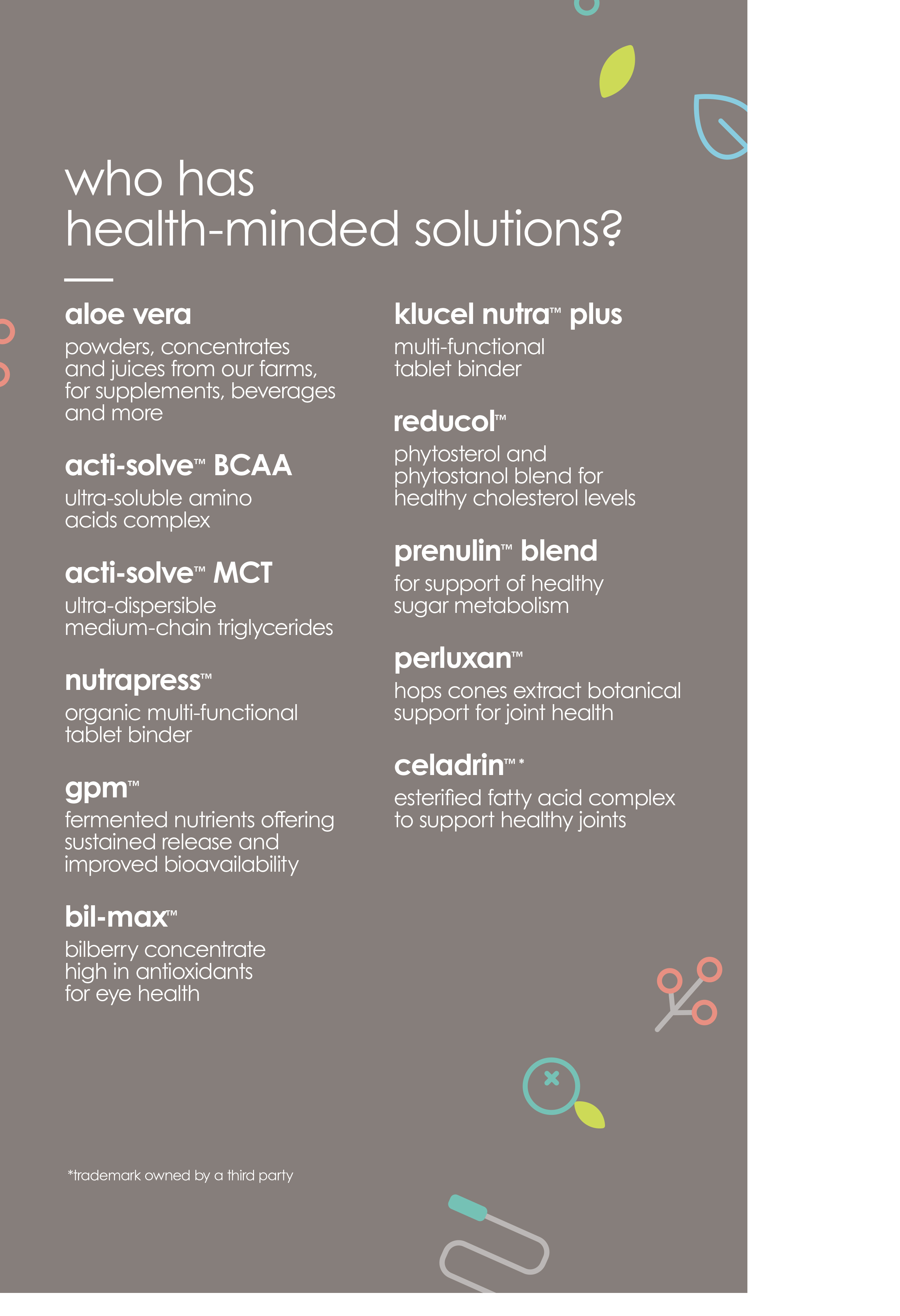 related links
contact us