Polyclar™ Plus 730
chemistry: PVP polymers and VP derivatives
SDS Link >
Polyclar™ Plus 730 single-use, balanced beer stabilizer is a composite of Polyclar polyvinyl polypyrrolidone (PVPP) and a specially developed grade of silica xerogel. It benefits from the synergism between these two components by extending beer shelf life and filtration. A dual-action stabilizer, it offers highly effective reduction of both haze-forming polyphenols and haze-forming proteins.
The use of silica xerogel is the most common method of reducing haze-forming proteins. The gel adsorbs the proline-rich, haze-forming protein onto its surface. Hydrogen bonding between the silanol groups on the surface of the silica and the carbonyl groups of the proline creates a strong complex, allowing the filter's insoluble silica to easily remove the haze-forming proteins.
The inclusion of PVPP in the admixture of Polyclar Plus 730 single-use, balanced beer stabilizer provides efficient and highly selective removal of haze-producing polyphenols, thus preventing the formation of insoluble protein-polyphenol complexes responsible for chill and permanent haze.
Read More >
features and benefits
Polyclar Plus 730 single-use, balanced beer stabilizer benefits and features include:
A single-use, one-step solution for balanced stabilization
Improved of dispersion and slowed sedimentation of silica xerogel, resulting in more-uniform dosing and efficient removal of haze components
Effective and highly selective removal of haze-producing polyphenols
Protection against chill- and permanent-haze development
Prevention of oxidation of flavanoids, which contribute to harsh, astringent and stale flavors in beer
No negative impact on foam, flavor or other quality parameters
Compatibility with all filter technologies, including cross-flow filtration
Complete insolubility in all types of beer
No labeling requirements; completely removed by filtration
additional content coming soon
additional content coming soon
additional content coming soon
additional content coming soon
https://isolve.ashland.com/s/productlanding
https://isolve.ashland.com/
/industries/personal-and-home-care/welcome-to-isolve
false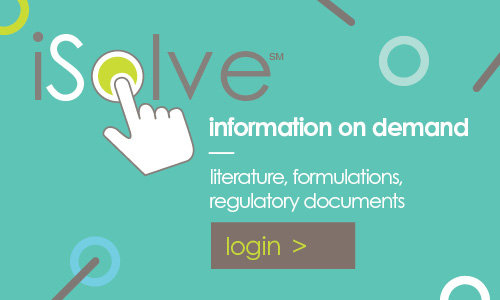 related links