Education
Ashland's support of education has been a continuing focus throughout our 90-year history. We support accredited, post-secondary establishments, as well as education-related activities – including childhood, adult mentoring, and literacy programs. Due to the nature of our manufacturing processes and continually evolving technology, we place an emphasis on science, technology, engineering and mathematics (STEM) initiatives and programs.
Here are some projects, programs and partnerships we support:
Ashland Supports Land and Water Education
Since 2013, Ashland has partnered with the Delaware Nature Society to provide more than 6,000 underserved fourth-grade students from 18 schools with land and water STEM education programming. In 2016, the program Ashland supported gave students hands-on opportunities to understand water quality and wildlife management while learning more about chemistry, biology and math.
---
Delaware Science, Technology, Engineering and Math (STEM) Educator Awards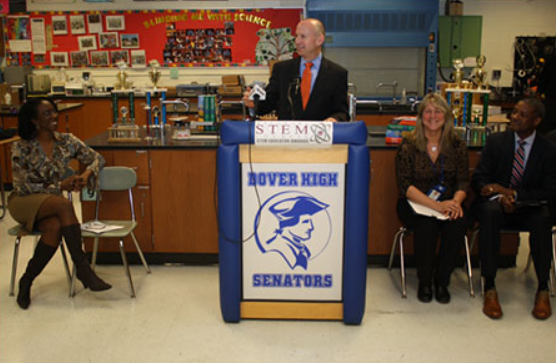 Annually, Ashland partners with the Delaware STEM Council to launch the Delaware STEM Educator Awards Program. This program recognizes a teacher or team of teachers at the elementary and secondary school levels who demonstrate innovation and excellence in STEM-related teaching, academic collaboration and student engagement. The two top recipients received cash awards and were recognized at a special STEM ceremony attended by the governor.
---
Students 2 Science, Inc.
We support Students 2 Science, a non-profit, New Jersey-based corporation, in its mission to "inspire, motivate and educate students to pursue careers in science, technology, engineering and math." Students 2 Science operates a modern, analytical chemistry laboratory for the sole purpose of giving students "real life" work experience. Middle- and high-school students visit the lab and perform hands-on experiments that align with state and federal core curriculum standards. Ashland recently provided a grant for use in expanding the organization's V-Lab, a videoconferencing program that enables fourth- through 12th-grade students to perform science experiments in their own classrooms.
---
Cincinnati Museum Center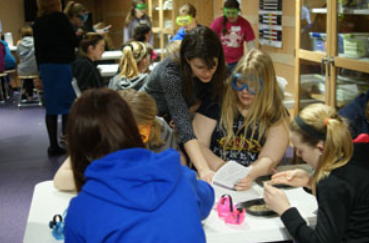 Since 2008, Ashland has partnered with the Cincinnati Museum Center on various STEM education initiatives. We are a founding partner in the museum launch of the STEM Girls Program aimed at sparking/nurturing an interest in STEM-related activities for girls between the ages of 8 and 14. Each activity is required to be: relevant to the real world, enabling participants to connect it to STEM-related jobs and careers; interactive and enjoyable for different age groups and learning styles; and able to meet curriculum science standards.
---
YUVA Unstoppable
In some instances, education and health and human services initiatives go hand-in-hand; it's difficult to learn in deplorable surroundings. Such was the case with YUVA Unstoppable, an India-based organization founded in 2005. YUVA contacted us with a request for support of a school located halfway between our Gurgaon and Hyderabad, India, facilities. The 400 students, along with teachers and staff, had only subpar drinking water, and the restrooms were badly in need of repair. The funding we provided was not only used to purchase a proper water tank and repair the restrooms, but also to establish a dish-washing area and install a sound system. According to YUVA, attendance and health of the students have improved as a result.
---
COSI on Wheels: It's Simply Chemistry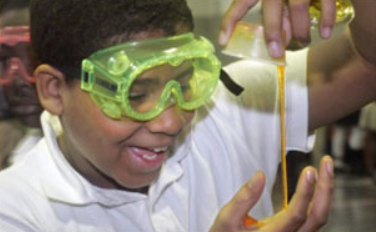 Ashland is proud of its continuing support of the Columbus, Ohio-based Center of Science and Industry "traveling show," better known as COSI on Wheels: It's Simply Chemistry. COSI takes the program into Kentucky, Indiana, Ohio and West Virginia schools, giving up to 500 students at a time the opportunity to take part in fun, hands-on science activities.
---
Khushi Family Clinic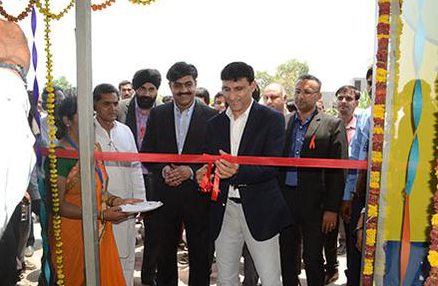 Valvoline India opened the Valvoline Khushi Family Clinic in Kanpur, Uttar Pradesh India, to provide services to truck drivers, mechanics and thier families at subsidized prices, and gives back to the community that uses Valvoline. The clinic has a team of two doctors, two counselors and five outreach workers, who not only help the families of the drivers and mechanics, but also manage various satellite clinics to create awareness and conduct health checkup camps.
---
Miszewo Open House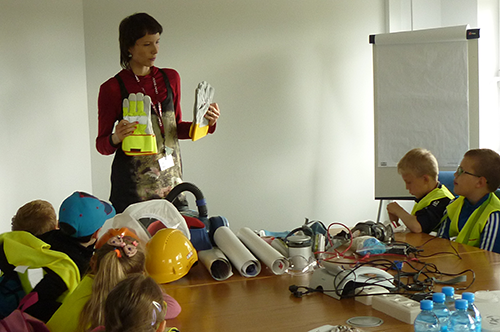 As part of our commitment to safety and the environment, our manufacturing facility in Miszewo, Poland, hosted an open house for students and their teacher from a local primary school. The children eagerly toured the plant, and observed various manufacturing processes. They also tried on various safety equipment and learned about work place safety. After the safety training session, they also learned about ways the plant protects the environment and how they help local neighbors.
---
Wildlife Habitat Council Partnership Leads to Natural Classroom
In 1999, Ashland began working with the Wildlife Habitat Council to evaluate opportunities for wildlife conservation projects on its former operating and remediation sites. As part of an agreement with the state of New Jersey, Ashland designed a containment system to address former disposal areas. Today, the site is used as a natural classroom for students at Rutgers University to gain hands-on experience in biological monitoring and habitat restoration. At the same time, Ashland gets the benefit of long-term wildlife monitoring at the site.